Homepage » Exclusive Alaska Cruise Offers
Exclusive Alaska Cruise Offers
Great value package cruise offers to Alaska! A cruise to Alaska is the perfect way to view the stunning glacial scenery & magnificent wildlife up close.

The most cost effective way to see Alaska is on one of our exclusive cruise, stay & tour packages. You can view our latest Alaska deals below.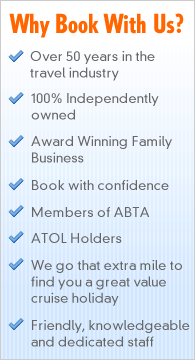 OTHER DESTINATIONS
• Alaska Cruises
OTHER CRUISES
DESTINATION: ALASKA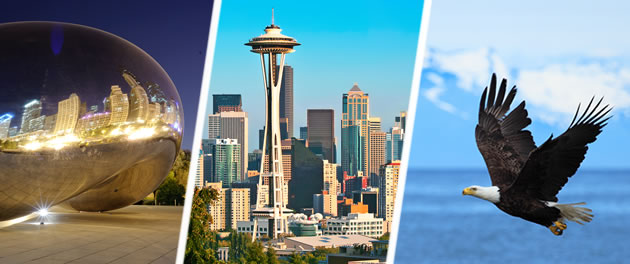 North America Scenes & Alaska
Emerald Princess
May - September 2018 :: 14 nights
Discover two fantastic North American cities, Chicago and Seattle; embark on a journey through spectacular scenery including the Rocky Mountains, and experience the awe-inspiring wilderness and wildlife of Alaska.
Fares from only
£2,249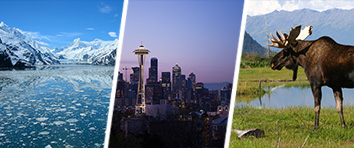 Wilderness & Wildlife of Alaska
ms Westerdam
May - September 2018 :: 13 nights
Your journey begins in Seattle, a city surrounded by water, mountains and evergreen forests... Why not visit the famous Hard Rock Cafe for a bite to eat, or climb to the top of the Space Needle where you will experience Seattle from a Golden Eagle's perspective...
Fares from only
£2,799