Home

»

All Inclusive Cruise Offers
All Inclusive Cruise Offers
All inclusive cruising is fast becoming a popular choice amongst Cruise Village clients. View our selection of exclusive deals here. From luxury cruise lines that tend to include drinks and more in the cruise fare, to family-friendly, small ship and traditional cruise lines that offer limited time opportunities to add a free drinks package - there's an offer to suit everyone!

View our range of amazing value all inclusive cruises below. You can always call The Cruise Village to find a great cruise deal on 0800 810 8481, we look forward to speaking with you and finding your perfect cruise holiday.
Please note that every cruise line's drinks inclusions are different, and sometimes only applicable to particular cabin grades - please ask one of our cruise specialists for clarification.
Saga Group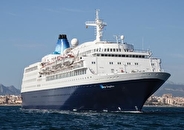 Saga Sapphire
28th Mar 2019 - 14 Nights
Flavours of the Iberian Peninsula
Saga Group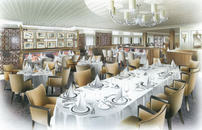 Saga Sapphire
11th Apr 2019 - 6 Nights
A Norwegian Saga
Fred Olsen Cruise Lines
Boudicca
16th Apr 2019 - 9 Nights
Scenic Fjords of Norway
Saga Group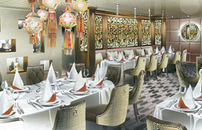 Saga Sapphire
18th Apr 2019 - 10 Nights
A Story of Ireland
Saga Group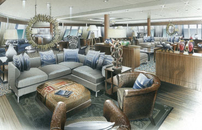 Saga Sapphire
28th Apr 2019 - 15 Nights
Sounds of the Baltic
Norwegian Cruise Line
Norwegian Pearl
11th May 2019 - 14 Nights
Northern Europe from Amsterdam
Saga Group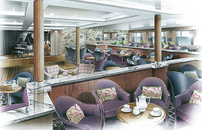 Saga Sapphire
13th May 2019 - 30 Nights
Emerging Canada
Fred Olsen Cruise Lines
Braemar
18th May 2019 - 8 Nights
Norwegian Fjords & Cities With Oslo
Fred Olsen Cruise Lines
Balmoral
23rd May 2019 - 5 Nights
Five Night Fjords
Fred Olsen Cruise Lines
Balmoral
28th May 2019 - 7 Nights
Best of the Fjords in 7 nights
Fred Olsen Cruise Lines
Boudicca
9th Jun 2019 - 9 Nights
Fjords, Mountains & Glaciers
Saga Group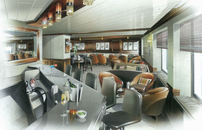 Saga Sapphire
12th Jun 2019 - 7 Nights
Norway Quest
Norwegian Cruise Line
Norwegian Spirit
14th Jun 2019 - 12 Nights
Norway and North Cape
Saga Group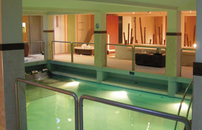 Saga Sapphire
19th Jun 2019 - 15 Nights
Grand Baltic
Fred Olsen Cruise Lines
Braemar
21st Jun 2019 - 8 Nights
Scenic Fjords of Norway
Norwegian Cruise Line
Norwegian Spirit
26th Jun 2019 - 11 Nights
British Isles
Saga Group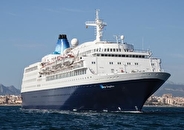 Saga Sapphire
4th Jul 2019 - 11 Nights
Highland Heritage
Norwegian Cruise Line
Norwegian Pearl
5th Jul 2019 - 13 Nights
Greek Isles & Italy from Rome (Civitavecchia)
Saga Group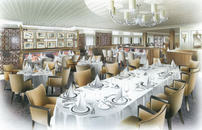 Saga Sapphire
15th Jul 2019 - 7 Nights
Norwegian Menu
Saga Group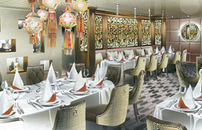 Saga Sapphire
22nd Jul 2019 - 16 Nights
Wild About Iceland
Fred Olsen Cruise Lines
Boudicca
31st Jul 2019 - 7 Nights
Fjords, Mountains & Glaciers
Saga Group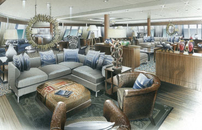 Saga Sapphire
7th Aug 2019 - 15 Nights
Secrets of the Baltic
Fred Olsen Cruise Lines
Braemar
14th Aug 2019 - 8 Nights
Cruising the Fjords of Norway
Saga Group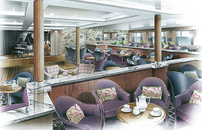 Saga Sapphire
22nd Aug 2019 - 8 Nights
Norwegian Legends
Fred Olsen Cruise Lines
Boudicca
28th Aug 2019 - 9 Nights
Scenic Fjords of Norway
Saga Group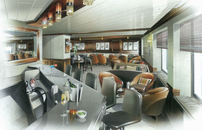 Saga Sapphire
30th Aug 2019 - 17 Nights
Arctic Norway
Saga Group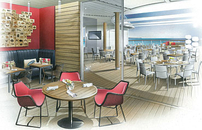 Saga Sapphire
17th Sep 2019 - 10 Nights
A French Hamper
Norwegian Cruise Line
Norwegian Pearl
20th Sep 2019 - 11 Nights
Mediterranean & Greece from Civitavecchia
Saga Group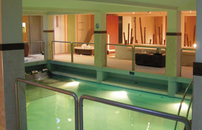 Saga Sapphire
27th Sep 2019 - 12 Nights
Stylish Scandinavia
Norwegian Cruise Line
Norwegian Spirit
27th Sep 2019 - 14 Nights
Norway, Iceland & Ireland
Norwegian Cruise Line
Norwegian Jewel
3rd Jan 2020 - 10 Nights
New Zealand from Sydney
Terms & Conditions: All offers are subject to operators' terms and conditions, and can be changed or withdrawn without notice. Please ask for details regarding applicable cabin grades and drinks inclusions. E&OE