Homepage » Caribbean Cruises Exclusive Cruise Deals
Caribbean Cruises Exclusive Cruise Deals
Caribbean cruises & exclusive Caribbean deals. Our cruise deals almost always include hotel stays in popular places such as Barbados, Mexico, Miami & San Juan!

The vibrant Caribbean stretches for a glorious 1,000 miles between North and South America and is the world's busiest and most popular cruise area. With hundreds of islands the Caribbean has diverse landscapes ranging from lush, tropical rainforests to pristine white beaches and calm, turquoise waters and all having a special uniqueness. Here you will experience a fusion of European, African and Latin American influences. Each and every island is unique but all are famous for their slow, easy and laid back lifestyle - enjoy the idyllic charm of Barbados, the rhythms of Jamaica, the stunning scenery of St Lucia or the sun worshippers haven of Antigua. We can tailor make any holiday for you, if you would like something a little different than what's on offer here, just give us a call.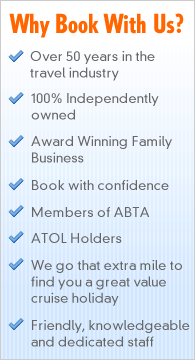 OTHER DESTINATIONS
• Caribbean Cruises
OTHER CRUISES
DESTINATION: CARIBBEAN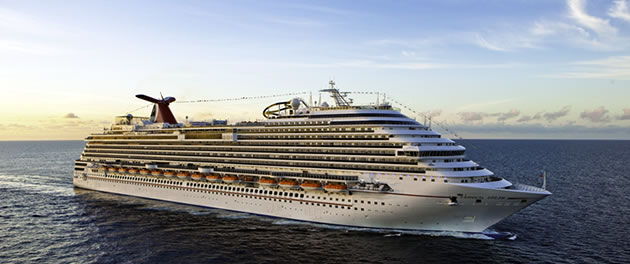 Memphis, New Orleans & Bahamas Cruise 2018
20 August 2018 :: 14 Nights
Explore America's Deep South before enjoying a seven night cruise taking in Key West and the Bahamas along the way.
Fares from
£2,499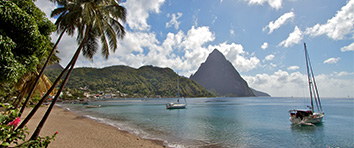 West Indies Explorer
Inclusive Small Ship Cruising
October 2018 - February 2020 :: 11 Nights
Discover idyllic islands and exotic shores on this Caribbean sojourn round-trip from San Juan. With shore excursions and most drinks on board included! Book before 31st March 2018 for savings of £500 per person.
Fares from
£2,490


New York Stay & Norwegian Breakaway
Eastern Caribbean Cruise
13 October 2018 :: 15 Nights
Make the most of your 3-night stay in NEW YORK, with an included one-day New York Pass - giving you entry in to over 80 attractions such as Top of the Rock! Afterwards, leave the Big Apple behind for an unforgettable 11-night Caribbean Cruise.
Fares from only
£2,265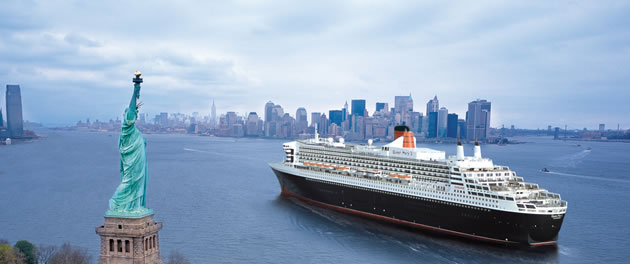 No Fly Transatlantic & Eastern Caribbean
18 November 2018 - 27 Nights
Your no fly adventure begins with a 7 night crossing from to New York on board Queen Mary 2. Afterwards, embark Anthem of the Seas for a Eastern Caribbean Cruise. Spend 2 nights in the 'Big Apple' before embarking Queen Mary 2 for your journey to Southampton.
Fares from
£2,739