Home

»

Celebrity Cruises - European Summer Sale Event
Celebrity Cruises - European Summer Sale Event
Experience first-hand the views from Vesuvius, marvel at Athen's Acropolis, or the ancient Vatican City. There's simply no more civilised way to capture the rich essence of this continent than with Celebrity Cruises.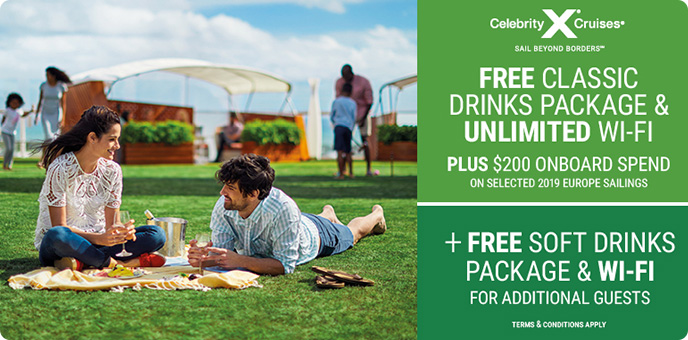 The Offer...
Book an eligible Ocean View stateroom or above by 29th August 2018 and on selected sailings departing June 2018 through to April 2020, enjoy:
☆ A complimentary Classic Drinks Package for two, worth over $1,400* ☆
☆ An unlimited Wi-Fi package for two, worth up to £460* ☆
☆ A free Soft Drinks Package & unlimited Wi-Fi for additional guests within the same stateroom, worth up to £456pp* ☆
PLUS...
On selected 2019 European sailings you can also benefit from:
☆ $200 on board spending money per stateroom ☆
☆ Complimentary upgrade from Oceanview to Balcony (selected sailings) ☆
Fares shown on this website include all promotional discount. Promotions are not applicable to guarantee staterooms (Z, Y, X , XC, XA & W grades)
CALL TODAY TO BOOK ON:
0800 810 8481
Celebrity Cruises
Celebrity Silhouette
27th Apr 2019 - 7 Nights
Norwegian Fjords
Book an eligible stateroom by 29 Aug for FREE Classic Drinks, Wi-Fi & $200 OBC! T&Cs apply
Celebrity Cruises
Celebrity Constellation
2nd May 2019 - 10 Nights
French Riviera & Mediterranean
Book an eligible stateroom by 29 Aug for FREE Classic Drinks, Wi-Fi & $200 OBC! T&Cs apply
Celebrity Cruises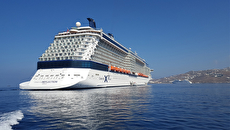 Celebrity Reflection
6th May 2019 - 10 Nights
Ireland & Iceland
Book an eligible stateroom by 29 Aug for FREE Classic Drinks, Wi-Fi & $200 OBC! T&Cs apply
Celebrity Cruises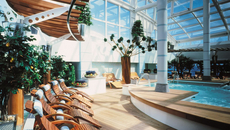 Celebrity Infinity
6th May 2019 - 11 Nights
Western Mediterranean
Book an eligible stateroom by 29 Aug for FREE Classic Drinks, Wi-Fi & $200 OBC! T&Cs apply
Celebrity Cruises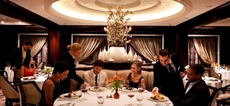 Celebrity Silhouette
7th May 2019 - 12 Nights
Iceland & Ireland
Book an eligible stateroom by 29 Aug for FREE Classic Drinks, Wi-Fi & $200 OBC! T&Cs apply
Celebrity Cruises
Celebrity Constellation
12th May 2019 - 9 Nights
French Riviera & Dalmatian Coast
Book an eligible stateroom by 29 Aug for FREE Classic Drinks, Wi-Fi & $200 OBC! T&Cs apply
Celebrity Cruises
Celebrity Reflection
16th May 2019 - 10 Nights
Ireland & Iceland
Book an eligible stateroom by 29 Aug for FREE Classic Drinks, Wi-Fi & $200 OBC! T&Cs apply
Celebrity Cruises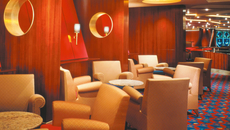 Celebrity Infinity
17th May 2019 - 12 Nights
Film Festival
Book an eligible stateroom by 29 Aug for FREE Classic Drinks, Wi-Fi & $200 OBC! T&Cs apply
Celebrity Cruises
Celebrity Silhouette
19th May 2019 - 14 Nights
Scandinavia and Russia
Book an eligible stateroom by 29 Aug for FREE Classic Drinks, Wi-Fi & $200 OBC! T&Cs apply
Celebrity Cruises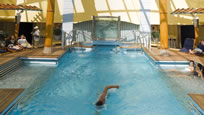 Celebrity Constellation
21st May 2019 - 10 Nights
Greek Isles
Book an eligible stateroom by 29 Aug for FREE Classic Drinks, Wi-Fi & $200 OBC! T&Cs apply
Celebrity Cruises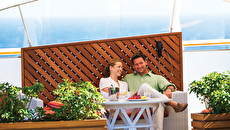 Celebrity Reflection
26th May 2019 - 8 Nights
Norwegian Fjords
Book an eligible stateroom by 29 Aug for FREE Classic Drinks, Wi-Fi & $200 OBC! T&Cs apply
Celebrity Cruises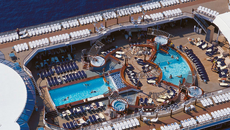 Celebrity Infinity
29th May 2019 - 12 Nights
Eastern Mediterranean
Book an eligible stateroom by 29 Aug for FREE Classic Drinks, Wi-Fi & $200 OBC! T&Cs apply
Celebrity Cruises
Celebrity Constellation
31st May 2019 - 9 Nights
Dalmation Coast & Italy
Book an eligible stateroom by 29 Aug for FREE Classic Drinks, Wi-Fi & $200 OBC! T&Cs apply
Celebrity Cruises
Celebrity Silhouette
2nd Jun 2019 - 14 Nights
Scandinavia and Russia
Book an eligible stateroom by 29 Aug for FREE Classic Drinks, Wi-Fi & $200 OBC! T&Cs apply
Celebrity Cruises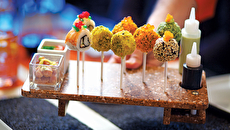 Celebrity Reflection
3rd Jun 2019 - 11 Nights
Ireland & Iceland
Book an eligible stateroom by 29 Aug for FREE Classic Drinks, Wi-Fi & $200 OBC! T&Cs apply
Celebrity Cruises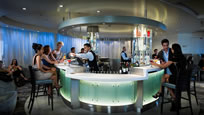 Celebrity Constellation
9th Jun 2019 - 10 Nights
French Riviera & Mediterranean
Book an eligible stateroom by 29 Aug for FREE Classic Drinks, Wi-Fi & $200 OBC! T&Cs apply
Celebrity Cruises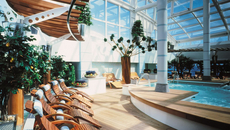 Celebrity Infinity
10th Jun 2019 - 12 Nights
Western Mediterranean
Book an eligible stateroom by 29 Aug for FREE Classic Drinks, Wi-Fi & $200 OBC! T&Cs apply
Celebrity Cruises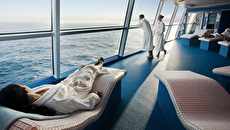 Celebrity Reflection
14th Jun 2019 - 12 Nights
British Isles
Book an eligible stateroom by 29 Aug for FREE Classic Drinks, Wi-Fi & $200 OBC! T&Cs apply
Celebrity Cruises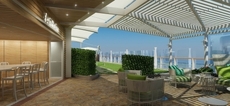 Celebrity Silhouette
16th Jun 2019 - 14 Nights
Scandinavia and Russia
Book an eligible stateroom by 29 Aug for FREE Classic Drinks, Wi-Fi & $200 OBC! T&Cs apply
Celebrity Cruises
Celebrity Constellation
19th Jun 2019 - 9 Nights
French Riviera Dalmatian Coast
Book an eligible stateroom by 29 Aug for FREE Classic Drinks, Wi-Fi & $200 OBC! T&Cs apply
Celebrity Cruises
Celebrity Infinity
22nd Jun 2019 - 7 Nights
Rome to Venice
Book an eligible stateroom by 29 Aug for FREE Classic Drinks, Wi-Fi & $200 OBC! T&Cs apply
Celebrity Cruises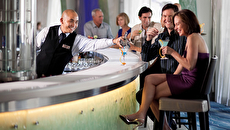 Celebrity Reflection
26th Jun 2019 - 12 Nights
Scandinavia & Russia
Book an eligible stateroom by 29 Aug for FREE Classic Drinks, Wi-Fi & $200 OBC! T&Cs apply
Celebrity Cruises
Celebrity Constellation
28th Jun 2019 - 10 Nights
Dalmatian Coast & Italy
Book an eligible stateroom by 29 Aug for FREE Classic Drinks, Wi-Fi & $200 OBC! T&Cs apply
Celebrity Cruises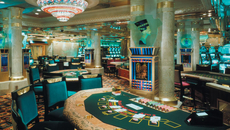 Celebrity Infinity
29th Jun 2019 - 7 Nights
Venice to Rome
Book an eligible stateroom by 29 Aug for FREE Classic Drinks, Wi-Fi & $200 OBC! T&Cs apply
Celebrity Cruises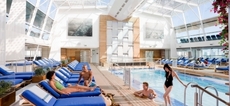 Celebrity Silhouette
30th Jun 2019 - 14 Nights
Scandinavia and Russia
Book an eligible stateroom by 29 Aug for FREE Classic Drinks, Wi-Fi & $200 OBC! T&Cs apply
Celebrity Cruises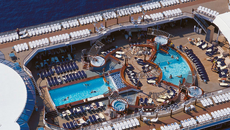 Celebrity Infinity
6th Jul 2019 - 7 Nights
Rome to Venice
Book an eligible stateroom by 29 Aug for FREE Classic Drinks, Wi-Fi & $200 OBC! T&Cs apply
Celebrity Cruises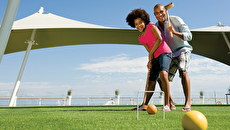 Celebrity Reflection
8th Jul 2019 - 12 Nights
British Isles
Book an eligible stateroom by 29 Aug for FREE Classic Drinks, Wi-Fi & $200 OBC! T&Cs apply
Celebrity Cruises
Celebrity Constellation
8th Jul 2019 - 10 Nights
French Riviera & Mediterranean
Book an eligible stateroom by 29 Aug for FREE Classic Drinks, Wi-Fi & $200 OBC! T&Cs apply
Celebrity Cruises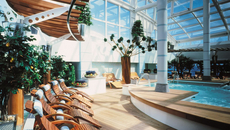 Celebrity Infinity
13th Jul 2019 - 7 Nights
Venice to Rome
Book an eligible stateroom by 29 Aug for FREE Classic Drinks, Wi-Fi & $200 OBC! T&Cs apply
Celebrity Cruises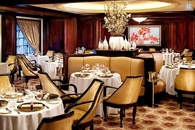 Celebrity Silhouette
14th Jul 2019 - 14 Nights
Scandinavia and Russia
Book an eligible stateroom by 29 Aug for FREE Classic Drinks, Wi-Fi & $200 OBC! T&Cs apply
Celebrity Cruises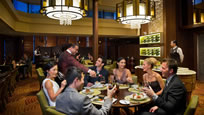 Celebrity Constellation
18th Jul 2019 - 10 Nights
French Riviera & Dalmatian Coast
Book an eligible stateroom by 29 Aug for FREE Classic Drinks, Wi-Fi & $200 OBC! T&Cs apply
Celebrity Cruises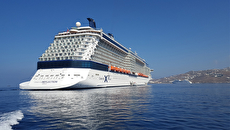 Celebrity Reflection
20th Jul 2019 - 12 Nights
Scandinavia & Russia
Book an eligible stateroom by 29 Aug for FREE Classic Drinks, Wi-Fi & $200 OBC! T&Cs apply
Celebrity Cruises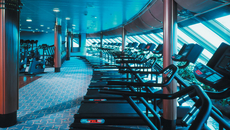 Celebrity Infinity
20th Jul 2019 - 7 Nights
Rome to Venice
Book an eligible stateroom by 29 Aug for FREE Classic Drinks, Wi-Fi & $200 OBC! T&Cs apply
Celebrity Cruises
Celebrity Infinity
27th Jul 2019 - 7 Nights
Venice to Rome
Book an eligible stateroom by 29 Aug for FREE Classic Drinks, Wi-Fi & $200 OBC! T&Cs apply
Celebrity Cruises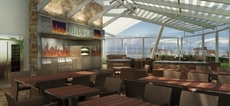 Celebrity Silhouette
28th Jul 2019 - 14 Nights
Western Mediterranean
Book an eligible stateroom by 29 Aug for FREE Classic Drinks, Wi-Fi & $200 OBC! T&Cs apply
Celebrity Cruises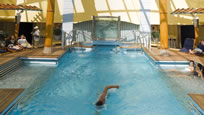 Celebrity Constellation
28th Jul 2019 - 9 Nights
Greek Isles
Book an eligible stateroom by 29 Aug for FREE Classic Drinks, Wi-Fi & $200 OBC! T&Cs apply
Celebrity Cruises
Celebrity Reflection
1st Aug 2019 - 12 Nights
Roundtrip Amsterdam
Book an eligible stateroom by 29 Aug for FREE Classic Drinks, Wi-Fi & $200 OBC! T&Cs apply
Celebrity Cruises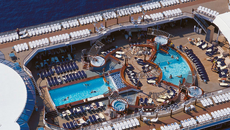 Celebrity Infinity
3rd Aug 2019 - 7 Nights
Rome to Venice
Book an eligible stateroom by 29 Aug for FREE Classic Drinks, Wi-Fi & $200 OBC! T&Cs apply
Celebrity Cruises
Celebrity Constellation
6th Aug 2019 - 9 Nights
Greek Isles
Book an eligible stateroom by 29 Aug for FREE Classic Drinks, Wi-Fi & $200 OBC! T&Cs apply
Celebrity Cruises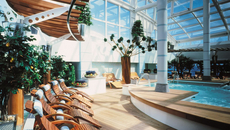 Celebrity Infinity
10th Aug 2019 - 7 Nights
Venice to Rome
Book an eligible stateroom by 29 Aug for FREE Classic Drinks, Wi-Fi & $200 OBC! T&Cs apply
Celebrity Cruises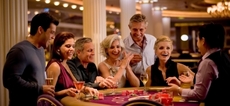 Celebrity Silhouette
11th Aug 2019 - 14 Nights
Iceland and Ireland
Book an eligible stateroom by 29 Aug for FREE Classic Drinks, Wi-Fi & $200 OBC! T&Cs apply
Celebrity Cruises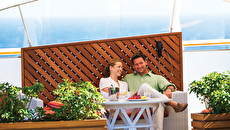 Celebrity Reflection
13th Aug 2019 - 12 Nights
British Isles
Book an eligible stateroom by 29 Aug for FREE Classic Drinks, Wi-Fi & $200 OBC! T&Cs apply
Celebrity Cruises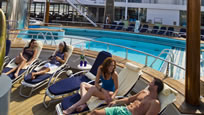 Celebrity Constellation
15th Aug 2019 - 10 Nights
Greek Isles
Book an eligible stateroom by 29 Aug for FREE Classic Drinks, Wi-Fi & $200 OBC! T&Cs apply
Celebrity Cruises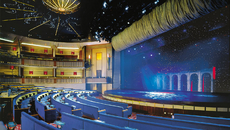 Celebrity Infinity
17th Aug 2019 - 7 Nights
Rome to Venice
Book an eligible stateroom by 29 Aug for FREE Classic Drinks, Wi-Fi & $200 OBC! T&Cs apply
Celebrity Cruises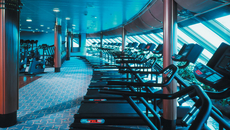 Celebrity Infinity
24th Aug 2019 - 12 Nights
Italy, Adriatic & Spain
Book an eligible stateroom by 29 Aug for FREE Classic Drinks, Wi-Fi & $200 OBC! T&Cs apply
Celebrity Cruises
Celebrity Silhouette
25th Aug 2019 - 7 Nights
Norway Fjord
Book an eligible stateroom by 29 Aug for FREE Classic Drinks, Wi-Fi & $200 OBC! T&Cs apply
Celebrity Cruises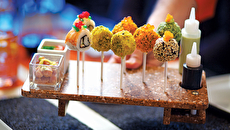 Celebrity Reflection
25th Aug 2019 - 12 Nights
Scandinavia & Russia
Book an eligible stateroom by 29 Aug for FREE Classic Drinks, Wi-Fi & $200 OBC! T&Cs apply
Celebrity Cruises
Celebrity Constellation
25th Aug 2019 - 9 Nights
Croatia, Italy & Spain
Book an eligible stateroom by 29 Aug for FREE Classic Drinks, Wi-Fi & $200 OBC! T&Cs apply
Celebrity Cruises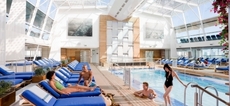 Celebrity Silhouette
1st Sep 2019 - 7 Nights
Norway Fjord
Book an eligible stateroom by 29 Aug for FREE Classic Drinks, Wi-Fi & $200 OBC! T&Cs apply
Celebrity Cruises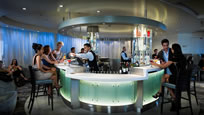 Celebrity Constellation
3rd Sep 2019 - 9 Nights
French Riviera & Dalmatian Coast
Book an eligible stateroom by 29 Aug for FREE Classic Drinks, Wi-Fi & $200 OBC! T&Cs apply
Celebrity Cruises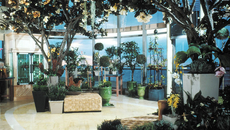 Celebrity Infinity
5th Sep 2019 - 12 Nights
Italy & French Riviera
Book an eligible stateroom by 29 Aug for FREE Classic Drinks, Wi-Fi & $200 OBC! T&Cs apply
Celebrity Cruises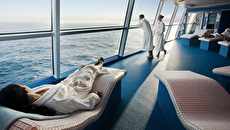 Celebrity Reflection
6th Sep 2019 - 12 Nights
Iberian Peninsula
Book an eligible stateroom by 29 Aug for FREE Classic Drinks, Wi-Fi & $200 OBC! T&Cs apply
Celebrity Cruises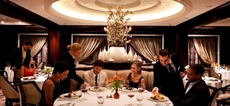 Celebrity Silhouette
8th Sep 2019 - 14 Nights
Western Mediterranean
Book an eligible stateroom by 29 Aug for FREE Classic Drinks, Wi-Fi & $200 OBC! T&Cs apply
Celebrity Cruises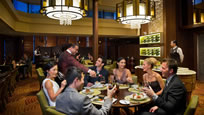 Celebrity Constellation
12th Sep 2019 - 10 Nights
Croatia, Italy & Spain
Book an eligible stateroom by 29 Aug for FREE Classic Drinks, Wi-Fi & $200 OBC! T&Cs apply
Celebrity Cruises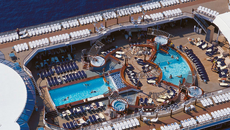 Celebrity Infinity
17th Sep 2019 - 12 Nights
Israel & Mediterranean
Book an eligible stateroom by 29 Aug for FREE Classic Drinks, Wi-Fi & $200 OBC! T&Cs apply
Celebrity Cruises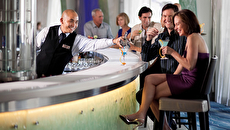 Celebrity Reflection
18th Sep 2019 - 12 Nights
Western Mediterranean
Book an eligible stateroom by 29 Aug for FREE Classic Drinks, Wi-Fi & $200 OBC! T&Cs apply
Celebrity Cruises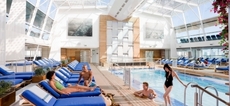 Celebrity Silhouette
22nd Sep 2019 - 11 Nights
Canaries and Azores
Book an eligible stateroom by 29 Aug for FREE Classic Drinks, Wi-Fi & $200 OBC! T&Cs apply
Celebrity Cruises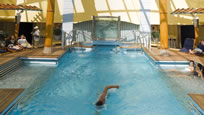 Celebrity Constellation
22nd Sep 2019 - 9 Nights
Spain,France & Italy
Book an eligible stateroom by 29 Aug for FREE Classic Drinks, Wi-Fi & $200 OBC! T&Cs apply
Celebrity Cruises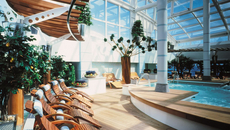 Celebrity Infinity
29th Sep 2019 - 12 Nights
Israel & Mediterranean
Book an eligible stateroom by 29 Aug for FREE Classic Drinks, Wi-Fi & $200 OBC! T&Cs apply
Celebrity Cruises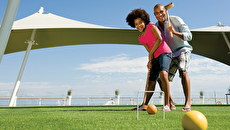 Celebrity Reflection
30th Sep 2019 - 12 Nights
Italy & Greek Isles
Book an eligible stateroom by 29 Aug for FREE Classic Drinks, Wi-Fi & $200 OBC! T&Cs apply
Celebrity Cruises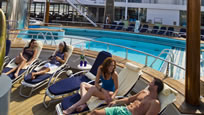 Celebrity Constellation
1st Oct 2019 - 9 Nights
Italy & Dalmation Coast
Book an eligible stateroom by 29 Aug for FREE Classic Drinks, Wi-Fi & $200 OBC! T&Cs apply
Celebrity Cruises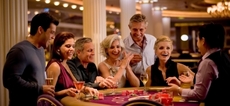 Celebrity Silhouette
3rd Oct 2019 - 10 Nights
Canary Islands
Book an eligible stateroom by 29 Aug for FREE Classic Drinks, Wi-Fi & $200 OBC! T&Cs apply
Celebrity Cruises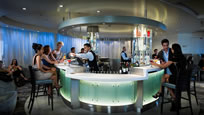 Celebrity Constellation
10th Oct 2019 - 10 Nights
Dalmation Coast & Italy
Book an eligible stateroom by 29 Aug for FREE Classic Drinks, Wi-Fi & $200 OBC! T&Cs apply
Celebrity Cruises
Celebrity Reflection
12th Oct 2019 - 12 Nights
Western Mediterranean
Book an eligible stateroom by 29 Aug for FREE Classic Drinks, Wi-Fi & $200 OBC! T&Cs apply
Celebrity Cruises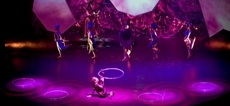 Celebrity Silhouette
13th Oct 2019 - 11 Nights
Canaries and Azores
Book an eligible stateroom by 29 Aug for FREE Classic Drinks, Wi-Fi & $200 OBC! T&Cs apply
Celebrity Cruises
Celebrity Constellation
20th Oct 2019 - 10 Nights
French Riviera & Mediterranean
Book an eligible stateroom by 29 Aug for FREE Classic Drinks, Wi-Fi & $200 OBC! T&Cs apply
Celebrity Cruises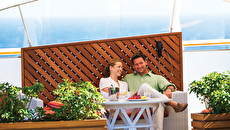 Celebrity Reflection
28th Oct 2019 - 8 Nights
Iberian Peninsula
Book an eligible stateroom by 29 Aug for FREE Classic Drinks, Wi-Fi & $200 OBC! T&Cs apply
Celebrity Cruises
Celebrity Constellation
30th Oct 2019 - 9 Nights
French Riviera & Dalmatian Coast
Book an eligible stateroom by 29 Aug for FREE Classic Drinks, Wi-Fi & $200 OBC! T&Cs apply