Home

»

Celebrity Cruises - Worldwide Cruising
Celebrity Cruises - Worldwide Cruising with FREE Drinks & Great Savings
What if you could explore lush South American jungles, Caribbean coral reefs, Chinese temples or Alaskan gold-rush towns in ways that depart far from the expected? With Celebrity Cruises latest offer, there are no 'ifs' about it - you can! Book an eligible Ocean View stateroom or above by 4th March 2019 on select sailings departing Decemeber 2018 through May 2020, and you'll enjoy:

☆ Savings of up to £700 per stateroom* ☆
☆ A FREE Classic Drinks Package for two (worth over £750)* ☆
☆ Plus, 50% off the cruise fare & a FREE Soft Drinks Package (worth over £250pp) for additional guests in the same stateroom* ☆
To open up your world, book today.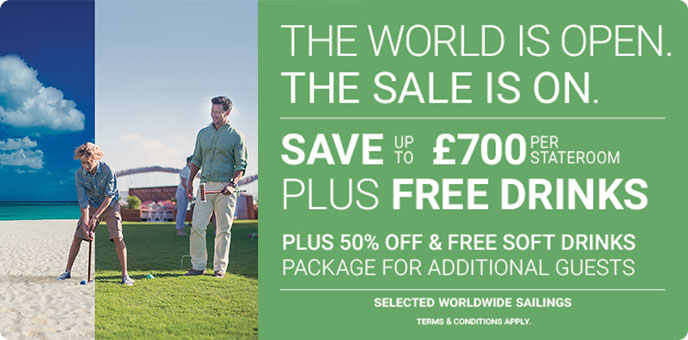 See full Terms & conditions for details.
NOTE: All promotional savings are all included in the fares displayed on this website. Any promotions are not applicable to Interior staterooms or Z, Y, X, XA, XC or W grade guarantee staterooms.
Check out our selection of fantastic value Celebrity Cruises below and click on the "View Details" button to find out more. If you can't see a cruise that's for your then why not give our team of Cruise Specialists a call, who will help you discover a sailing that ticks all your boxes.
CALL TODAY TO BOOK ON:
0800 810 8481
Celebrity Cruises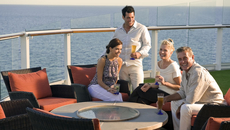 Celebrity Solstice
29th Mar 2019 - 14 Nights
New Zealand
Book an Oceanview or above by 04 Mar 2019 & receive a FREE Drinks Package for 2 & massive savings! T&Cs apply
Celebrity Cruises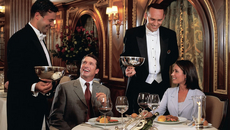 Celebrity Millennium
30th Mar 2019 - 14 Nights
China, South Korea, Japan
Book an Oceanview or above by 04 Mar 2019 & receive a FREE Drinks Package for 2 & massive savings! T&Cs apply
Celebrity Cruises
Celebrity Silhouette
5th Apr 2019 - 9 Nights
Southern Caribbean
Book an Oceanview or above by 04 Mar 2019 & receive a FREE Drinks Package for 2 & massive savings! T&Cs apply
Celebrity Cruises
Celebrity Solstice
14th Jun 2019 - 7 Nights
Alaska Tracy Arms Fjord
Book an Oceanview or above by 04 Mar 2019 & receive a FREE Drinks Package for 2 & massive savings! T&Cs apply
Celebrity Cruises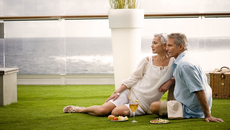 Celebrity Solstice
23rd Aug 2019 - 7 Nights
Alaska Tracy Arm Fjord
Book an Oceanview or above by 04 Mar 2019 & receive a FREE Drinks Package for 2 & massive savings! T&Cs apply
Celebrity Cruises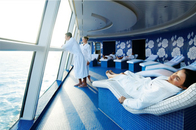 Celebrity Eclipse
3rd Oct 2019 - 10 Nights
Hawaii
Book an Oceanview or above by 04 Mar 2019 & receive a FREE Drinks Package for 2 & massive savings! T&Cs apply
Celebrity Cruises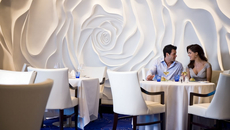 Celebrity Solstice
15th Oct 2019 - 12 Nights
Great Barrier Reef
Book an Oceanview or above by 04 Mar 2019 & receive a FREE Drinks Package for 2 & massive savings! T&Cs apply
Celebrity Cruises
Celebrity Millennium
9th Nov 2019 - 14 Nights
Japanese Explorer
Book an Oceanview or above by 04 Mar 2019 & receive a FREE Drinks Package for 2 & massive savings! T&Cs apply
Celebrity Cruises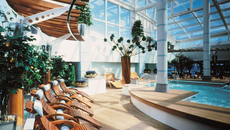 Celebrity Infinity
9th Nov 2019 - 15 Nights
Panama Canal Eastbound
Book an Oceanview or above by 04 Mar 2019 & receive a FREE Drinks Package for 2 & massive savings! T&Cs apply
Celebrity Cruises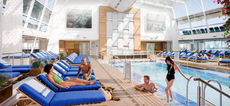 Celebrity Eclipse
11th Nov 2019 - 9 Nights
Pacific Coastal
Book an Oceanview or above by 04 Mar 2019 & receive a FREE Drinks Package for 2 & massive savings! T&Cs apply
Celebrity Cruises
Celebrity Silhouette
14th Nov 2019 - 8 Nights
Southern Caribbean
Book an Oceanview or above by 04 Mar 2019 & receive a FREE Drinks Package for 2 & massive savings! T&Cs apply
Celebrity Cruises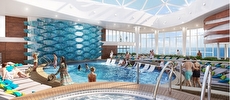 Celebrity Edge
15th Nov 2019 - 9 Nights
Fort Lauderdale to Fort Lauderdale
Book an Oceanview or above by 04 Mar 2019 & receive a FREE Drinks Package for 2 & massive savings! T&Cs apply
Celebrity Cruises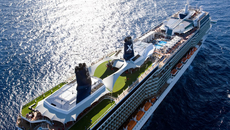 Celebrity Solstice
20th Nov 2019 - 12 Nights
Australia And New Zealand
Book an Oceanview or above by 04 Mar 2019 & receive a FREE Drinks Package for 2 & massive savings! T&Cs apply
Celebrity Cruises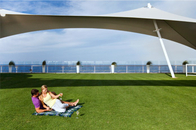 Celebrity Eclipse
6th Dec 2019 - 15 Nights
Chile & Argentina
Book an Oceanview or above by 04 Mar 2019 & receive a FREE Drinks Package for 2 & massive savings! T&Cs apply
Celebrity Cruises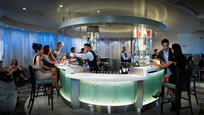 Celebrity Constellation
18th Dec 2019 - 15 Nights
Best of India & Japan
Book an Oceanview or above by 04 Mar 2019 & receive a FREE Drinks Package for 2 & massive savings! T&Cs apply
Celebrity Cruises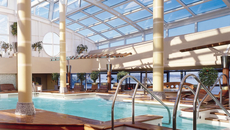 Celebrity Millennium
21st Dec 2019 - 14 Nights
Far East
Book an Oceanview or above by 04 Mar 2019 & receive a FREE Drinks Package for 2 & massive savings! T&Cs apply
Celebrity Cruises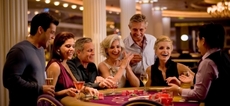 Celebrity Silhouette
22nd Dec 2019 - 12 Nights
Southern Caribbean Holidays
Book an Oceanview or above by 04 Mar 2019 & receive a FREE Drinks Package for 2 & massive savings! T&Cs apply
Celebrity Cruises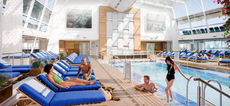 Celebrity Eclipse
19th Jan 2020 - 14 Nights
South America
Book an Oceanview or above by 04 Mar 2019 & receive a FREE Drinks Package for 2 & massive savings! T&Cs apply
Celebrity Cruises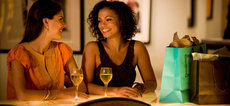 Celebrity Eclipse
16th Feb 2020 - 14 Nights
South America
Book an Oceanview or above by 04 Mar 2019 & receive a FREE Drinks Package for 2 & massive savings! T&Cs apply
Celebrity Cruises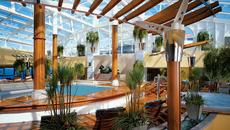 Celebrity Millennium
29th Feb 2020 - 14 Nights
Southeast Asia
Book an Oceanview or above by 04 Mar 2019 & receive a FREE Drinks Package for 2 & massive savings! T&Cs apply
Celebrity Cruises
Celebrity Millennium
21st Apr 2020 - 11 Nights
Japanese Explorer Cruise
Book an Oceanview or above by 04 Mar 2019 & receive a FREE Drinks Package for 2 & massive savings! T&Cs apply
T&C's: This promotion applies to new bookings of an eligible Ocean View stateroom and above (Guarantee staterooms bookings in classes Z, Y, X, XC, XA and W are excluded) on selected sailings departing between 09 December 2018 and 11 May 2020 ("Eligible Bookings") and booked between the 15 November 2018 and 4 March 2019 ("Promotion Period")
The first two adult guests named in the Eligible Booking will each receive a free Classic Drinks Package; and eligible Bookings on selected Rest of World sailings during the Promotion Period will receive a discount off the advertised standard cruise fare price as follows; For eligible sailings of 6 nights to 9 nights and departing between January 2019 and April 2020, the first two guests will receive a saving on the prevailing cruise fare price of £200 per stateroom for Ocean View bookings, £300 per stateroom for Balcony, Concierge Class & AquaClass® bookings and £500 per stateroom for Suite bookings; For eligible sailings of 10 nights or greater and departing between January 2019 and April 2020, the first two guests will receive a saving on the prevailing cruise fare price of £300 per stateroom for Ocean View bookings, £400 per stateroom for Balcony, Concierge Class & AquaClass bookings and £700 per stateroom for Suite bookings; Discounts are applied to the standard price which is the normal price that would be advertised based on Promoter's standard pricing policies. Standard price is subject to change during the promotion period based on normal supply and demand. Third, fourth and fifth guests named on an Eligible Booking and occupying the same stateroom in the Eligible Booking will each receive a complimentary Classic Non-Alcoholic Drinks Package, and a saving of 50% from the applicable cruise fare for each additional third, fourth or fifth guest occupying the same stateroom. The cruise fare refers to the applicable Cruise Fare including Taxes & Fees only. Other add-ons including, but not limited to, Gratuities, Air fares, Hotels and Transfers are not included and will not be reduced as part of the Promotion. For the additional 50% discount to apply, there must be at least three persons and no more than five persons sharing the same stateroom in the Eligible Booking. The Classic Drinks Package is available for selected drinks only, does not include room service, in-stateroom purchases, mini bar items or souvenir glasses. Where the second guest in a stateroom is less than 18 years of age on the initial sailing date (21 year of age for North America departures), a Classic Non-alcoholic drinks package will be provided to this guest instead. Please drink responsibly. Promotion benefits will be added to eligible bookings within 30 days of sailing and are non-transferrable or redeemable for cash. Guests must comply with the ships terms & conditions of use. Promotion benefits are only combinable with Cruise Now Onboard spend (Onboard Spend amounts vary depending on duration of cruise & category of stateroom), One Category Upgrade, Back to Back sailings savings offer and Future Cruise Certificates. E&OE