Home

»

Celebrity Cruises - Worldwide Cruising
Celebrity Cruises - Worldwide Cruising with FREE Drinks & Great Savings
There's more to explore on a Celebrity Cruises® worldwide holiday. From one of the largest wine collections at sea, to their unforgettable ice-topped Martini Bar boasting over 50 varieties of Vodka Martini. Add in exotic destinations and award-winning cuisine, and you'll have a holiday that's out of this world. Even better, book an eligible Ocean View stateroom or above by 14 November 2017, on selected Worldwide sailings, and you'll save up to £900 per stateroom, plus a FREE Classic Drinks Package for the first and second guest.
Here's to a more refreshing holiday – book today.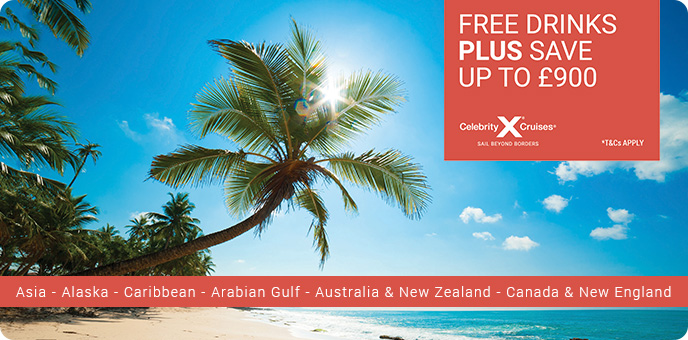 See full Terms & conditions for details.
Promotion is not applicable to Interior or guarantee (Z, Y, X, XC, XA & W) staterooms.
Check out our selection of fantastic value Celebrity Cruises below and click on the "View Details" button to find out more. If you can't see a cruise that's for your then why not give our team of Cruise Specialists a call, who will help you discover a sailing that ticks all your boxes.
CALL TODAY TO BOOK ON:
0800 810 8481
Celebrity Cruises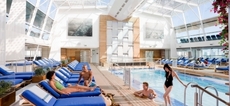 Celebrity Silhouette
8th Dec 2017 - 9 Nights
Ultimate Caribbean
Book an eligible Oceanview stateroom (or above) by 14 November for Free Drinks & fantastic savings
Celebrity Cruises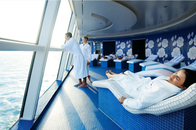 Celebrity Eclipse
10th Dec 2017 - 11 Nights
Southern Caribbean
Book an eligible Oceanview stateroom (or above) by 14 November for Free Drinks & fantastic savings
Celebrity Cruises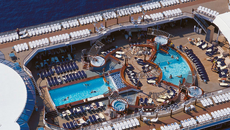 Celebrity Infinity
23rd Dec 2017 - 15 Nights
Argentina & Chile Holiday
Book an eligible Oceanview stateroom (or above) by 14 November for Free Drinks & fantastic savings
Celebrity Cruises
Celebrity Millennium
24th Dec 2017 - 14 Nights
Hong Kong Holidays Cruise
Book an eligible Oceanview stateroom (or above) by 14 November for Free Drinks & fantastic savings
Celebrity Cruises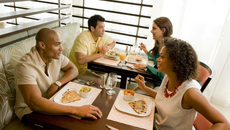 Celebrity Solstice
2nd Jan 2018 - 12 Nights
Great Barrier Reef
Book an eligible Oceanview stateroom (or above) by 14 November for Free Drinks and fantastic savings
Celebrity Cruises
Celebrity Reflection
29th Jan 2018 - 11 Nights
Ultimate Caribbean
Book an eligible Oceanview stateroom (or above) by 14 November for Free Drinks and fantastic savings
Celebrity Cruises
Celebrity Reflection
9th Feb 2018 - 10 Nights
Mardi Gras & Caribbean
Book an eligible Oceanview stateroom (or above) by 14 November for Free Drinks and fantastic savings
Celebrity Cruises
Celebrity Constellation
10th Feb 2018 - 14 Nights
Vietnam & Philippines
Book an eligible Oceanview stateroom (or above) by 14 November for Free Drinks and fantastic savings
Celebrity Cruises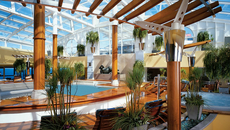 Celebrity Millennium
4th Mar 2018 - 14 Nights
China & Vietnam
Book an eligible Oceanview stateroom (or above) by 14 November for Free Drinks and fantastic savings
Celebrity Cruises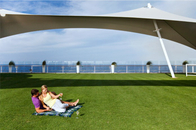 Celebrity Equinox
31st Mar 2018 - 7 Nights
Eastern Caribbbean
Book an eligible Oceanview stateroom (or above) by 14 November for Free Drinks and fantastic savings
Celebrity Cruises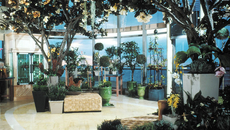 Celebrity Infinity
2nd Apr 2018 - 15 Nights
Westbound Panama Canal
Book an eligible Oceanview stateroom (or above) by 14 November for Free Drinks and fantastic savings
Celebrity Cruises
Celebrity Millennium
10th May 2018 - 8 Nights
Alaska Northern Glacier Cruise
Book an eligible Oceanview stateroom (or above) by 14 November for Free Drinks and fantastic savings
Celebrity Cruises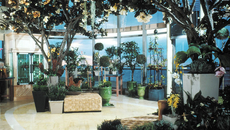 Celebrity Infinity
17th May 2018 - 10 Nights
Pacific Coastal
Book an eligible Oceanview stateroom (or above) by 14 November for Free Drinks and fantastic savings
Celebrity Cruises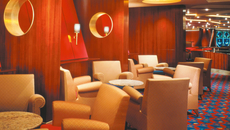 Celebrity Infinity
10th Jun 2018 - 7 Nights
Alaska Hubbard Glacier
Book an eligible Oceanview stateroom (or above) by 14 November for Free Drinks and fantastic savings
Celebrity Cruises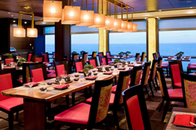 Celebrity Equinox
14th Jul 2018 - 7 Nights
Western Caribbean
Book an eligible Oceanview stateroom (or above) by 14 November for Free Drinks and fantastic savings
Celebrity Cruises
Celebrity Solstice
27th Jul 2018 - 7 Nights
Alaska Tracy Arm Fjord
Book an eligible Oceanview stateroom (or above) by 14 November for Free Drinks and fantastic savings
Celebrity Cruises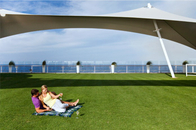 Celebrity Equinox
4th Aug 2018 - 7 Nights
Eastern Caribbbean
Book an eligible Oceanview stateroom (or above) by 14 November for Free Drinks and fantastic savings
Celebrity Cruises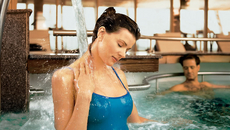 Celebrity Summit
9th Sep 2018 - 14 Nights
Canada & New England
Book an eligible Oceanview stateroom (or above) by 14 November for Free Drinks and fantastic savings
Celebrity Cruises
Celebrity Solstice
21st Sep 2018 - 10 Nights
Hawaii
Book an eligible Oceanview stateroom (or above) by 14 November for Free Drinks and fantastic savings
Celebrity Cruises
Celebrity Millennium
30th Sep 2018 - 13 Nights
Japanese Explorer
Book an eligible Oceanview stateroom (or above) by 14 November for Free Drinks and fantastic savings
Celebrity Cruises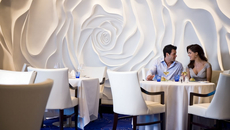 Celebrity Solstice
1st Oct 2018 - 18 Nights
Tahitian Treasures
Book an eligible Oceanview stateroom (or above) by 14 November for Free Drinks and fantastic savings
Celebrity Cruises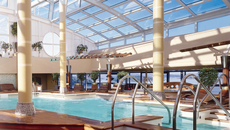 Celebrity Millennium
13th Oct 2018 - 14 Nights
Japan, Korea & China
Book an eligible Oceanview stateroom (or above) by 14 November for Free Drinks and fantastic savings
Celebrity Cruises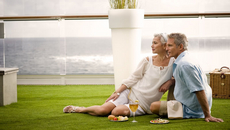 Celebrity Solstice
8th Nov 2018 - 12 Nights
New Zealand
Book an eligible Oceanview stateroom (or above) by 14 November for Free Drinks and fantastic savings
Celebrity Cruises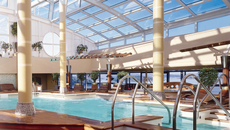 Celebrity Millennium
22nd Dec 2018 - 14 Nights
Southeast Asia
Book an eligible Oceanview stateroom (or above) by 14 November for Free Drinks and fantastic savings
T&C's: Promotion applies to the first two adult guests making a new booking of an eligible Ocean View stateroom and above on selected sailings booked during the applicable booking period. Guarantee staterooms bookings in classes Z, Y, X, XC, XA and W are not eligible for this promotion.
The up to 25% off saving is applicable to new bookings made between the 1st September 2017 – 14th November 2017 on selected 2018 European and 2017,2018,2019 Abu Dhabi sailings in oceanview staterooms and above.
The saving is per couple and is calculated by the second guest, occupying the same stateroom as the first guest, receiving a saving of 50% off the full price of the cruise fare only paid by the first guest. The Cruise Fare refers to Cruise Fare and Taxes & Fees only. Other add-ons including, but not limited to, Gratuities, Air fares, Hotels and Transfers are not included and will not be reduced as part of the promotion.
The first two adult guests making an Ocean View, Balcony, Concierge, AquaClass® or Suite booking, will each receive a free Classic Alcoholic Drinks Package which includes selected beers up to $9 per serving, wines up to $9 per glass and spirits and cocktails $9 per glass. Please drink responsibly. Additional 3rd, 4th or 5th guests occupying the same stateroom will each receive a saving of 50% off their cruise aspect of their booking.
The following benefits are available for new bookings made between the 1st September 2017 – 14th November 2017 on selected worldwide sailings (excluding Abu Dhabi and European sailings) in oceanview staterooms and above:
(i) For eligible sailings of 6 nights to 9 nights and departing between December 2017 and April 2019, the first two guests will receive a saving on the prevailing cruise fare price of £400 per stateroom (being £200 per person) for Ocean View, £600 per stateroom (being £300 per person) for Balcony bookings, £700 per stateroom (being £350 per person) for Concierge & AquaClass® bookings and £300 per stateroom (being £150 per person) for Suite bookings;
(ii) For eligible sailings of 10 nights or greater and departing between December 2017 and April 2019, the first two guests receive a saving on the prevailing cruise fare price of £600 per stateroom (being £300 per person) for Ocean View, £800 per stateroom (being £400 per person) for Balcony bookings, £900 per stateroom (being £450 per person) for Concierge & AquaClass® bookings and £400 per stateroom (being £200 per person) for Suite bookings; and
(iii) The first two adult guests making an Ocean View, Balcony, Concierge, AquaClass® or Suite booking, will each receive a free Classic Alcoholic Drinks Package which includes selected beers up to $9 per serving, wines up to $9 per glass and spirits and cocktails $9 per glass. Please drink responsibly. Additional 3rd, 4th or 5th guests occupying the same stateroom will each receive a saving of 50% off their cruise aspect of their booking.;
For all sailings participating in this promotion a saving of 50% from the cruise fare for each additional 3rd, 4th or 5th guest occupying the same stateroom will be applied to the booking. The Cruise Fare refers to Cruise Fare and Taxes & Fees only. Other add-ons including, but not limited to, Gratuities, Air fares, Hotels and Transfers are not included and will not be reduced as part of the promotion. For the additional 50% discount to apply there must be at least three person occupancy of the same stateroom booking. Discount will be applied against the full Cruise Fare price paid by full paying adult.
E&OE