Home

»

Celebrity Cruises - All Inclusive & More
Celebrity Cruises - All Inclusive & More
Guests choose to cruise with Celebrity Cruises because there's so much included in the cost. Award-winning cuisine, stylish accommodation, endless entertainment… the list goes on.
Book by 3rd May 2017, and their all-inclusive cruises include even more.
You can enjoy an exclusive extra on sailings around the globe when you book an eligible Ocean View stateroom or above by 3 May 2017 on selected 2017–19 sailings. It's simple:
1. Choose your cruise, with a free Classic Drinks Package for two.
2. Add one exclusive extra – $300 to spend on board, unlimited WiFi or free gratuities.
3. Book today and look forward to an all-inclusive holiday your way.
Savour the Sweetest Offer At Sea
Suite Class is more than Celebrity Cruises' most luxurious accommodation. With your very own personal butler, a round-the-clock concierge, exclusive access to a VIP Lounge and a member's only restaurant – it's the ultimate address at sea.
And now, if you book a Suite by 3 May 2017, you'll receive all of the exclusive extras, plus an upgrade to a Premium Drinks package! So that's a Premium Drinks Package for two, $300 to spend on board, unlimited WiFi and free gratuities. Wow!
There's nothing quite like an all-inclusive world – especially when it's from Celebrity Cruises®. Book today.
See full terms & conditions for details.
Promotion is not applicable to Interior or guarantee (Z, Y, X, XC, W) staterooms.
Check out our selection of fantastic value Celebrity Cruises below and click on the "View Details" button to find out more. If you can't see a cruise that's for your then why not give our team of Cruise Specialists a call, who will help you discover a sailing that ticks all your boxes.
CALL TODAY TO BOOK ON:
0800 810 8481
Celebrity Cruises
Celebrity Eclipse
4th Jun 2017 - 14 Nights
British Isles & French Open
Book an eligible Oceanview stateroom by 3 May to go All Inclusive & More*
Celebrity Cruises
Celebrity Constellation
24th Jun 2017 - 10 Nights
Riviera & Mediterranean
Book an eligible Oceanview stateroom by 3 May to go All Inclusive & More*
Celebrity Cruises
Celebrity Eclipse
2nd Jul 2017 - 14 Nights
Scandinavia & Russia
Book an eligible Oceanview stateroom by 3 May to go All Inclusive & More*
Celebrity Cruises
Celebrity Reflection
10th Jul 2017 - 11 Nights
Best Of Western Mediterranean
Book an eligible Oceanview stateroom by 3 May to go All Inclusive & More*
Celebrity Cruises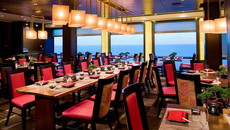 Celebrity Solstice
14th Jul 2017 - 7 Nights
Alaska Tracy Arm Fjord
Book an eligible Oceanview stateroom by 3 May to go All Inclusive & More*
Celebrity Cruises
Celebrity Eclipse
16th Jul 2017 - 14 Nights
Scandinavia & Russia
Book an eligible Oceanview stateroom by 3 May to go All Inclusive & More*
Celebrity Cruises
Celebrity Constellation
22nd Jul 2017 - 9 Nights
Riviera & Mediterranean Cruise
Book an eligible Oceanview stateroom by 3 May to go All Inclusive & More*
Celebrity Cruises
Celebrity Eclipse
30th Jul 2017 - 14 Nights
Scandinavia & Russia
Book an eligible Oceanview stateroom by 3 May to go All Inclusive & More*
Celebrity Cruises
Celebrity Constellation
31st Jul 2017 - 10 Nights
Mediterranean & Adriatic Cruise
Book an eligible Oceanview stateroom by 3 May to go All Inclusive & More*
Celebrity Cruises
Celebrity Reflection
31st Jul 2017 - 11 Nights
Best Of Western Mediterranean
Book an eligible Oceanview stateroom by 3 May to go All Inclusive & More*
Celebrity Cruises
Celebrity Eclipse
13th Aug 2017 - 13 Nights
Scandinavia & Russia
Book an eligible Oceanview stateroom by 3 May to go All Inclusive & More*
Celebrity Cruises
Celebrity Constellation
19th Aug 2017 - 9 Nights
Greek Isles Cruise
Book an eligible Oceanview stateroom by 3 May to go All Inclusive & More*
Celebrity Cruises
Celebrity Reflection
21st Aug 2017 - 11 Nights
Best Of Western Mediterranean
Book an eligible Oceanview stateroom by 3 May to go All Inclusive & More*
Celebrity Cruises
Celebrity Constellation
28th Aug 2017 - 10 Nights
Greek Isles
Book an eligible Oceanview stateroom by 3 May to go All Inclusive & More*
Celebrity Cruises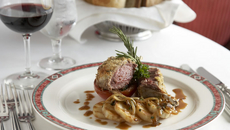 Celebrity Summit
10th Sep 2017 - 14 Nights
Canada & New England
Book an eligible Oceanview stateroom by 3 May to go All Inclusive & More*
Celebrity Cruises
Celebrity Reflection
11th Sep 2017 - 11 Nights
Best Of Western Mediterranean
Book an eligible Oceanview stateroom by 3 May to go All Inclusive & More*
Celebrity Cruises
Celebrity Eclipse
17th Sep 2017 - 11 Nights
Portugal & Azores
Book an eligible Oceanview stateroom by 3 May to go All Inclusive & More*
Celebrity Cruises
Celebrity Constellation
18th Sep 2017 - 10 Nights
French Riviera Cruise
Book an eligible Oceanview stateroom by 3 May to go All Inclusive & More*
Celebrity Cruises
Celebrity Constellation
28th Sep 2017 - 11 Nights
Adriatic & Mediterranean Cruise
Book an eligible Oceanview stateroom by 3 May to go All Inclusive & More*
Celebrity Cruises
Celebrity Eclipse
28th Sep 2017 - 10 Nights
Lisbon & Canaries
Book an eligible Oceanview stateroom by 3 May to go All Inclusive & More*
Celebrity Cruises
Celebrity Reflection
29th Sep 2017 - 10 Nights
Italy & Greek Isles Cruise
Book an eligible Oceanview stateroom by 3 May to go All Inclusive & More*
Celebrity Cruises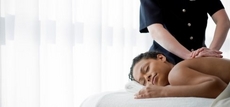 Celebrity Eclipse
8th Oct 2017 - 10 Nights
Spain & Canaries
Book an eligible Oceanview stateroom by 3 May to go All Inclusive & More*
Celebrity Cruises
Celebrity Constellation
9th Oct 2017 - 10 Nights
Spain, France, & Italy Cruise
Book an eligible Oceanview stateroom by 3 May to go All Inclusive & More*
Celebrity Cruises
Celebrity Reflection
9th Oct 2017 - 11 Nights
Best Of Western Mediterranean
Book an eligible Oceanview stateroom by 3 May to go All Inclusive & More*
Celebrity Cruises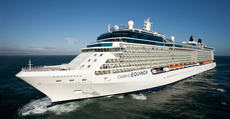 Celebrity Equinox
16th Oct 2017 - 11 Nights
Southern Caribbean
Book an eligible Oceanview stateroom by 3 May to go All Inclusive & More*
Celebrity Cruises
Celebrity Eclipse
18th Oct 2017 - 10 Nights
Spain & Canaries
Book an eligible Oceanview stateroom by 3 May to go All Inclusive & More*
Celebrity Cruises
Celebrity Constellation
12th Nov 2017 - 15 Nights
Arabian Sea And Suez Canal
Book an eligible Oceanview stateroom by 3 May to go All Inclusive & More*
Celebrity Cruises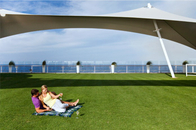 Celebrity Equinox
16th Nov 2017 - 9 Nights
Ultimate Western Caribbean
Book an eligible Oceanview stateroom by 3 May to go All Inclusive & More*
Celebrity Cruises
Celebrity Constellation
27th Nov 2017 - 10 Nights
Arabian Coast Immersion Cruise
Book an eligible Oceanview stateroom by 3 May to go All Inclusive & More*
Celebrity Cruises
Celebrity Constellation
7th Dec 2017 - 12 Nights
Arabian Sea & India
Book an eligible Oceanview stateroom by 3 May to go All Inclusive & More*
Celebrity Cruises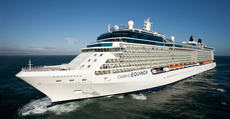 Celebrity Equinox
23rd Dec 2017 - 7 Nights
Eastern Caribbean Holiday Cruise
Book an eligible Oceanview stateroom by 3 May to go All Inclusive & More*
Celebrity Cruises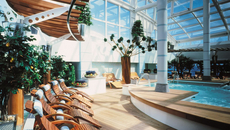 Celebrity Infinity
7th Jan 2018 - 14 Nights
Chile & Argentina
Book an eligible Oceanview stateroom by 3 May to go All Inclusive & More*
Celebrity Cruises
Celebrity Constellation
29th Jan 2018 - 12 Nights
Thailand & Vietnam
Book an eligible Oceanview stateroom by 3 May to go All Inclusive & More*
Celebrity Cruises
Celebrity Millennium
4th Feb 2018 - 14 Nights
Southeast Asia Immersion Cruise
Book an eligible Oceanview stateroom by 3 May to go All Inclusive & More*
Celebrity Cruises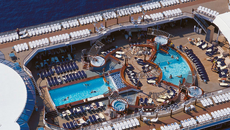 Celebrity Infinity
18th Feb 2018 - 14 Nights
Antarctica
Book an eligible Oceanview stateroom by 3 May to go All Inclusive & More*
Celebrity Cruises
Celebrity Millennium
18th Mar 2018 - 14 Nights
China & South Korea
Book an eligible Oceanview stateroom by 3 May to go All Inclusive & More*
Celebrity Cruises
Celebrity Millennium
15th Apr 2018 - 11 Nights
Japanese Explorer
Book an eligible Oceanview stateroom by 3 May to go All Inclusive & More*
Celebrity Cruises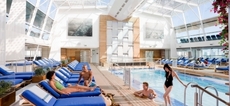 Celebrity Silhouette
30th Apr 2018 - 7 Nights
Norwegian Fjords
Book an eligible Oceanview stateroom by 3 May to go All Inclusive & More*
Celebrity Cruises
Celebrity Infinity
17th May 2018 - 10 Nights
Pacific Coastal
Book an eligible Oceanview stateroom by 3 May to go All Inclusive & More*
Celebrity Cruises
Celebrity Reflection
18th May 2018 - 10 Nights
Italy & Greek Isles Cruise
Book an eligible Oceanview stateroom by 3 May to go All Inclusive & More*
Celebrity Cruises
Celebrity Constellation
7th Jun 2018 - 9 Nights
Greek Isles
Book an eligible Oceanview stateroom by 3 May to go All Inclusive & More*
Celebrity Cruises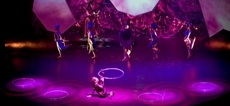 Celebrity Silhouette
9th Jun 2018 - 14 Nights
Scandinavia & Russia Cruise
Book an eligible Oceanview stateroom by 3 May to go All Inclusive & More*
Celebrity Cruises
Celebrity Constellation
30th Jun 2018 - 7 Nights
Italian Renaissance
Book an eligible Oceanview stateroom by 3 May to go All Inclusive & More*
Celebrity Cruises
Celebrity Millennium
13th Jul 2018 - 7 Nights
Alaska Southern Glacier Cruise
Book an eligible Oceanview stateroom by 3 May to go All Inclusive & More*
Celebrity Cruises
Celebrity Constellation
28th Jul 2018 - 7 Nights
Greek Isles
Book an eligible Oceanview stateroom by 3 May to go All Inclusive & More*
Celebrity Cruises
Celebrity Reflection
30th Jul 2018 - 11 Nights
Best Of Western Mediterranean
Book an eligible Oceanview stateroom by 3 May to go All Inclusive & More*
Celebrity Cruises
Celebrity Millennium
10th Nov 2018 - 14 Nights
Japan, Korea & Taiwan
Book an eligible Oceanview stateroom by 3 May to go All Inclusive & More*
Celebrity Cruises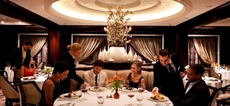 Celebrity Silhouette
21st Dec 2018 - 12 Nights
Southern Caribbean
Book an eligible Oceanview stateroom by 3 May to go All Inclusive & More*
Celebrity Cruises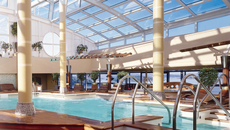 Celebrity Millennium
22nd Dec 2018 - 14 Nights
Southeast Asia
Book an eligible Oceanview stateroom by 3 May to go All Inclusive & More*
Celebrity Cruises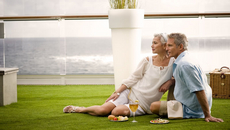 Celebrity Solstice
4th Jan 2019 - 13 Nights
New Zealand
Book an eligible Oceanview stateroom by 3 May to go All Inclusive & More*
Celebrity Cruises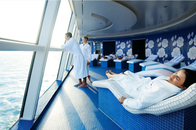 Celebrity Eclipse
6th Jan 2019 - 14 Nights
Chile & Argentina
Book an eligible Oceanview stateroom by 3 May to go All Inclusive & More*
Celebrity Cruises
Celebrity Summit
17th Jan 2019 - 12 Nights
Dutch Antilles Caribbean
Book an eligible Oceanview stateroom by 3 May to go All Inclusive & More*
Celebrity Cruises
Celebrity Millennium
2nd Feb 2019 - 14 Nights
Vietnam & Philippines
Book an eligible Oceanview stateroom by 3 May to go All Inclusive & More*
Celebrity Cruises
Celebrity Reflection
8th Feb 2019 - 10 Nights
Ultimate Caribbean
Book an eligible Oceanview stateroom by 3 May to go All Inclusive & More*
Celebrity Cruises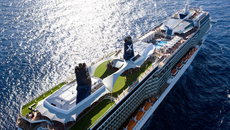 Celebrity Solstice
12th Feb 2019 - 16 Nights
New Zealand & Australia
Book an eligible Oceanview stateroom by 3 May to go All Inclusive & More*
T&C's: Promotion benefits apply to the first two adult guests making a new booking of an eligible Ocean View stateroom and above between 1 Mar 2017–3 May 2017 on selected 2017/18/19 sailings ("Eligible Bookings"). Guarantee stateroom bookings in classes Z, Y, X, XC, XA & W are excluded. For all Eligible Bookings, the first two adult guests (normally 18 years of age but 21 year of age for North America departures) will receive a free Classic Alcoholic Drinks Package. Please drink responsibly. Each additional guest in occupancy with two full fare paying guests within the same stateroom will receive a complimentary classic non-alcoholic drinks package. For Eligible Bookings of Ocean View, Balcony, Concierge and AquaClass® staterooms, the first two adult guests will additionally receive a choice of an Unlimited Wifi Package, OR, Free Gratuities. Alternatively, an onboard credit of US$300 per stateroom is available. The Classic Alcoholic Drinks Package for the first two adult guests and the onboard credit of US$300 per stateroom will automatically be applied by default to the booking unless guests select one of the other options at time of booking. You have until 3 May 2017 to specify your selection of Unlimited Wifi Package (terms and conditions apply), OR, Free Gratuities instead. For Eligible Bookings of Suites, the first two adult guests will receive a free Premium Classic Alcoholic package, Unlimited Wifi Package, Free Gratuities and an onboard credit of US$300 will be applied per Suite stateroom.For general booking conditions including advice on ATOL/ABTA protection, full promotion terms and conditions, applicable ships and sail dates, full promotion combinability restrictions, cancellation charges & other information - please ask our agents for details. E&OE