Home

»

Celebrity Cruises - SUMMER SAVINGS & FREE DRINKS
Celebrity Cruises - SUMMER SAVINGS & FREE DRINKS
Since its summer, drinks are on Celebrity Cruises.
We all have different ideas of what makes the perfect getaway. And of course, we all want the best value. So choose to cruise with Celebrity Cruises. With more included in the price of your holiday, from world-class service and luxurious accommodation to award-winning cuisine, fabulous entertainment and breathtaking itineraries. Celebrity Cruises believe your holiday should be truly extraordinary.
And now even more so, thanks to their special summer offers when you book an eligible Ocean View stateroom or above by 31 August 2017 on selected 2017-18 sailings around the world.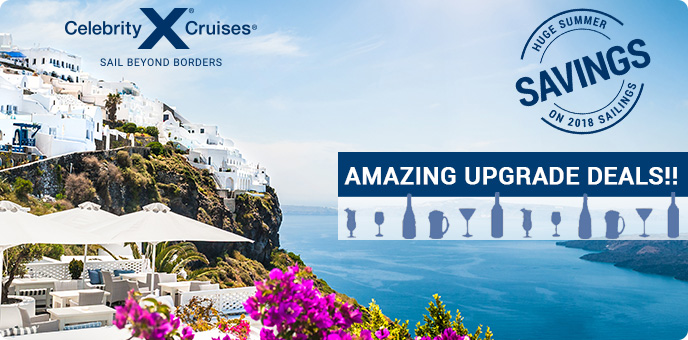 Offers for everyone.
Choose a select Celebrity Cruises holiday departing between now and April 2019 and reap the rewards, when you book an eligible Oceanview stateroom, Balcony or Suite.
GUESTS 1 & 2:
FREE Classic Drinks Package per person.
GUESTS 3 & 4:
FREE Non-alcoholic Drinks Package each, PLUS $150 each to spend on board, PLUS a 40-minute Internet Package.
Book selected cruises departing before April 2018 and you'll also receive $300 per stateroom to spend on board!
See full terms & conditions for details.
Promotion is not applicable to Interior or guarantee (Z, Y, X, XC, XA & W) staterooms.
Check out our selection of fantastic value Celebrity Cruises below and click on the "View Details" button to find out more. If you can't see a cruise that's for your then why not give our team of Cruise Specialists a call, who will help you discover a sailing that ticks all your boxes.
CALL TODAY TO BOOK ON:
0800 810 8481
Celebrity Cruises
Celebrity Eclipse
17th Sep 2017 - 11 Nights
Portugal & Azores
Book an eligible Oceanview stateroom (or above) by 31 August for Free Drinks & On Board Credit
Celebrity Cruises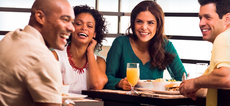 Celebrity Eclipse
28th Sep 2017 - 10 Nights
Lisbon & Canaries
Book an eligible Oceanview stateroom (or above) by 31 August for Free Drinks & On Board Credit
Celebrity Cruises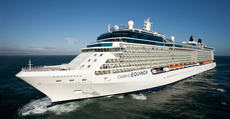 Celebrity Equinox
6th Oct 2017 - 10 Nights
Southern Caribbean
Book an eligible Oceanview stateroom (or above) by 31 August for Free Drinks & On Board Credit
Celebrity Cruises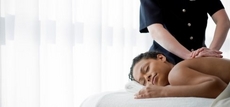 Celebrity Eclipse
8th Oct 2017 - 10 Nights
Spain & Canaries
Book an eligible Oceanview stateroom (or above) by 31 August for Free Drinks & On Board Credit
Celebrity Cruises
Celebrity Reflection
9th Oct 2017 - 11 Nights
Best Of Western Mediterranean
Book an eligible Oceanview stateroom (or above) by 31 August for Free Drinks & On Board Credit
Celebrity Cruises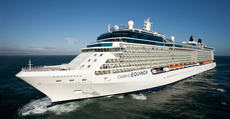 Celebrity Equinox
16th Oct 2017 - 11 Nights
Southern Caribbean
Book an eligible Oceanview stateroom (or above) by 31 August for Free Drinks & On Board Credit
Celebrity Cruises
Celebrity Eclipse
18th Oct 2017 - 10 Nights
Spain & Canaries
Book an eligible Oceanview stateroom (or above) by 31 August for Free Drinks & On Board Credit
Celebrity Cruises
Celebrity Constellation
12th Nov 2017 - 15 Nights
Arabian Sea And Suez Canal
Book an eligible Oceanview stateroom (or above) by 31 August for Free Drinks & On Board Credit
Celebrity Cruises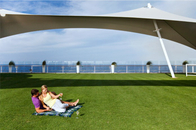 Celebrity Equinox
16th Nov 2017 - 9 Nights
Ultimate Western Caribbean
Book an eligible Oceanview stateroom (or above) by 31 August for Free Drinks & On Board Credit
Celebrity Cruises
Celebrity Solstice
25th Nov 2017 - 14 Nights
New Zealand Cruise
Book an eligible Oceanview stateroom (or above) by 31 August for Free Drinks & On Board Credit
Celebrity Cruises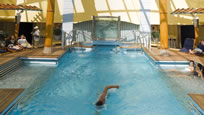 Celebrity Constellation
27th Nov 2017 - 10 Nights
Arabian Coast Immersion Cruise
Book an eligible Oceanview stateroom (or above) by 31 August for Free Drinks & On Board Credit
Celebrity Cruises
Celebrity Constellation
7th Dec 2017 - 12 Nights
Arabian Sea & India
Book an eligible Oceanview stateroom (or above) by 31 August for Free Drinks & On Board Credit
Celebrity Cruises
Celebrity Eclipse
10th Dec 2017 - 11 Nights
Southern Caribbean
Book an eligible Oceanview stateroom (or above) by 31 August for Free Drinks & On Board Credit
Celebrity Cruises
Celebrity Constellation
29th Jan 2018 - 12 Nights
Thailand & Vietnam
Book an eligible Oceanview stateroom (or above) by 31 August for Free Drinks & On Board Credit
Celebrity Cruises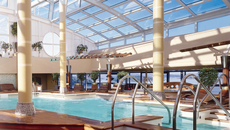 Celebrity Millennium
4th Feb 2018 - 14 Nights
Southeast Asia Immersion Cruise
Book an eligible Oceanview stateroom (or above) by 31 August for Free Drinks & On Board Credit
Celebrity Cruises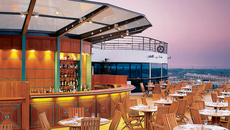 Celebrity Millennium
18th Mar 2018 - 14 Nights
China & South Korea
Book an eligible Oceanview stateroom (or above) by 31 August for Free Drinks & On Board Credit
Celebrity Cruises
Celebrity Silhouette
28th Apr 2018 - 2 Nights
Paris Weekend Getaway
Book any stateroom for Free Classic Drinks packages & gratuities for guests 1 & 2
Celebrity Cruises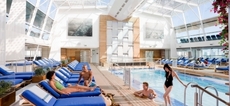 Celebrity Silhouette
30th Apr 2018 - 7 Nights
Norwegian Fjords
Book an eligible Oceanview stateroom (or above) by 31 August for Free Drinks
Celebrity Cruises
Celebrity Infinity
17th May 2018 - 10 Nights
Pacific Coastal
Book an eligible Oceanview stateroom (or above) by 31 August for Free Drinks
Celebrity Cruises
Celebrity Reflection
18th May 2018 - 10 Nights
Italy & Greek Isles Cruise
Book an eligible Oceanview stateroom (or above) by 31 August for Free Drinks
Celebrity Cruises
Celebrity Constellation
7th Jun 2018 - 9 Nights
Greek Isles
Book an eligible Oceanview stateroom (or above) by 31 August for Free Drinks
Celebrity Cruises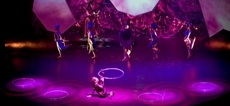 Celebrity Silhouette
9th Jun 2018 - 14 Nights
Scandinavia & Russia Cruise
Book an eligible Oceanview stateroom (or above) by 31 August for Free Drinks
Celebrity Cruises
Celebrity Constellation
30th Jun 2018 - 7 Nights
Italian Renaissance
Book an eligible Oceanview stateroom (or above) by 31 August for Free Drinks
Celebrity Cruises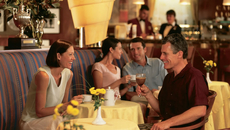 Celebrity Millennium
13th Jul 2018 - 7 Nights
Alaska Southern Glacier Cruise
Book an eligible Oceanview stateroom (or above) by 31 August for Free Drinks
Celebrity Cruises
Celebrity Constellation
28th Jul 2018 - 7 Nights
Greek Isles
Book an eligible Oceanview stateroom (or above) by 31 August for Free Drinks
Celebrity Cruises
Celebrity Reflection
30th Jul 2018 - 11 Nights
Best Of Western Mediterranean
Book an eligible Oceanview stateroom (or above) by 31 August for Free Drinks
Celebrity Cruises
Celebrity Millennium
10th Nov 2018 - 14 Nights
Japan, Korea & Taiwan
Book an eligible Oceanview stateroom (or above) by 31 August for Free Drinks
Celebrity Cruises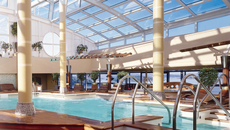 Celebrity Millennium
22nd Dec 2018 - 14 Nights
Southeast Asia
Book an eligible Oceanview stateroom (or above) by 31 August for Free Drinks
Celebrity Cruises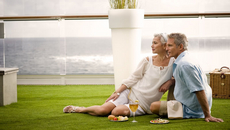 Celebrity Solstice
4th Jan 2019 - 13 Nights
New Zealand
Book an eligible Oceanview stateroom (or above) by 31 August for Free Drinks
Celebrity Cruises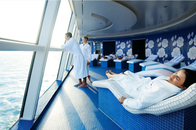 Celebrity Eclipse
6th Jan 2019 - 14 Nights
Chile & Argentina
Book an eligible Oceanview stateroom (or above) by 31 August for Free Drinks
Celebrity Cruises
Celebrity Summit
17th Jan 2019 - 12 Nights
Dutch Antilles Caribbean
Book an eligible Oceanview stateroom (or above) by 31 August for Free Drinks
Celebrity Cruises
Celebrity Millennium
2nd Feb 2019 - 14 Nights
Vietnam & Philippines
Book an eligible Oceanview stateroom (or above) by 31 August for Free Drinks
Celebrity Cruises
Celebrity Reflection
8th Feb 2019 - 10 Nights
Ultimate Caribbean
Book an eligible Oceanview stateroom (or above) by 31 August for Free Drinks
Celebrity Cruises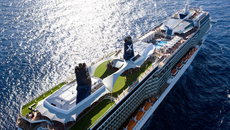 Celebrity Solstice
12th Feb 2019 - 16 Nights
New Zealand & Australia
Book an eligible Oceanview stateroom (or above) by 31 August for Free Drinks
T&C's: Fictional image features Santorini, Greece and Celebrity Cruises® restaurant Blu. This promotion applies to the first two adult guests making a new booking of an eligible Ocean View stateroom and above (inside staterooms and guarantee staterooms (grades Z, Y, X, XC, XA, W) excluded) on selected sailings of 5 nights or longer booked during the applicable booking period.
The following benefits are available for new bookings made between the 4 May 2017 – 31 August 2017 on selected sailings departing between May 2017 and April 2018:
(i) The first two adult guests making an Ocean View, Balcony, Concierge, Aqua & Suite booking, will each receive a free alcoholic Classic Drinks Package which includes selected beers up to $9 per serving, wines up to $9 per glass and spirits and cocktails $9 per glass. Guests will additionally benefit from an on board credit of $300 per stateroom. Please drink responsibly. Ask for full details of included/excluded beverages and limitations;
(ii) Each additional guest in occupancy in an eligible Ocean View stateroom and above with two full fare paying guests within the same stateroom will receive a complimentary classic non-alcoholic drinks package, a 40 minute Internet Package and an on board credit being $150 per person.
The following benefits are available for new bookings made between the 4 May 2017 – 31 August 2017 on selected sailings departing between April 2018 and April 2019:
(i) The first two adult guests making an Ocean View, Balcony, Concierge, Aqua & Suite booking, will receive a free alcoholic Classic Drinks Package which includes selected beers up to $9 per serving, wines up to $9 per glass and spirits and cocktails $9 per glass. Please drink responsibly.
(ii) Each additional guest in occupancy in an eligible Ocean View stateroom and above with two full fare paying guests within the same stateroom will receive a complimentary classic non-alcoholic drinks package, a 40 minute Internet Package and an on board credit being $150 per person. This promotion is only combinable with Cruise Now On-board spend (On-board Spend amounts vary depending on duration of cruise & category of stateroom), Captains Club loyalty savings vouchers & One Category Upgrade, Shareholders benefits, Back to Back sailings savings offer and Future Cruise Certificates. 6. For general booking conditions including advice on ATOL/ABTA protection, full promotion terms and conditions, applicable ships and sail dates, full promotion combinability restrictions, cancellation charges & other information - please ask our agents for details. E&OE