Home

»

Celestyal Cruises - Inclusive Cruising in the Greek Isles
Celestyal Cruises - Inclusive Cruising in the Greek Isles
As seen on on Channel 5's Cruising with Jane McDonald. Celestyal Cruises is the main home-porting cruise operator in Greece and the pre-eminent cruise line serving the Greek Islands and East Mediterranean. The company operates two mid-sized vessels, each one cosy enough to provide genuine and highly-personalised services. The foundation of the company's philosophy is the 'destination.' Every cruise focuses on true cultural immersion, offering authentic, lifetime experiences both on board and on shore wherever its vessels sail.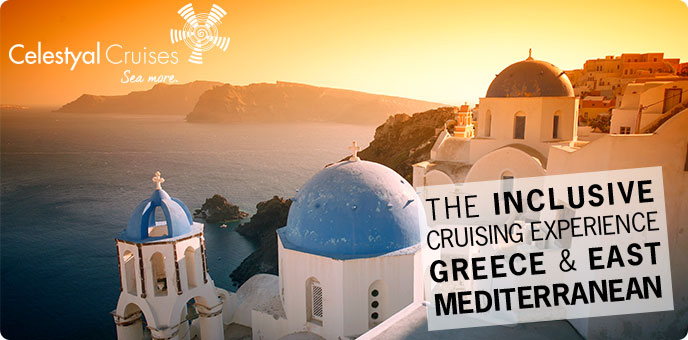 Itineraries
| | | | |
| --- | --- | --- | --- |
| Iconic Aegean - 4 nights | Eclectic Aegean - 7 nights | Idyllic Aegean - 7 nights | 3 Continents - 7 nights |
| | | | |
Celestyal Crystal & Celstyal Olympia
As soon as you step aboard either ship, you'll realise your getaway couldn't possibly feel more comfortable or more like home. Enjoy comfortable staterooms and suites, elegant restaurants, bars and lounges, spa and fitness rooms, as well as promenade decks, where you can revel in the splendour of a starlit ocean sky.
Inclusive fares
✓ Delicious regional cuisine • ✓ Unlimited drinks package • ✓ Selected shore excursions • ✓ Entertainment on board • ✓ Gratuities
REPOSITIONING CRUISES SALE
Find the sailing you would like below (or call us if you have other dates in mind) and we can add flights, hotels, transfers and tours as you wish.
All fares advertised on the website are cruise only
CALL TODAY TO BOOK ON:
0800 810 8481
Celestyal Cruises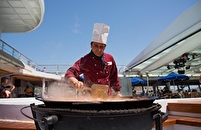 Celestyal Olympia
29th Apr 2019 - 4 Nights
Iconic Aegean from Piraeus
Celestyal Cruises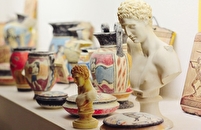 Celestyal Crystal
29th Apr 2019 - 7 Nights
Idyllic Aegean from Piraeus
Celestyal Cruises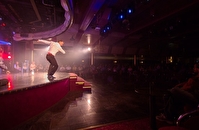 Celestyal Olympia
3rd May 2019 - 3 Nights
Iconic Aegean from Piraeus
Celestyal Cruises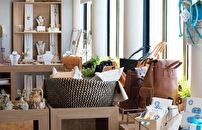 Celestyal Olympia
6th May 2019 - 4 Nights
Iconic Aegean from Piraeus
Celestyal Cruises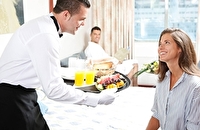 Celestyal Olympia
13th May 2019 - 4 Nights
Iconic Aegean from Piraeus
Celestyal Cruises
Celestyal Olympia
20th May 2019 - 4 Nights
Iconic Aegean from Piraeus
Celestyal Cruises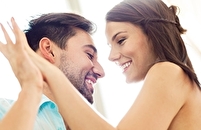 Celestyal Olympia
27th May 2019 - 4 Nights
Iconic Aegean from Piraeus
Celestyal Cruises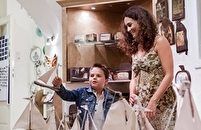 Celestyal Crystal
1st Jul 2019 - 7 Nights
Idyllic Aegean from Piraeus
Celestyal Cruises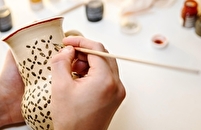 Celestyal Crystal
8th Jul 2019 - 7 Nights
Idyllic Aegean from Piraeus
Celestyal Cruises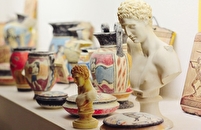 Celestyal Crystal
15th Jul 2019 - 7 Nights
Idyllic Aegean from Piraeus
Celestyal Cruises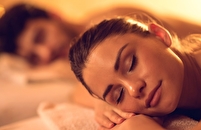 Celestyal Crystal
22nd Jul 2019 - 7 Nights
Idyllic Aegean from Piraeus
Celestyal Cruises
Celestyal Crystal
29th Jul 2019 - 7 Nights
Idyllic Aegean from Piraeus
Celestyal Cruises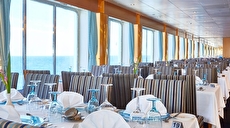 Celestyal Crystal
5th Aug 2019 - 7 Nights
Idyllic Aegean from Piraeus
Celestyal Cruises
Celestyal Crystal
12th Aug 2019 - 7 Nights
Idyllic Aegean from Piraeus
Celestyal Cruises
Celestyal Crystal
19th Aug 2019 - 7 Nights
Idyllic Aegean from Piraeus
Celestyal Cruises
Celestyal Crystal
26th Aug 2019 - 7 Nights
Idyllic Aegean from Piraeus
Celestyal Cruises
Celestyal Crystal
7th Oct 2019 - 7 Nights
Idyllic Aegean from Piraeus
Celestyal Cruises
Celestyal Crystal
14th Oct 2019 - 7 Nights
Idyllic Aegean from Piraeus
Celestyal Cruises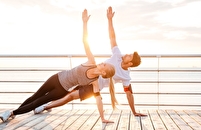 Celestyal Crystal
21st Oct 2019 - 7 Nights
Eclectic Aegean from Piraeus
Celestyal Cruises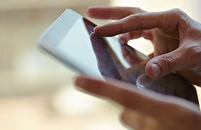 Celestyal Crystal
28th Oct 2019 - 7 Nights
Eclectic Aegean from Piraeus
Celestyal Cruises
Celestyal Olympia
1st Nov 2019 - 3 Nights
Iconic Aegean from Piraeus
Celestyal Cruises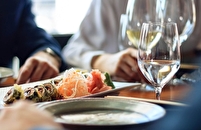 Celestyal Crystal
4th Nov 2019 - 7 Nights
Eclectic Aegean from Piraeus
Celestyal Cruises
Celestyal Olympia
4th Nov 2019 - 4 Nights
Iconic Aegean from Piraeus
Celestyal Cruises
Celestyal Olympia
8th Nov 2019 - 3 Nights
Iconic Aegean from Piraeus
Celestyal Cruises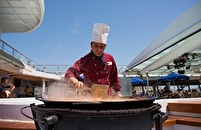 Celestyal Crystal
11th Nov 2019 - 7 Nights
Eclectic Aegean from Piraeus
Celestyal Cruises
Celestyal Olympia
11th Nov 2019 - 4 Nights
Iconic Aegean from Piraeus
Celestyal Cruises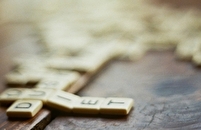 Celestyal Olympia
15th Nov 2019 - 3 Nights
Iconic Aegean from Piraeus
Celestyal Cruises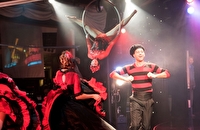 Celestyal Crystal
18th Nov 2019 - 7 Nights
Eclectic Aegean from Piraeus
Celestyal Cruises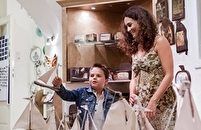 Celestyal Crystal
25th Nov 2019 - 7 Nights
Eclectic Aegean from Piraeus
Celestyal Cruises
Celestyal Crystal
2nd Dec 2019 - 7 Nights
3 Continents
Celestyal Cruises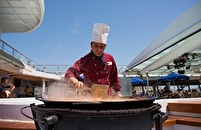 Celestyal Crystal
2nd Dec 2019 - 4 Nights
3 Continents - Piraeus to Limassol
REPOSITIONING CRUISE SALE
Celestyal Cruises
Celestyal Crystal
9th Dec 2019 - 7 Nights
3 Continents
Celestyal Cruises
Celestyal Crystal
16th Dec 2019 - 7 Nights
3 Continents
Celestyal Cruises
Celestyal Crystal
23rd Dec 2019 - 7 Nights
3 Continents
Celestyal Cruises
Celestyal Crystal
30th Dec 2019 - 7 Nights
3 Continents
Celestyal Cruises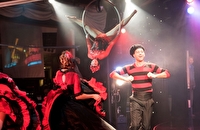 Celestyal Crystal
29th Feb 2020 - 4 Nights
3 Continents - Piraeus to Limassol
REPOSITIONING CRUISE SALE
Celestyal Cruises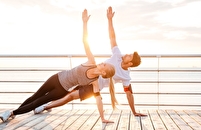 Celestyal Crystal
14th May 2020 - 5 Nights
Eclectic/Idyllic Aegean
REPOSITIONING CRUISE SALE
Celestyal Cruises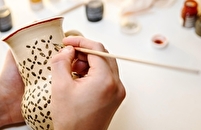 Celestyal Crystal
31st Oct 2020 - 4 Nights
3 Continents - Piraeus to Limassol
REPOSITIONING CRUISE SALE
T&C's:All prices are per-person, based on a double occupancy of the stateroom and are quoted in British Pounds. All Inclusive fares include accommodation on board in the booked category, all meals as well as an extensive choice of alcoholic and non-alcoholic beverages (Complimentary All Inclusive Drinks Package), Select Complimentary Shore Excursions, all port and service charges and entertainment program on board.
All Inclusive Fares are per-person, based on a double occupancy of the stateroom and are quoted in British Pounds. All Inclusive fares include accommodation on board in the booked category, all meals as well as an extensive choice of alcoholic and non-alcoholic beverages (Complimentary All Inclusive Drinks Package), Select Complimentary Shore Excursions, all port and service charges and entertainment program on board. Prices above are already reduced and show all savings. Port and service charges and any other surcharges are not commissionable even if indicated as included in the cruise rate. Reduced rate space is capacity controlled and may be withdrawn at any time with, or without notice. Celestyal Cruises reserves the right to add, change or modify reduced rate conditions at any time, without notification. These rates should not be advertised or publicly promoted. *Non participation of the included Egyptian shore excursion (ALX01) during the "3 Continents" cruise will result in bypassing Egypt as port of call due to ship repositioning between Alexandria and Port Said. Celestyal Cruises Deposit and Cancellation standard policies apply based on the booking/sailing date. Celestyal Cruises reserves the right to correct any incorrect information due to a human error, typographical error or technical error. Other restrictions may apply. The general terms and conditions of Celestyal Cruises apply.
Promotional details, fares and itineraries were correct at time of publish but can be changed/withdrawn at any time without notice. All offers are applicable to new bookings only. E&OE