Homepage » Cruise and Maritime Voyages | Solo Traveller Cruise Offers
Cruise and Maritime Voyages | Solo Traveller Cruise Offers
Cruise & Maritime Voyages specialise in providing cruising holidays aboard smaller to mid-sized ships with a traditional British cruise experience. Their vessels offer a more leisurely and friendly 'home from home' style of cruising and maritime experience combining attentive and friendly service with stylish entertainment, delicious cuisine, daytime activities, and guest speaker and craft programmes on most sailings.

Recognising the need to offer attractive deals for solos, on board Columbus and Magellan, Cruise & Maritime Voyages have set aside 150 twin cabins for single occupancy priced with just a 25% single supplement on the equivalent category twin share prices.
In addition, their special onboard singles programme of events including a welcome cocktail party and get-togethers will ensure the opportunity to meet like-minded travellers.
Cruise and Maritime Voyages - Columbus & Magellan
Find the sailing you want and select the "Enquire Now" button, or call us on 0800 810 8481
Cruise and Maritime Voyages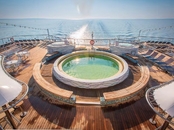 Magellan
10th Jan 2019 - 12 Nights
Trans Panama Experience
Solo Fares from £2,889 From Cancun
Cruise and Maritime Voyages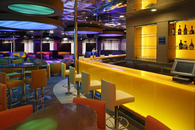 Magellan
10th Apr 2019 - 22 Nights
Caribbean, Mexico & Azores
Solo Fares from £2,569 From London Tilbury
Cruise and Maritime Voyages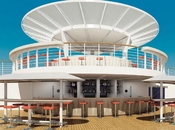 Magellan
2nd May 2019 - 2 Nights
Amsterdam Spring Break
Solo Fares from £239 From London Tilbury
Cruise and Maritime Voyages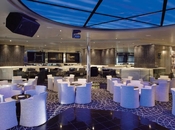 Magellan
4th May 2019 - 14 Nights
Baltic Cities & St. Petersburg
Solo Fares from £1919 From Newcastle
Cruise and Maritime Voyages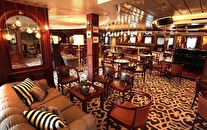 Columbus
15th May 2019 - 14 Nights
Grand Baltic Cities & St. Petersburg
Solo Fares from £2,339 From London Tilbury
Cruise and Maritime Voyages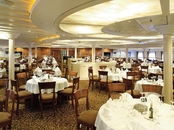 Magellan
18th May 2019 - 7 Nights
Majestic Fjordland
Solo Fares from £1459 From Newcastle
Cruise and Maritime Voyages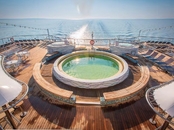 Magellan
25th May 2019 - 14 Nights
Baltic Cities & St. Petersburg
Solo Fares from £1959 From Newcastle
Cruise and Maritime Voyages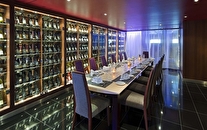 Columbus
29th May 2019 - 7 Nights
Majestic Fjordland
Solo Fares from £1079 From London Tilbury
Cruise and Maritime Voyages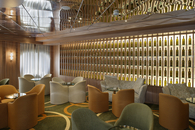 Magellan
8th Jun 2019 - 13 Nights
Iceland, Faroes & Northern Isles
Solo Fares from £1819 From Newcastle
Cruise and Maritime Voyages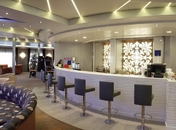 Magellan
21st Jun 2019 - 11 Nights
Round Britian & River Seine Experience
Solo Fares from £1539 From Newcastle
Cruise and Maritime Voyages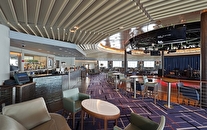 Columbus
27th Jun 2019 - 14 Nights
Grand Baltic Cities & St. Petersburg
Solo Fares from £2339 From London Tilbury
Cruise and Maritime Voyages
Magellan
3rd Jul 2019 - 6 Nights
Scottish Isles & Faroes
Solo Fares from £839 From Newcastle
Cruise and Maritime Voyages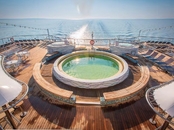 Magellan
9th Jul 2019 - 11 Nights
Iceland & Faroes
Solo Fares from £2049 From Liverpool
Cruise and Maritime Voyages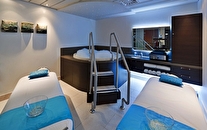 Columbus
22nd Jul 2019 - 6 Nights
Majestic Fjordland
Solo Fares from £929 From London Tilbury
Cruise and Maritime Voyages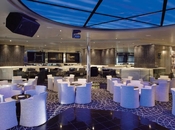 Magellan
27th Jul 2019 - 12 Nights
Grand Fjordland Splendour
Solo Fares from £1679 From Liverpool
Cruise and Maritime Voyages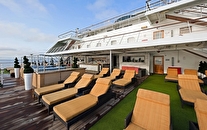 Columbus
28th Jul 2019 - 14 Nights
Grand Baltic Cities & St. Petersburg
Solo Fares from £2029 From London Tilbury
Cruise and Maritime Voyages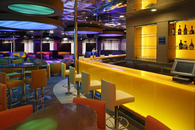 Magellan
8th Aug 2019 - 10 Nights
Spain, Portugal & Gibraltar
Solo Fares from £1379 From Liverpool
Cruise and Maritime Voyages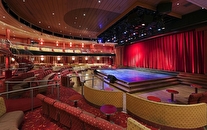 Columbus
11th Aug 2019 - 15 Nights
Canary Islands & Madeira
Solo Fares from £2229 From London Tilbury
Cruise and Maritime Voyages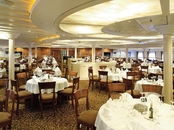 Magellan
18th Aug 2019 - 11 Nights
Summertime Fjordland
Solo Fares from £1,409 From Liverpool
Cruise and Maritime Voyages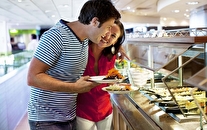 Columbus
26th Aug 2019 - 8 Nights
Majestic Fjordland
Solo Fares from £1249 From London Tilbury
Cruise and Maritime Voyages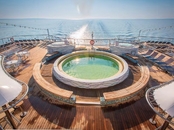 Magellan
29th Aug 2019 - 3 Nights
Dublin & Isles of Scilly
Solo Fares from £399 From Liverpool to Bristol Avonmouth
Cruise and Maritime Voyages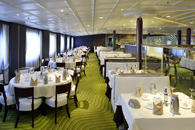 Magellan
1st Sep 2019 - 11 Nights
British Isles Discovery
Solo Fares from £1439 From Bristol Avonmouth
Cruise and Maritime Voyages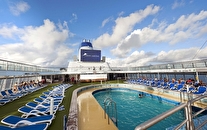 Columbus
3rd Sep 2019 - 12 Nights
Grand British Isles Discovery
Solo Fares from £2389 From London Tilbury
Cruise and Maritime Voyages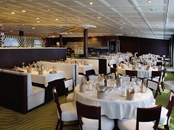 Magellan
12th Sep 2019 - 12 Nights
Iceland's Land of Ice & Fire
Solo Fares from £2129 From Bristol Avonmouth
Cruise and Maritime Voyages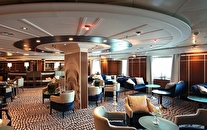 Columbus
15th Sep 2019 - 14 Nights
Grand Baltic Cities & St. Petersburg
Solo Fares from £2289 From London Tilbury
Cruise and Maritime Voyages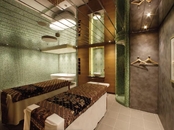 Magellan
24th Sep 2019 - 16 Nights
Baltic Cities & St. Petersburg
Solo Fares from £1949 From Bristol Avonmouth
Cruise and Maritime Voyages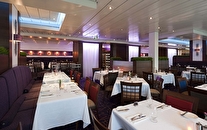 Columbus
29th Sep 2019 - 7 Nights
Majestic Fjordland
Solo Fares from £1099 From London Tilbury
Cruise and Maritime Voyages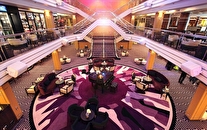 Columbus
6th Oct 2019 - 10 Nights
British Isles & Cities Discovery
Solo Fares from £1239 From London Tilbury
Cruise and Maritime Voyages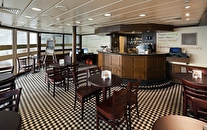 Columbus
16th Oct 2019 - 15 Nights
Canary Islands & Madeira
Solo Fares from £2079 From London Tilbury
Cruise and Maritime Voyages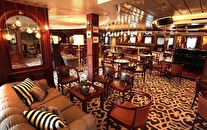 Columbus
31st Oct 2019 - 3 Nights
Weekend Cruise to Amsterdam & Antwerp
Solo Fares from £379 From London Tilbury
Cruise and Maritime Voyages
Magellan
15th Dec 2019 - 27 Nights
Christmas & New Year Caribbean, Canaries & Mexico
Solo Fares from £3539 From London Tilbury
Cruise and Maritime Voyages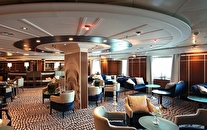 Columbus
6th Jan 2020 - 44 Nights
London Tilbury to Auckland
Solo Fares from £5359 From London Tilbury
Cruise and Maritime Voyages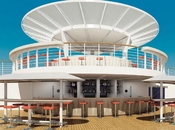 Magellan
10th Jan 2020 - 10 Nights
Trans-Panama Experience
Solo Fares from £2559 From Cancun
Cruise and Maritime Voyages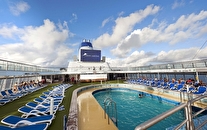 Columbus
19th Feb 2020 - 6 Nights
Auckland to Sydney
Solo Fares from £739 From Auckland
Cruise and Maritime Voyages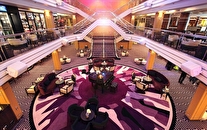 Columbus
23rd Mar 2020 - 11 Nights
Hong Kong to Singapore
Solo Fares from £1339 From Hong Kong
Cruise and Maritime Voyages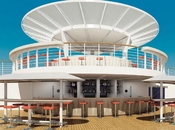 Magellan
19th Apr 2020 - 11 Nights
Trans-Panama Experience
Solo Fares from £2819 From Acapulco
Cruise and Maritime Voyages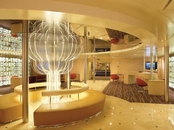 Magellan
23rd May 2020 - 2 Nights
Rotterdam Whitsun Holiday Break
Solo Fares from £239 From London Tilbury