DESTINATION: DUBAI, FAR EAST & ASIA


Majestic Princess Grand Asia
Stay & Cruise Exclusive
22 February* & 08 March 2018 :: 20 Nights
This Asian Adventure is book-ended with stays in Shanghai & Singapore. Embark the newest additional to the Princess Fleet, Majestic Princess, for her 14 night Grand Asia Cruise. Fares from only £78pp per night
Fares from
£1,519


Holland America Volendam Singapore to Hong Kong
25 February 2018 - 20 Nights
Stay in Singapore for two nights, we've already included one exciting excursion here... at Singapore Zoo where you'll enjoy a night-time safari via tram with dinner included. Join ms Volendam for a 14-night cruising experience to some amazing destinations. Before you leave for home, we've included an extra two nights in Hong Kong with a pre-dinner sunset cruise around the harbour.
Fares from
£2,099


Hong Kong, Shanghai & Asian Delights
15 March 2018 :: 20 Nights
A grand and luxurious cruise with overnight stays in Beijing, and also visits to Seoul, Busan, Nagasaki & Taiwan. We've included pre- and post-hcruise hotel stays in Hong Kong and Shanghai! UPGRADE TO OCEANVIEW OR ABOVE FOR FREE CLASSIC DRINKS FOR GUESTS 1 & 2
OCEANVIEW from only
£1,975


Singapore & Sapphire Princess Grand Voyage
24th March 2018 :: 42 Nights
Your incredible adventure begins in Singapore, with a 3-night stay at a fantastic 4* hotel with a complimentary Gardens by the Bay Tour. Afterwards, embark Sapphire Princess for her 38 night Indian Ocean & Europe Grand Adventure sailing to Southampton.
Fares from
£3,415


Norwegian Jewel
Japan & the Highlights of China
29 March 2018 :: 23 Nights
Your adventure begin with an overstay in Tokyo before embarking Norwegian Jewel for her 15-night 'Premium All Inclusive' cruise! After, it's time for your 6-night tour, you'll see some of China's most iconic sites such as the Forbidden City & the Great Wall of China.
Fares from only
£4,599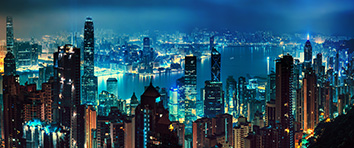 Hong Kong & Japan
Cruise and Stay
12th May 2018 - 14 Nights
Be blown away by the exhilaration of Hong Kong and its fascinating mix of East and West. Shop for silk, jade, souvenirs, fashions and high end goods in the markets and malls or take the funicular to the Peak for some spectacular views...
Fares from only
£1,739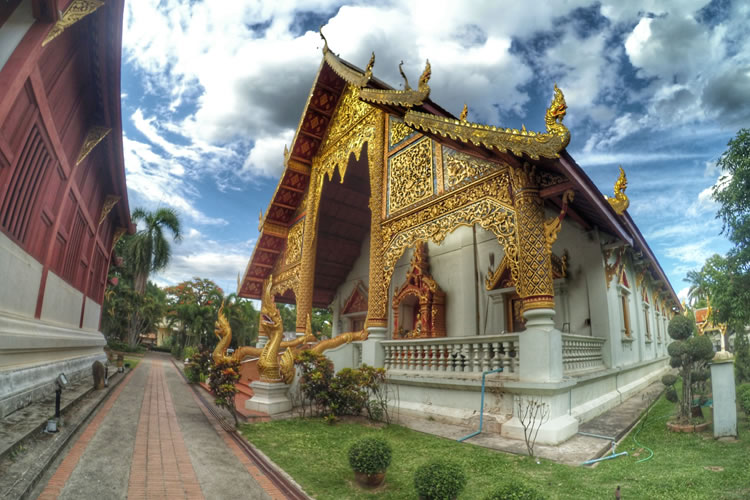 Thailand, Laos & The Mekong
Pandaw River Cruise
30th March 2018 :: 20 Nights
Enjoy a three country expedition as you traverse Laos to touch Thailand and Burma at the once notorious Golden Triangle. From Vientiane, the old French capital, and so redolent of L'Indochine Pandaw will be the first river expedition since pre war days to cross all Laos...
Fares (pp) from
£4,999


Wendy Wu China Tour &
Norwegian Jewel Cruise
11 April 2018 :: 18 Nights
Begin with a 4-night tour visiting Xian, Chengdu and Shanghai - see the Terracotta Warriors and Giant Pandas! After your tour you'll embark Norwegian Jewel for a 12-night 'Premium All Inclusive' cruise to China, South Korea & Japan!
Fares from only
£4,249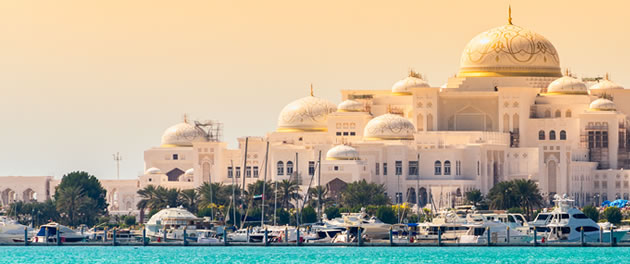 Abu Dhabi, Oman & Greek Gems Stay & Cruise
19 April 2018 - 18 Nights
Enjoy the sunshine of the United Arab Emirates capital, Abu Dhabi, during a 3-night stay, then embark newly refreshed Celebrity Constellation for a 15-night cruise with calls to Muscat, Aqaba, Piraeus and Katakolon, as well as an unforgettable...
Fares from
£1,649


China Highlights & the Sensations of Southeast Asia
04 November 2018 :: 33 Nights
We've teamed up with award-winning Wendy Wu Tours, the UK's leading Asia specialists, to bring you a 5-night tour visiting Beijing, Xian and Shanghai. After your tour you'll embark MSC Splendida for a fantastic 27-night Cruise sailing from Shanghai to Dubai..
Fares from
£3,689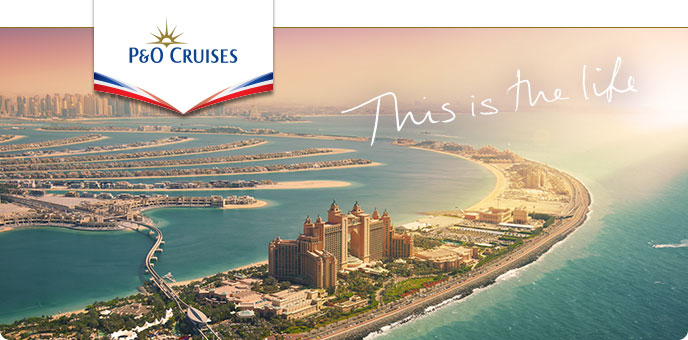 P&O Oceana
Arabian Gulf Fly-Cruises
January - March 2019 :: 10 - 30 Nights
Winter Sunshine and Relaxation is here, on board P&O Cruises' Oceana, in 2019! Fly directly to Dubai and embark upon a 10-night winter cruise adventure to the land of contrasts - from timeless landscapes and ancient mosques to futuristic cities and glorious sandy beaches!
Fares (pp) from
£1,372