Homepage » Exclusive Package Cruise Offers
Exclusive Package Cruise Offers
Great value exclusive package cruise offers! We have a destination and a cruise deal to suit every budget & most holidays include pre or post cruise hotel stays!
Select a destination below or scroll down to view our special offers


Add something extra special to your cruise holiday by spending a few nights in a hotel on land either before or after your cruise! We have 100's of great value, exclusive holidays that we have tailor-made, our latest cruises are listed below.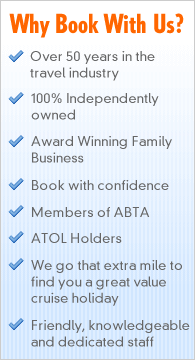 DESTINATIONS
OTHER CRUISES
NON-CRUISE HOLIDAYS
EXCLUSIVE PACKAGE DEALS


Shanghai Stay &
South China Sea Cruise
13 October 2017 :: 17 Nights
Take a stroll along the Bund during your 3-nights in Shanghai. Afterwards, embark the grand and luxurious Celebrity Millennium for her 12-night South China Sea Cruise with overnight stays in Manila, Philippines & Hong Kong, China.
Fares from only
£1,949


Wendy Wu China Tour &
Norwegian Jewel Cruise
11 April 2018 :: 18 Nights
Begin with a 4-night tour visiting Xian Chengdu and Shanghai - you'll see some of China's most iconic sites. After your tour you'll embark Norwegian Jewel for her 12-night 'Premium All Inclusive' Cruise to China, South Korea & Japan!
Fares from only
£4,249


Norwegian Jewel
Japan & the Highlights of China
29 March 2018 :: 23 Nights
Your adventure begin with an overstay in Tokyo before embarking Norwegian Jewel for her 15-night 'Premier All Inclusive' cruise! After wards it's time for your 6-night tour, you'll see some of China's most iconic sites such as the Forbidden City & the Great Wall of China.
Fares from only
£4,749


China Highlights & the Sensations of Southeast Asia
04 November 2018 :: 33 Nights
We've teamed up with award-winning Wendy Wu Tours, the UK's leading Asia specialists, to bring you a 6-night tour visiting Beijing, Xian and Shanghai. After your tour you'll embark MSC Splendida for a fantastic 27-night Cruise sailing from Shanghai to Dubai..
Fares from
£3,589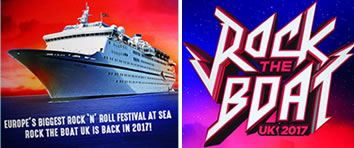 ROCK THE BOAT 2017 - CMV Magellan
Celebrity Silhouette
02 September 2017 :: 7 Nights
Music cruise from Newcastle return on 2 Sep 2017 featuring Suzi Quatro, The Manfreds, The Yardbirds, Slade, From the Jam, Big Country and more! SAVE 25% OFF THE BROCHURE FARE. COMPLIMENTARY DRINKS OFFER. NEW GUARANTEE FARES!!
Fares from only
£549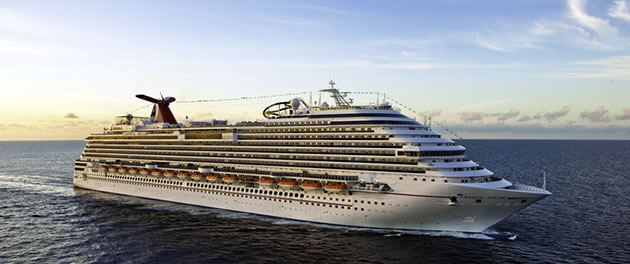 Memphis, New Orleans & Bahamas Cruise 2017
July 2017 - August 2018 :: 14 Nights
Explore America's Deep South before enjoying a seven night cruise taking in Key West and the Bahamas along the way.
Fares from
£2,165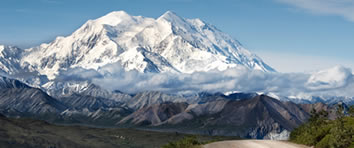 Calling All Adventurers!
Denali National Park & Alaska
06 September 2017 :: 12 Nights
Experience glaciers, mountains and the iconic wildlife of Alaska with this amazing package! From the McKinley Explorer to a Tundra Wilderness Tour, then on to a luxurious cruise to Alaska's highlights with Holland America.
Fares from
£2,868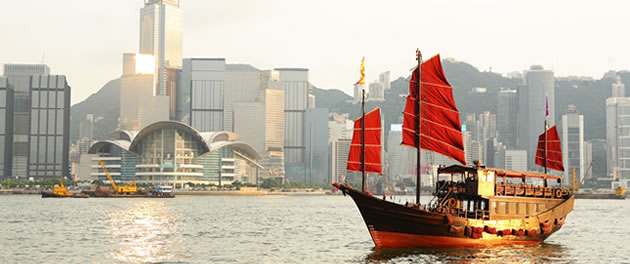 Shanghai, Japan & Far East Wonder Stay & Cruise
24 October 2017 - 20 Nights
Begin your adventure in the East in Shanghai with a 2-night stay, where you'll experience Chinese culture and maybe even catch an Acrobatic Show. Ms Volendam will then transport you to fascinating ports of call in Japan; before heading for the shores of ...read more »
Fares from
£2,299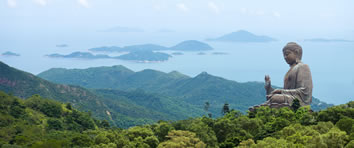 Hong Kong Discovery, Thailand, Vietnam & Singapore
9th November 2017 :: 19 Nights
This cruise is one of the best value when it comes to sailing Southeast Asia... you have no less than 4 overnight calls during your cruise; beginning in Hong Kong - where we've included a 3-night escorted tour!
Fares from
£2,399