Homepage » Intrepid Travel | Adventure Cruising
Intrepid Travel | Adventure Cruising
Think 'cruise' and what comes to mind? Hawaiian shirts, games arcades and 5,000 people invading a once-picturesque town? Not with Intrepid.
Intrepid are pioneering a new way to explore the seas; on small ships (with a maximum of 49 travellers), eating at traditional local restaurants or tucking into fresh, locally sourced food on board, and exploring the undiscovered little towns and bays that the bigger ships can't reach.
If snorkelling in Portugal, kayaking in Croatia or whale-spotting in the Westfjords of Iceland sound like your kind of thing then you'll love Intrepid Travel's Adventure Cruises!

Want to hear more about exciting new styles of travel?

Sign up to receive our Adventures & Tours e-mail offers
Every time we receive a great offer for Adventures & Tours we'll email it straight to your inbox!
Simply enter your email address here and click 'Subscribe'
Adventure cruising is great, it opens up a world of new opportunities and new destinations you can visit because of the small ships in the Intrepid Travel fleet. Below we have featured some of our very best adventure cruise deals. The Cruise Village are always on the lookout for adventure cruise offers, so if you don't see anything you like here give our team a call on 0800 810 8481, or start your search for adventure at our Adventures and Tours website..
OTHER DESTINATIONS
OTHER CRUISES
• Adventure Cruising
ADVENTURE CRUISING OFFERS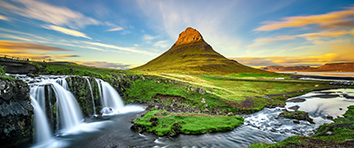 Cruising Iceland's Wild West Coast
7th & 21st July 2018 - 7 Nights
For a country named after a cold and uninviting element, you might find yourself surprised at how colourful Iceland's countryside can be. Take eight days to get personal with the northern country and it's climate as you sail from Reykjavik...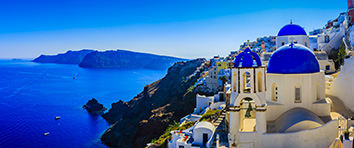 Cruise the Hidden Gems of Greece
1st & 8th August & 5th October 2018 - 7 Nights
Discover a side of Greece riddled wth myth and magic as you cruise through the Aegean - soaking in sights, sounds and tastes of the islands off the Greek Peninsula. With sunny beaches, hidden villages and ancient archaeological sites.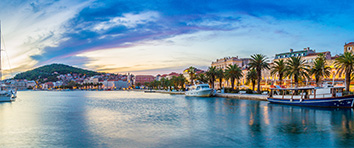 Cruising Croatia's Central Coast
16th July & 6th & 27th August 2018 - 7 Nights
There's a special place in central Dalmatia that's home to beautifully preserved medieval towns and little coves with some of the clearest waters in all of Europe.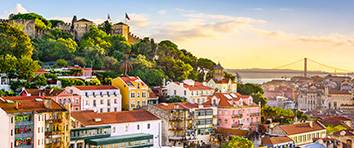 Cruising Spain, Portugal & Morocco
26 May 2018 - 7 Nights
The lands south of Portugal and Spain sail somewhere under the radar compared to their northern brothers, yet the area is home to some of the best sights that Iberia has to offer.