Homepage » Luxury Cruises | 2019 & 2020 Exclusive Luxury Cruise Deals
Luxury Cruises | 2019 & 2020 Exclusive Luxury Cruise Deals
Cruise in style with a luxury cruise deal from The Cruise Village. Luxury cruises from Regent Seven Seas, Seabourn, Crystal Cruises, Azamara Club Cruises, Oceania Cruises & Silversea.

Sign up to recieve our luxury e-mail offers
Every time we receive a great value luxury cruise deal we'll email it straight to your inbox!
Simply enter your email address here and click 'Subscribe'
When it comes to choosing a premium or luxury cruise, here at The Cruise Village we know that as standard you are expecting the very best service, the finest dining, top facilities and above all amazing itineraries. That's why when we create our exclusive luxury package deals we only work with carefully selected luxury cruise lines, Regent Seven Seas, Silversea, Crystal Cruises, Seabourn, Sea Dream Yacht Club & premium lines Azamara Club Cruises and Oceania Cruises. Below you will find our latest selection of luxury cruise offers.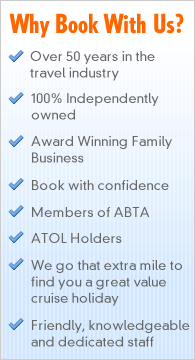 OTHER DESTINATIONS
OTHER CRUISES
• Luxury Cruises
LUXURY CRUISES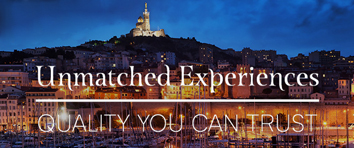 Azamara Club Cruises
Unmatched Experiences
More Inclusive
A luxury cruise with Azamara is like staying in a fine boutique hotel, only better. They've got a world full of destinations to inspire you, and prices to match!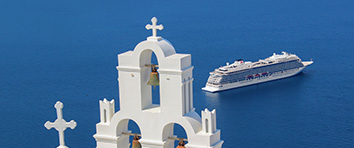 Viking Ocean Cruises
Great Savings
The Critic's Choice!
Experience the world differently : up close and in depth. Viking Ocean Cruises' small ship size gives you access to small ports that larger ships cannot reach, and allows you time to get to know your destination and its culture intimately, at a more relaxed pace.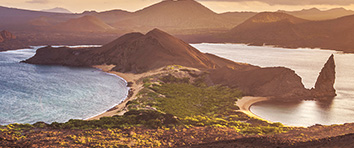 Celebrity Flora
Galapagos Cruises
Departing between May to December 2019
Celebrity Cruises have released details about their BRAND NEW ship, Celebrity Flora, built especially for cruising around the Galapagos Islands.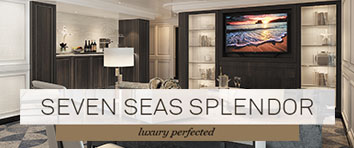 Regent Seven Seas Splendour
2020 Cruises
Arriving February 2020
Regent Seven Seas have released details about their BRAND NEW ship, Seven Seas Splendor, a work of art from bow to stern. No expense, no effort and no detail has been spared in her design.
Regent Seven Seas Cruises
AN UNRIVALLED EXPERIENCE™
SPECIAL OFFERS
Allow Regent Seven Seas Cruises to take care of every detail as they take you to over 450 destinations worldwide aboard their luxuriously appointed and perfectly sized ships with no more than 375 suites.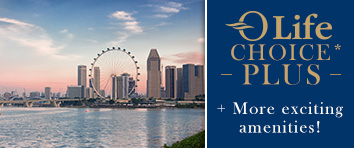 Oceania Cruises
OLife Choice Plus!
Best in class cuisine, destination oriented itineraries, and outstanding value. Oceania, along with their OLife Choice Plus promotion changes the game. Featuring Special Fares, FREE Unlimited Wifi & FREE Gratuities on selected voyages. PLUS MORE!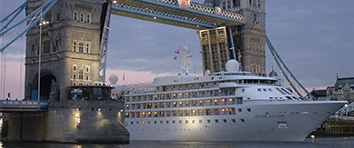 Silversea Cruises
2019 Mediterranean and Northern Europe
Offering a plethora of itineraries proving that Silversea luxury really can take you everywhere. Whether you dream of island hopping around Greece or witnessing the wild beauty and wildlife of Norway and the Scottish Isles, Silversea can take you there!