Homepage » Canary Islands & Mediterranean Exclusive Cruise Offers
Canary Islands & Mediterranean Exclusive Cruise Offers
Great value package cruise offers to the Canary Islands and the Mediterranean! Most deals include hotel stays in popular cities like Barcelona, Rome, Venice and Palma.

The Mediterranean has so many treasures to be discovered. Enclosed by three continents you will visit glamorous resorts, historic cities and idyllic islands whilst enjoying the warm Mediterranean temperatures. Visit the tree-lined Las Ramblas in Barcelona, the racy riviera resort of Monte Carlo, take in the Vatican City and the Coliseum in Rome, the picture perfect Mykonos with its whitewashed houses, visit one of the most important archaeological sites at Ephesus or discover the unique network of canals and bridges in the captivating city of Venice.
Choose to cruise to the Canary Island's and you have the perfect setting for winter sun! Not just in winter though, as it is a great destination for year-round sunshine. Beautiful ports await you in Gran Canaria, Tenerife or Lanzarote, to name a few.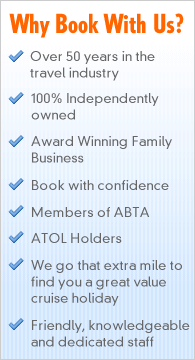 OTHER DESTINATIONS
• Mediterranean & Canaries Cruises
OTHER CRUISES
NON-CRUISE HOLIDAYS
DESTINATION: MEDITERRANEAN & CANARY ISLANDS

Venice, Rome & the Adriatic
Luxury Stay & Cruise
25 September 2018 - 14 Nights
Embark upon a luxurious sailing from the top of the Adriatic, visiting Croatia, Montenegro, Sicily and Naples. You'll even enjoy an overnight call to Valletta in Malta, and we've included a 2-night hotel stay in both Venice and Rome!
Fares from only
£1,565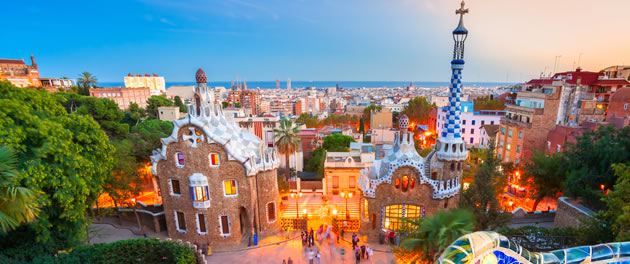 Barcelona & Norwegian Spirit
Premium All Inclusive Cruise
December 2017 - March 2018 :: 12 Nights
This incredible package includes a 2-night stay in the cosmopolitan city of Barcelona, take a stroll through bustling Las Ramblas or visit to fascinating Park Guell. Afterwards embark Norwegian Spirit for a fatastic Premium All Inclusive Canary Islands Cruise
Fares from
£1,099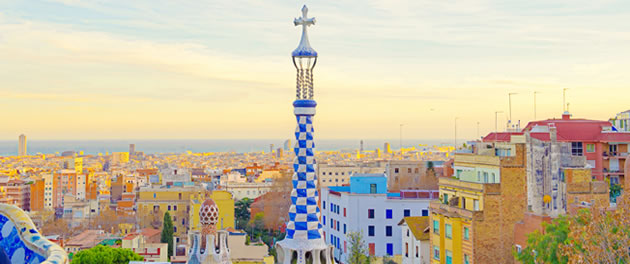 Barcelona & Epic Med Break
Norwegian Epic
20th April 2018 :: 5 Nights
Spend 2 nights in bustling Barcelona before embarking Norwegian Epic for a 3-night cruise sailing to Rome via Naples. Take advantage of the bevy of dining options aboard, incredible entertainment and Norwegian's Premium All Inclusive bars!
Fares from
£725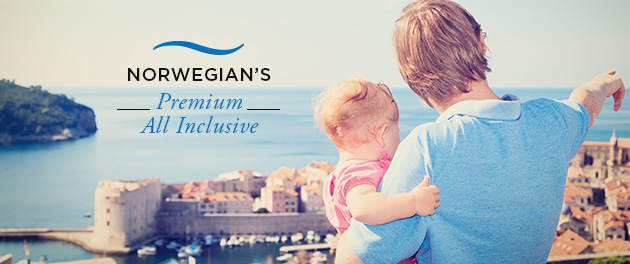 Adriatic & Greece Cruise
ALL INCLUSIVE Norwegian Star
Aug-Oct 2017 & Jun-Oct 2018:: 7 Nights
Get the best of the Summer on board Norwegian Star. During your 7-night cruise you'll be transported back in time at fascinating sites such as Athens and Olympia. Take in incredible views over the Bay of Kotor (it's worth the walk!), and discover Croatian... Find Out More...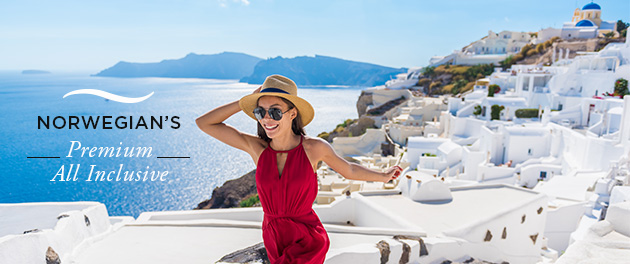 Greek Isles Cruise
ALL INCLUSIVE Norwegian Star
Aug-Oct 2017 & Jun-Oct 2018 :: 7 Nights
Get the best of the Eastern Mediterranean this Summer, with a fantastic cruise on board Norwegian Star. Cruising round-trip from Venice means that you start your holiday with an iconic view, and allows you to pack in not just the Greek Isles... Find Out More »