Home

»

Latest Offers
P&O Cruises | Latest Offers
With so many diverse islands, there is always something new to explore. Get to the heart of paradise pronto on a Caribbean fly-cruise with P&O Cruises.
We've got some great limited time reductions* available on Autumn 2018 sailings aboard stunning Britannia or Azura.
All P&O Cruises holidays include:
✓ Flights (if applicable)
✓ Full board World-class dining
✓ Children's clubs (if applicable)
✓ Dazzling evening entertainment
✓ Pools, gym, sauna and/or steam room

Grab a Caribbean deal today and save!
CALL TODAY TO BOOK ON:
0800 810 8481
P&O Cruises
Azura
19th Oct 2018 - 14 Nights
Caribbean Transatlantic
P&O Cruises
Azura
19th Oct 2018 - 15 Nights
Caribbean Transatlantic
P&O Cruises
Britannia
26th Oct 2018 - 14 Nights
Caribbean Transatlantic
P&O Cruises
Britannia
26th Oct 2018 - 15 Nights
Caribbean Transatlantic
P&O Cruises
Azura
2nd Nov 2018 - 14 Nights
Caribbean
P&O Cruises
Azura
3rd Nov 2018 - 14 Nights
Caribbean
P&O Cruises
Britannia
9th Nov 2018 - 14 Nights
Caribbean
P&O Cruises
Britannia
10th Nov 2018 - 14 Nights
Caribbean
P&O Cruises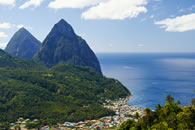 Azura
16th Nov 2018 - 14 Nights
Caribbean
P&O Cruises
Azura
17th Nov 2018 - 14 Nights
Caribbean
P&O Cruises
Britannia
17th Nov 2018 - 14 Nights
Caribbean
P&O Cruises
Britannia
23rd Nov 2018 - 14 Nights
Caribbean
P&O Cruises
Britannia
24th Nov 2018 - 14 Nights
Caribbean
P&O Cruises
Azura
30th Nov 2018 - 14 Nights
Caribbean
P&O Cruises
Azura
1st Dec 2018 - 14 Nights
Caribbean
P&O Cruises
Britannia
1st Dec 2018 - 14 Nights
Caribbean
P&O Cruises
Britannia
7th Dec 2018 - 14 Nights
Caribbean
T&C's: Prices shown are subject to availability based upon 2 adults sharing the lowest available grade within the stateroom type specified and include Taxes, Fees and Port Expenses. Offers are subject to change, and can be withdrawn at any time without notice. Offers are not combinable with any other discount or promotional offer. *Reductions are based on today's fares compared to fares seen 11 February 2018, and may only be available on specific stateroom grades. ^Based on PF grade, Azura 19 October 2018 14-night departure. E&OE