Homepage » Princess Cruises :: All Inclusive Caribbean Cruising
Princess Cruises - All Inclusive Caribbean Cruising
Book by 31 July 2019 for FREE Premium Beverage Package & up to $1000 onboard spending money per stateroom!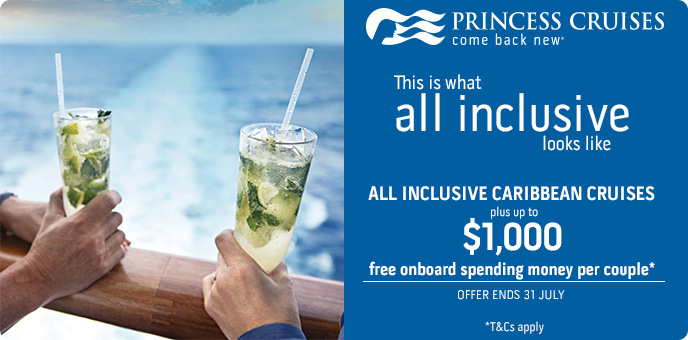 This is what all inclusive looks like
If you're looking to set sail in the Caribbean from this winter, right through to Spring 2021, then there's never been a better time to book than right now!
There's no better way to truly experience the laid-back Caribbean than with Princess. Their award-winning shore excursions and immersive Rhythm of the Caribbean program brings the colours of the islands to life. And with a wide variety of itineraries, they make enjoying multiple world-class beaches on one cruise possible. With well over 200 incredible itineraries included within this promotion, you could be enjoying a tropical sunset with a cocktail in hand for less than you thought. Choose from island adventures onboard Caribbean Princess, Crown Princess, Regal Princess, Island Princess, or even brand new ships Enchanted Princess and Sky Princess!

Book your all-inclusive Caribbean cruise today.
As well as the delectable food, look forward to enjoying all-inclusive delightful drinks throughout your cruise with the added convenience of knowing everything has been taken care of. So all you have to do is lay back and enjoy the journey as Princess take you on what is sure to be your most incredible Caribbean adventure yet.
What's more is you will also receive up to $1,000 free onboard spending money per couple* to use on adding those extra touches, to make your cruise even more memorable. Put it towards escaping on an enriching shore excursion that will show you more of your incredible ports of call. Or maybe your idea of escaping is to simply do nothing at all? With the relaxing Lotus Spa and the adults' only retreat, The Sanctuary, you could put your free onboard spending money towards sensational treatments.
Book your Caribbean cruise with Princess Cruises by 31st July and delight in knowing that every aspect of your holiday has been taken care of.
Fares shown on this website include all promotional discount.
CALL TODAY TO BOOK ON:
0800 810 8481
Princess Cruises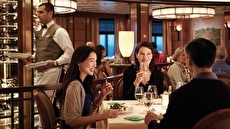 Regal Princess
1st Dec 2019 - 7 Nights
Western Caribbean
Book by 31st July and receive a Premium Beverage Package & up to $1,000 onboard spend per couple!*
Princess Cruises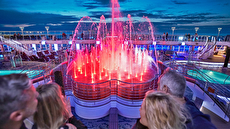 Regal Princess
8th Dec 2019 - 7 Nights
Eastern Caribbean
Book by 31st July and receive a Premium Beverage Package & up to $1,000 onboard spend per couple!*
Princess Cruises
Regal Princess
15th Dec 2019 - 14 Nights
Caribbean East/West Adventurer
Book by 31st July and receive a Premium Beverage Package & up to $1,000 onboard spend per couple!*
Princess Cruises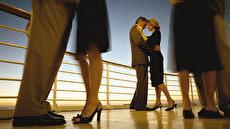 Caribbean Princess
20th Dec 2019 - 14 Nights
Circle Caribbean
Book by 31st July and receive a Premium Beverage Package & up to $1,000 onboard spend per couple!*
Princess Cruises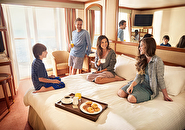 Sky Princess
21st Dec 2019 - 7 Nights
Round-trip Fort Lauderdale
Book by 31st July and receive a Premium Beverage Package & up to $1,000 onboard spend per couple!*
Princess Cruises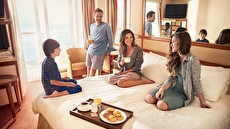 Crown Princess
6th Jan 2020 - 10 Nights
Southern Caribbean Voyager
Book by 31st July and receive a Premium Beverage Package & up to $1,000 onboard spend per couple!*
Princess Cruises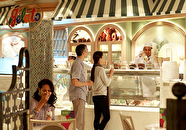 Sky Princess
11th Jan 2020 - 7 Nights
Round-trip Fort Lauderdale
Book by 31st July and receive a Premium Beverage Package & up to $1,000 onboard spend per couple!*
Princess Cruises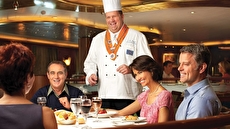 Crown Princess
16th Jan 2020 - 10 Nights
Southern Caribbean Medley
Book by 31st July and receive a Premium Beverage Package & up to $1,000 onboard spend per couple!*
Princess Cruises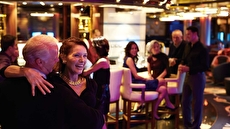 Regal Princess
19th Jan 2020 - 7 Nights
Eastern Caribbean
Book by 31st July and receive a Premium Beverage Package & up to $1,000 onboard spend per couple!*
Princess Cruises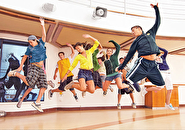 Sky Princess
1st Feb 2020 - 7 Nights
Round-trip Fort Lauderdale
Book by 31st July and receive a Premium Beverage Package & up to $1,000 onboard spend per couple!*
Princess Cruises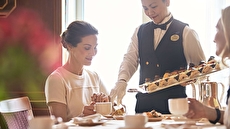 Caribbean Princess
2nd Feb 2020 - 14 Nights
Circle Caribbean
Book by 31st July and receive a Premium Beverage Package & up to $1,000 onboard spend per couple!*
Princess Cruises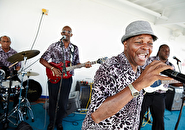 Sky Princess
29th Feb 2020 - 14 Nights
Caribbean East/West Adventurer
Book by 31st July and receive a Premium Beverage Package & up to $1,000 onboard spend per couple!*
Princess Cruises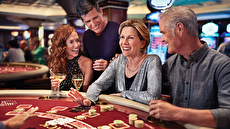 Regal Princess
1st Mar 2020 - 7 Nights
Eastern Caribbean
Book by 31st July and receive a Premium Beverage Package & up to $1,000 onboard spend per couple!*
Princess Cruises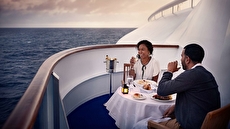 Regal Princess
8th Mar 2020 - 14 Nights
Caribbean East/West Adventurer
Book by 31st July and receive a Premium Beverage Package & up to $1,000 onboard spend per couple!*
Princess Cruises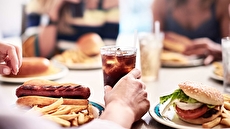 Regal Princess
15th Mar 2020 - 7 Nights
Eastern Caribbean
Book by 31st July and receive a Premium Beverage Package & up to $1,000 onboard spend per couple!*
Princess Cruises
Caribbean Princess
4th Apr 2020 - 14 Nights
Circle Caribbean
Book by 31st July and receive a Premium Beverage Package & up to $1,000 onboard spend per couple!*
Princess Cruises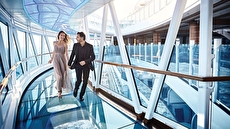 Regal Princess
12th Apr 2020 - 7 Nights
Eastern Caribbean
Book by 31st July and receive a Premium Beverage Package & up to $1,000 onboard spend per couple!*
Princess Cruises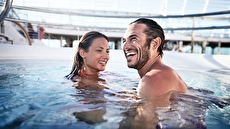 Caribbean Princess
16th May 2020 - 7 Nights
Eastern Caribbean - Roundtrip Ft. Lauderdale
Book by 31st July and receive a Premium Beverage Package & up to $1,000 onboard spend per couple!*
Princess Cruises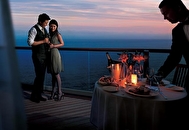 Sky Princess
5th Nov 2020 - 10 Nights
Caribbean Islander
Book by 31st July and receive a Premium Beverage Package & up to $1,000 onboard spend per couple!*
Princess Cruises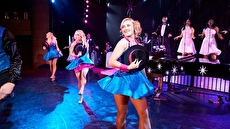 Caribbean Princess
8th Nov 2020 - 7 Nights
Eastern Caribbean - Roundtrip Ft. Lauderdale
Book by 31st July and receive a Premium Beverage Package & up to $1,000 onboard spend per couple!*
Princess Cruises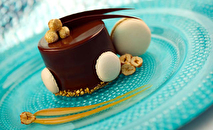 Sky Princess
25th Nov 2020 - 5 Nights
Western Caribbean Getaway
Book by 31st July and receive a Premium Beverage Package & up to $1,000 onboard spend per couple!*
Princess Cruises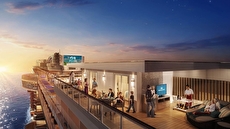 Enchanted Princess
28th Nov 2020 - 7 Nights
Eastern Caribbean
Book by 31st July and receive a Premium Beverage Package & up to $1,000 onboard spend per couple!*
Princess Cruises
Enchanted Princess
19th Dec 2020 - 14 Nights
Caribbean East/West Adventurer
Book by 31st July and receive a Premium Beverage Package & up to $1,000 onboard spend per couple!*
Princess Cruises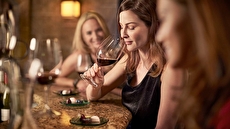 Caribbean Princess
20th Dec 2020 - 14 Nights
Caribbean East/West Adventurer
Book by 31st July and receive a Premium Beverage Package & up to $1,000 onboard spend per couple!*
Princess Cruises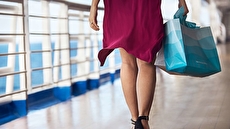 Island Princess
20th Dec 2020 - 14 Nights
Circle Caribbean
Book by 31st July and receive a Premium Beverage Package & up to $1,000 onboard spend per couple!*
Princess Cruises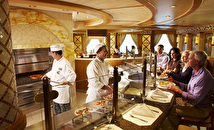 Sky Princess
20th Dec 2020 - 8 Nights
Eastern Caribbean Explorer
Book by 31st July and receive a Premium Beverage Package & up to $1,000 onboard spend per couple!*
Princess Cruises
Enchanted Princess
2nd Jan 2021 - 14 Nights
Caribbean East/West Adventurer
Book by 31st July and receive a Premium Beverage Package & up to $1,000 onboard spend per couple!*
Princess Cruises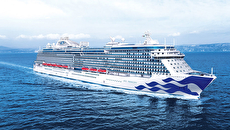 Sky Princess
5th Jan 2021 - 10 Nights
Southern Caribbean Voyager
Book by 31st July and receive a Premium Beverage Package & up to $1,000 onboard spend per couple!*
Princess Cruises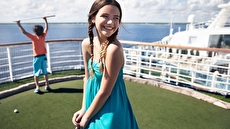 Caribbean Princess
17th Jan 2021 - 7 Nights
Eastern Caribbean - Roundtrip Ft. Lauderdale
Book by 31st July and receive a Premium Beverage Package & up to $1,000 onboard spend per couple!*
Princess Cruises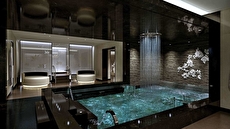 Enchanted Princess
23rd Jan 2021 - 7 Nights
Eastern Caribbean
Book by 31st July and receive a Premium Beverage Package & up to $1,000 onboard spend per couple!*
Princess Cruises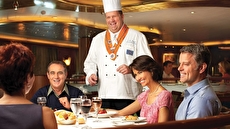 Crown Princess
1st Feb 2021 - 10 Nights
Panama Canal with Costa Rica & Caribbean
Book by 31st July and receive a Premium Beverage Package & up to $1,000 onboard spend per couple!*
Princess Cruises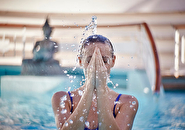 Sky Princess
28th Feb 2021 - 10 Nights
Southern Caribbean Medley
Book by 31st July and receive a Premium Beverage Package & up to $1,000 onboard spend per couple!*
Princess Cruises
Enchanted Princess
20th Mar 2021 - 14 Nights
Caribbean East/West Adventurer
Book by 31st July and receive a Premium Beverage Package & up to $1,000 onboard spend per couple!*
Princess Cruises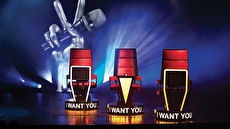 Crown Princess
27th Mar 2021 - 14 Nights
Circle Caribbean
Book by 31st July and receive a Premium Beverage Package & up to $1,000 onboard spend per couple!*