Home

»

Royal Caribbean - Up to £1000 off
Royal Caribbean
Get up to £1,000 off your cruise fare on selected 2020 sailings.
Get in early and get up to £1,000 off your cruise fare on selected 2020 sailings.

From awe-inspiring architecture in Europe, to taste bud tantalising cuisine in Asia. Or heat things up in the Caribbean. Hop from one tropical bay to the next, with a whole load of thrills and chills along the way. Let Royal Caribbean show you the best the world has to offer.

Don't hang about, offer ends 1st July.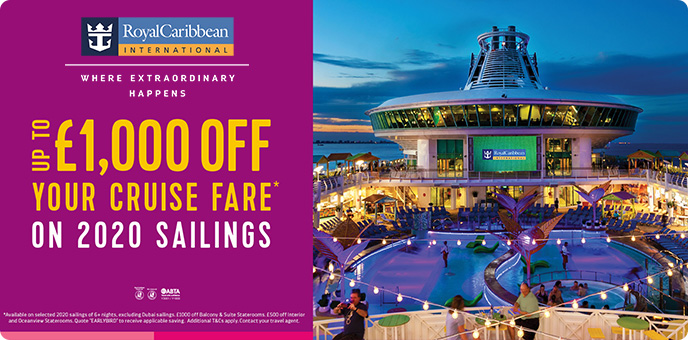 LAST MINUTE HOLIDAYS
Whether you want to enjoy island-hopping through the Caribbean or spend the week adventuring through the Med, Royal Caribbean have got you covered. You can even get a culture-packed taste of Greece, Italy and Spain or take a spin around the Adriatic Sea. Whether you want to party in Portugal, celebrate in California or dance in Denmark, Royal Caribbean's last minute deals are unmissable.
UPGRADE YOUR STAYCATION
Why settle for cloudy skies this summer when you can upgrade your staycation to a sun-soaked, action-packed, European culture-trip of a lifetime? The best part? It's all just a drive away. Drive to Southampton and set sail for Europe for 7 nights from £499pp. Go on, swap muddy boots for scuba suits.
Terms & conditions apply.
Take a look through just a few of the applicable Royal Caribbean sailings on offer below, there are some incredible deals to be found!
All promotional savings are all included in the fares displayed on this website. Enhanced promotions are not applicable to guarantee grades of cabin: Z, ZI, Y, YO, XN, X, XB, WS & W; unless stated otherwise.
CALL TODAY TO BOOK ON:
0800 810 8481
Royal Caribbean International
Voyager of the Seas
31st Jul 2019 - 9 Nights
Best Of Japan
Royal Caribbean International
Jewel of the Seas
25th Aug 2019 - 7 Nights
Western Mediterranean
Royal Caribbean International
Liberty of the Seas
1st Sep 2019 - 7 Nights
Western Caribbean
Royal Caribbean International
Oasis of the Seas
8th Sep 2019 - 7 Nights
Western Mediterranean
Royal Caribbean International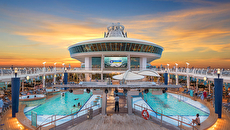 Explorer of the Seas
13th Sep 2019 - 8 Nights
Norwegian Fjords
Royal Caribbean International
Independence of the Seas
14th Sep 2019 - 12 Nights
Canaries Adventure
Royal Caribbean International
Freedom of the Seas
29th Sep 2019 - 7 Nights
Southern Caribbean
Royal Caribbean International
Explorer of the Seas
5th Oct 2019 - 6 Nights
France & Spain
Royal Caribbean International
Independence of the Seas
8th Oct 2019 - 11 Nights
Canaries Adventure
Royal Caribbean International
Brilliance of the Seas
13th Oct 2019 - 7 Nights
Mediterranean
Royal Caribbean International
Freedom of the Seas
13th Oct 2019 - 7 Nights
Southern Caribbean
Royal Caribbean International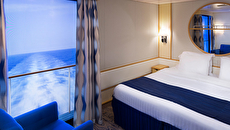 Explorer of the Seas
18th Oct 2019 - 7 Nights
Dutch & French Adventure
Royal Caribbean International

Rhapsody of the Seas
19th Oct 2019 - 7 Nights
Croatia & Italy
Royal Caribbean International
Independence of the Seas
19th Oct 2019 - 7 Nights
France, Spain & Portugal
Royal Caribbean International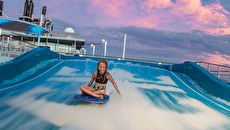 Explorer of the Seas
25th Oct 2019 - 11 Nights
Sunshine in the Canaries
Royal Caribbean International
Allure of the Seas
27th Oct 2019 - 7 Nights
Western Caribbean
Royal Caribbean International
Jewel of the Seas
30th Nov 2019 - 16 Nights
Suez Canal
Royal Caribbean International
Brilliance of the Seas
7th Dec 2019 - 7 Nights
Western Caribbean
Royal Caribbean International
Liberty of the Seas
15th Dec 2019 - 7 Nights
Western Caribbean
Royal Caribbean International
Jewel of the Seas
16th Dec 2019 - 7 Nights
Oman & United Arab Emirates
Royal Caribbean International
Adventure of the Seas
12th Jan 2020 - 6 Nights
Western Caribbean
Royal Caribbean International
Jewel of the Seas
13th Jan 2020 - 7 Nights
Oman & United Arab Emirates
Royal Caribbean International
Vision of the Seas
25th Jan 2020 - 7 Nights
Southern Caribbean
Royal Caribbean International
Rhapsody of the Seas
1st Feb 2020 - 7 Nights
Western Caribbean
Royal Caribbean International
Jewel of the Seas
19th Apr 2020 - 7 Nights
Italy, France & Spain
Royal Caribbean International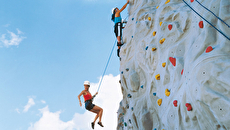 Explorer of the Seas
7th May 2020 - 10 Nights
Greek Isles
Royal Caribbean International
Anthem of the Seas
15th May 2020 - 8 Nights
Spain & Portugal
Royal Caribbean International
Anthem of the Seas
23rd May 2020 - 6 Nights
France & Spain
Royal Caribbean International
Rhapsody of the Seas
11th Jul 2020 - 6 Nights
Greece & Croatia
Royal Caribbean International
Anthem of the Seas
11th Jul 2020 - 8 Nights
France & Spain
Royal Caribbean International
Explorer of the Seas
20th Jul 2020 - 6 Nights
Western Mediterranean
Royal Caribbean International
Anthem of the Seas
30th Aug 2020 - 7 Nights
France & Spain
Royal Caribbean International
Vision of the Seas
18th Sep 2020 - 9 Nights
Fall Foilage Northbound
Royal Caribbean International
Rhapsody of the Seas
24th Oct 2020 - 7 Nights
Greece & Croatia
Royal Caribbean International
Rhapsody of the Seas
31st Oct 2020 - 7 Nights
Adriatic & Italy
Royal Caribbean International
Voyager of the Seas
24th Nov 2020 - 10 Nights
South Pacific
Royal Caribbean International
Oasis of the Seas
6th Dec 2020 - 7 Nights
Western Caribbean
Royal Caribbean International
Oasis of the Seas
13th Dec 2020 - 7 Nights
Eastern Caribbean & Perfect Day
T&C's: The promotion is applicable to new bookings made between Monday 3rd June and Monday 1st July 2019 on selected sailings of 6 nights or more departing between 1st January 2020 and 31st December 2020. Guarantee stateroom bookings in ZI, YO, XB, XN, & WS categories are included from this promotion. This promotion excludes Dubai sailings and Dubai repositioning sailings.

$1000 saving per stateroom Eligible bookings of:
(i) Balcony staterooms & Suites will receive a saving of £1,000 per stateroom
(ii) Interior and ocean view staterooms will receive a saving of £500 per stateroom
Saving will be applied by entering the promotional code: EARLYBIRD in the promotional code box during the booking process or by quoting the promotion code to your travel agent / call centre agent.
General
The promotion is not combinable with Travel Agent Rates, Cruise and Stay Packages, Interline Rates, Net Tour Op Rates, Gross Tour Op Rates, Friends & Family, Interline (unless otherwise stated) or any form of Non-Revenue price programs such as, but not limited to Seminars at Sea, Perishable Inventory & Complimentary prize winner staterooms.
This promotion is only combinable, with Crown & Anchor Discounts, Tescos Clubcard bookings, the benefits offered by booking onboard via our Future Cruise Consultants (Reserved or Open Bookings) and Future Cruise Certificates only and is not combinable with any other offer.
Code is only valid for new bookings and can only be redeemed once.
The promotional code is not transferable.
Code must be redeemed by 11.59pm on Monday 1 July 2019 at the time of booking.
Options will not be permitted to be held during the Promotion Period.
Bookings that are created within the stated campaign period but that subsequently move to either a lower price program and/or non-applicable ship & sailing date will not retain the benefits of this promotion.
Bookings created prior to this promotion that wish to access the new benefits of this offer will have to cancel existing booking and make a new booking. Bookings that are cancelled shall be subject to prevailing cancellation charges.
Promoter's standard booking terms and conditions will apply, and are available to view at http://www.royalcaribbean.co.uk/terms-and-conditions. For general booking terms and conditions, guarantee exclusions, cancellation charges & other information and full terms and conditions please refer to the Royal Caribbean 2019-20 second edition brochure, contact your travel agent or visit www.royalcaribbean.co.uk.
Promoter reserves the right to cancel, suspend and/or modify this promotion, or any part of it, if any fraud, technical failures, a change in applicable law or any other factor beyond Promoter's reasonable control impairs the integrity or proper functioning of this promotion, as determined by Promoter in its sole discretion. All fares shown on this website are per person, based on two adults sharing, and include all promotional discount (total fare for two, divided by two is shown). Promotional details, fares and itineraries were correct at time of publish and may be changed/withdrawn at any time. E&OE