Home »
Saga Cruises - Spirit of Discovery
Spirit of Discovery - Europe, Caribbean & North America 2019
Saga's brand new ship in on sale now!
BE THE FIRST TO BOOK A SPIRIT OF DISCOVERY 2019 SAILING!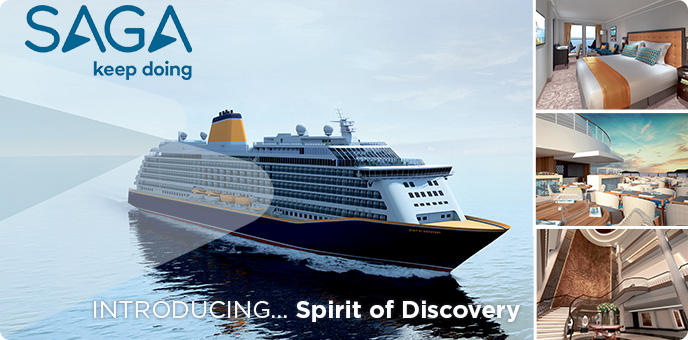 Launching in Summer 2019, Saga have now revealed more amazing new details regarding their brand new ship, Spirit of Discovery!

The luxurious, splendid design indicates and new age for Saga Cruising, and will present the chance to experience a lot more!


It's time to choose your place aboard Spirit of Discovery!
From the array of world-class restaurants, exciting new entertainment spaces, and of course a beautiful balcony cabin for every guest, Spirit of discovery is really going to be something quite special...
From bow to stern, every aspect of Saga Cruising's luxury ship has been designed to surprise and amaze. Featuring design cues from some of the world's finest hotels, she will be spacious and contemporary, and packed with places to relax, get active, play and indulge. It's going to be a distinctly British cruise experience – there's simply not going to be another ship like her!

East To West

Here your taste buds will be tantalised by the flavours of the Orient, thanks to an array of authentic dishes and a frequently changing menu... Just like the original East to West restaurant on Saga Sapphire, we expect this venue to be extremely popular, with an exclusive, dinner-only service every evening.

Atrium

The feeling of luxury will begin the moment you step on board – here in the quadruple-height atrium. You'll be in the very heart of Spirit of Discovery, able to access her facilities with ease. It offers just a glimpse of the surroundings you can expect as you start to explore…

The Living Room

The 'hub' of Spirit of Discovery will be the bright and inviting Living Room. Here you'll be able to meet friends, grab a coffee or relax with an after-dinner cocktail. Open day and night, serving gelato, fresh pastries and homemade cakes. In the evening, it will become a sociable champagne bar, open until late.

The Spa

It's going to be the perfect place to pamper yourself, relax and re-energise. What better way to unwind after a busy day ashore…

After you've stepped inside, an inviting hydrotherapy pool will be located beside a steam room, and five private areas for hot stone massages and an array of indulgent treatments. There will even be an infrared sauna designed to boost your immune system. The ship will also feature a cutting-edge gym, Pilates, yoga, tai chi classes, one-to-one sessions with fully-trained fitness experts, and healthy menu options available at every mealtime.

The Library

With the feel of a cosy coffee shop, The Library will have an extensive selection of fiction and
reference books.

So it'll be perfect for researching your next port-of-call, surfing the web, and catching up with your family and friends back home via email and Facebook.

Better still, the open kitchen area means you can help yourself to a complimentary tea, coffee and slice of homemade cake, while relaxing with some 'me' time.
Like everything on this ship, it's entirely up to you how you'll spend your time.

The Playhouse

Spirit of Discovery's surprises continue in another exciting first for Saga – the ship's very own theatre.

After a pre-show cocktail in the neighbouring foyer bar, you'll enter this sumptuous auditorium. Raked seating for over 400 guests will mean you'll enjoy the best seat in the house wherever you sit.

Each evening in here you can look forward to a colourful new show from the ship's very own theatre company, live music, guest entertainers, cinema screenings and so much more, thanks to an exclusive entertainment programme.

South Cape Bar

In another tribute to our cruising heritage, the ship's main bar has been named after the same space on Saga Ruby, though styled like a high-end hotel bar. With a relaxed, friendly ambience, the South Cape Bar is going to be the perfect place to meet up with friends, relax with a glass of wine, craft beer or cocktail, and to unwind after a busy day in port exploring another amazing destination.

Coast To Coast

In a first for Saga, Spirit of Discovery will also have her very own seafood restaurant, serving British and locally-sourced fish, shellfish and other fruits de mer. Offering a modern seafood dining experience every evening on board, Coast to Coast will focus on minimalistic cooking that allows the food to speak for itself.



The Outside Verandah

The outside area of the Verandah and Grill will have the same menu choices and high levels of service, but with the added benefit of dining alfresco in the sunshine. Covered areas will provide welcome shade should you want it when sailing in warmer regions, such as the Mediterranean.



See below for Spirit of Discovery's 2019 sailings
Saga Group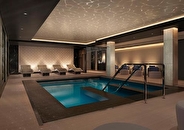 Spirit of Discovery
10th Jul 2019 - 13 Nights
A British First
Saga Group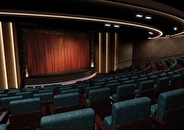 Spirit of Discovery
3rd Aug 2019 - 14 Nights
Gourmet Spain
Saga Group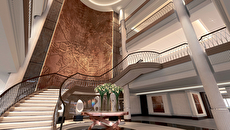 Spirit of Discovery
17th Aug 2019 - 15 Nights
Natural Scandinavia
Saga Group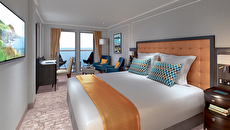 Spirit of Discovery
5th Sep 2019 - 7 Nights
Fjord Adventurer
Saga Group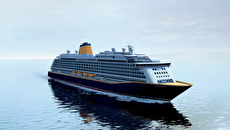 Spirit of Discovery
12th Sep 2019 - 14 Nights
Myths and Legends of Baltic
Saga Group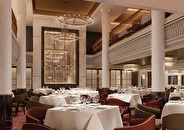 Spirit of Discovery
26th Sep 2019 - 7 Nights
Norway Rocks
Saga Group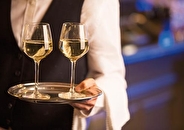 Spirit of Discovery
7th Oct 2019 - 10 Nights
French and Spanish Flavours
Saga Group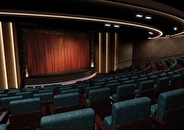 Spirit of Discovery
17th Oct 2019 - 18 Nights
The Chic Mediterranean
Saga Group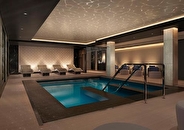 Spirit of Discovery
4th Nov 2019 - 14 Nights
Iberian Discovery
Saga Group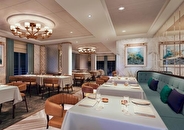 Spirit of Discovery
18th Nov 2019 - 16 Nights
Roman Italy Sardinia
Saga Group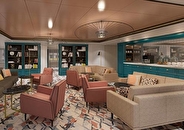 Spirit of Discovery
5th Dec 2019 - 35 Nights
Fairytale of New York
Saga Group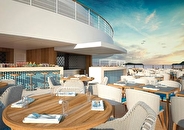 Spirit of Discovery
9th Jan 2020 - 13 Nights
Pure Canaries
Saga Group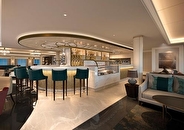 Spirit of Discovery
22nd Jan 2020 - 21 Nights
An Italian Premiere
Saga Group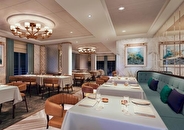 Spirit of Discovery
16th Feb 2020 - 15 Nights
Norways Night Skies
T&C's: PLEASE NOTE: All illustrations contained within are artist's impressions of how we imagine the ship will look upon completion. Plans and decor are all subject to change. All designs © Saga plc 2017
E&OE
We no longer charge card fees. We only charge a one-off small £20 booking fee. That's it - nothing more and no add ons when you pay the balance.