Home

»

Celebrity Cruises
Celebrity Cruises - Complimentary Drinks, Gratuities & more!
Throughout your holiday, you'll be wrapped in award-winning modern luxury - Celebrity Cruises® signature blend of forward-thinking design, luxurious accommodation, delectable cuisine and intuitive service.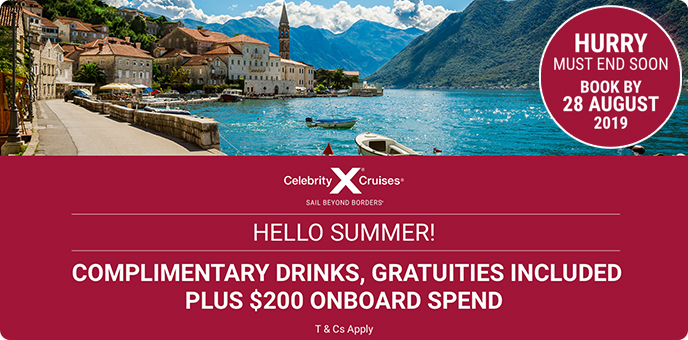 HELLO SUMMER!
Looking for a luxurious holiday where you'll want for nothing while exploring the world's most desirable destinations? On an innovative and award-winning fleet that now includes the game-changing new Celebrity Edge®? You can have it all and much more besides with Celebrity Cruises® summertime promotion!

Book an eligible Ocean View stateroom or above by 28 August 2019 on select Worldwide sailings departing through to May 2021, and you'll enjoy:
☆ A complimentary Classic Drinks Package for two (worth over £750 per person)* ☆
☆ Gratuities included* ☆
☆ $200 onboard spending money per stateroom included* ☆
☆ Plus, 50% off the cruise fare for 3rd/4th guests in the same stateroom or suite* ☆

BOOK TODAY FOR SUMMERTIME SAVINGS.
See full terms & conditions for details.
Promotion is not applicable to Interior or guarantee (Z, Y, X, XC, XA & W) staterooms.
Check out our selection of fantastic value Celebrity Cruises below and click on the "View Details" button to find out more. If you can't see a cruise that's for your then why not give our team of Cruise Specialists a call, who will help you discover a sailing that ticks all your boxes.
CALL TODAY TO BOOK ON:
0800 810 8481
Celebrity Cruises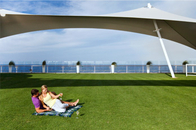 Celebrity Eclipse
1st Sep 2019 - 7 Nights
Alaska Hubbard Glacier
Book an eligible stateroom by 28 Aug for FREE Classic Drinks for two and gratuities! T&Cs apply
Celebrity Cruises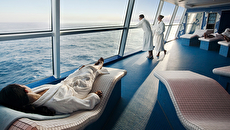 Celebrity Reflection
6th Sep 2019 - 12 Nights
Iberian Peninsula
Book an eligible stateroom by 28 Aug for FREE Classic Drinks for two and gratuities! T&Cs apply
Celebrity Cruises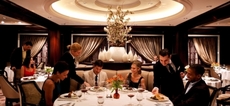 Celebrity Silhouette
8th Sep 2019 - 14 Nights
Western Mediterranean
Book an eligible stateroom by 28 Aug for FREE Classic Drinks for two and gratuities! T&Cs apply
Celebrity Cruises
Celebrity Equinox
13th Sep 2019 - 10 Nights
Southern Caribbean
Book an eligible stateroom by 28 Aug for FREE Classic Drinks for two and gratuities! T&Cs apply
Celebrity Cruises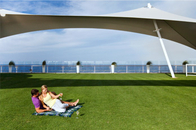 Celebrity Eclipse
15th Sep 2019 - 7 Nights
Alaska Hubbard Glacier
Book an eligible stateroom by 28 Aug for FREE Classic Drinks for two and gratuities! T&Cs apply
Celebrity Cruises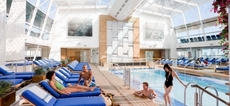 Celebrity Silhouette
22nd Sep 2019 - 11 Nights
Canaries and Azores
Book an eligible stateroom by 28 Aug for FREE Classic Drinks for two and gratuities! T&Cs apply
Celebrity Cruises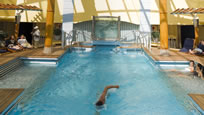 Celebrity Constellation
22nd Sep 2019 - 9 Nights
Spain,France & Italy
Book an eligible stateroom by 28 Aug for FREE Classic Drinks for two and gratuities! T&Cs apply
Celebrity Cruises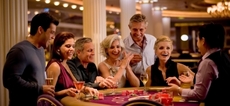 Celebrity Silhouette
3rd Oct 2019 - 10 Nights
Canary Islands
Book an eligible stateroom by 28 Aug for FREE Classic Drinks for two and gratuities! T&Cs apply
Celebrity Cruises
Celebrity Reflection
12th Oct 2019 - 12 Nights
Western Mediterranean
Book an eligible stateroom by 28 Aug for FREE Classic Drinks for two and gratuities! T&Cs apply
Celebrity Cruises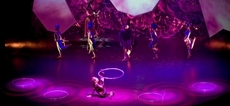 Celebrity Silhouette
13th Oct 2019 - 11 Nights
Canaries and Azores
Book an eligible stateroom by 28 Aug for FREE Classic Drinks for two and gratuities! T&Cs apply
Celebrity Cruises
Celebrity Constellation
20th Oct 2019 - 10 Nights
French Riviera & Mediterranean
Book an eligible stateroom by 28 Aug for FREE Classic Drinks for two and gratuities! T&Cs apply
Celebrity Cruises
Celebrity Silhouette
24th Oct 2019 - 15 Nights
Boston Bermuda Broadway
Book an eligible stateroom by 28 Aug for FREE Classic Drinks for two and gratuities! T&Cs apply
Celebrity Cruises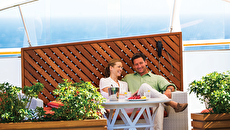 Celebrity Reflection
28th Oct 2019 - 8 Nights
Iberian Peninsula
Book an eligible stateroom by 28 Aug for FREE Classic Drinks for two and gratuities! T&Cs apply
Celebrity Cruises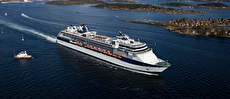 Celebrity Constellation
30th Oct 2019 - 9 Nights
French Riviera & Dalmatian Coast
Book an eligible stateroom by 28 Aug for FREE Classic Drinks for two and gratuities! T&Cs apply
Celebrity Cruises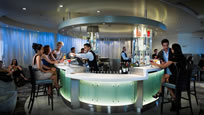 Celebrity Constellation
3rd Dec 2019 - 15 Nights
Best Of India & South East Asia
Book an eligible stateroom by 28 Aug for FREE Classic Drinks for two and gratuities! T&Cs apply
Celebrity Cruises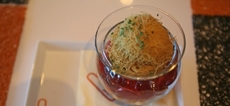 Celebrity Eclipse
21st Dec 2019 - 15 Nights
South America
Book an eligible stateroom by 28 Aug for FREE Classic Drinks for two and gratuities! T&Cs apply
Celebrity Cruises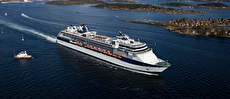 Celebrity Constellation
2nd Jan 2020 - 15 Nights
Best Of India & South East Asia
Book an eligible stateroom by 28 Aug for FREE Classic Drinks for two and gratuities! T&Cs apply
Celebrity Cruises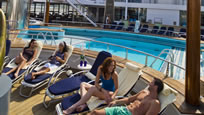 Celebrity Constellation
16th Feb 2020 - 15 Nights
Best Of India & South East Asia
Book an eligible stateroom by 28 Aug for FREE Classic Drinks for two and gratuities! T&Cs apply
Celebrity Cruises
Celebrity Apex
3rd May 2020 - 7 Nights
Norwegian Fjords
Book an eligible stateroom by 28 Aug for FREE Classic Drinks for two and gratuities! T&Cs apply
Celebrity Cruises
Celebrity Silhouette
28th Sep 2020 - 11 Nights
Spain, Portugal & Canary Islands
Book an eligible stateroom by 28 Aug for FREE Classic Drinks for two and gratuities! T&Cs apply
Celebrity Cruises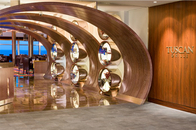 Celebrity Eclipse
24th Nov 2020 - 14 Nights
Australia's Great Barrier Reef
Book an eligible stateroom by 28 Aug for FREE Classic Drinks for two and gratuities! T&Cs apply
Celebrity Cruises
Celebrity Solstice
15th Apr 2021 - 19 Nights
Tahiti, Bora Bora & Hawaii
Book an eligible stateroom by 28 Aug for FREE Classic Drinks for two and gratuities! T&Cs apply
T&C's: All advertised prices are in GBP, are per person and based on two people sharing the same eligible stateroom. Single price supplement applies. Prices are subject to change during the promotion.
1. This promotion applies to new bookings of an eligible Oceanview Stateroom and above (Guarantee Staterooms bookings in classes Z, Y, X, XC, XA and W are excluded) on selected sailings of 4 nights or greater departing between 05 July 2019 and 03 May 2021 ("Eligible Bookings") and booked between 03 July 2019 and 28 August 2019 ("Promotion Period"). 2. Eligible Bookings receive the following benefits: (i) The first two adult guests named in an Eligible Booking will each receive a free Classic Drinks Package, Prepaid Gratuities and an onboard credit ('OBC') of $100 per person. (ii) Third, fourth and fifth guests named on an Eligible Booking and occupying the same stateroom in the Eligible Booking will each receive a saving of 50% from their applicable cruise fare. The cruise fare refers to the applicable Cruise Fare including Taxes & Fees only. Other add-ons including, but not limited to, Air fares, Hotels and Transfers (if any) are not included, and will not be reduced as part of the Promotion. For the 50% discount to apply, there must be at least three persons sharing the same stateroom in the Eligible Booking. 3. The Classic Drinks Package is available for selected drinks only, does not include room service, in-stateroom purchases, mini bar items or souvenir glasses. Where the eligible guest in a stateroom is less than 18 years of age on the initial sailing date (21 years of age for North America departures), a Classic Non-alcoholic drinks package will be provided to this guest instead. Please drink responsibly.
The Classic Drinks Package includes selected individual beverage items up to $9 (retail value) available on board, this is inclusive of cocktails, spirits, wines, beer, sodas, bottled water, juices, mocktails, premium coffee, premium tea and more. Bottles of wine are not included.
Please visit www.celebritycruises.co.uk/onboard/food-and-drink/classic-drinks-package for further information on available beverages and full restrictions.
The minimum drinking age for purchasing or consuming alcoholic beverages on Celebrity ships sailing from North America and Canada is 21 years at the time of sailing, and elsewhere is 18 years to comply with applicable laws.
Valid passenger date of birth information must be provided at the time of booking before a drinks package will be applied. This is a legal requirement and we reserve the right to withdraw the package if guests do not meet the qualifying criteria.
4. Promotion benefits will be added to Eligible Bookings within 30 days of sailing and are non-transferrable or redeemable for cash. Guests must comply with the Promoter's standard booking terms & conditions.
5. Single adult guests booking an eligible stateroom will receive the same promotional benefits as two adult guests save that where the booking is eligible for the Classic Drinks Package, it will only be issued to the one guest occupying the stateroom and the second person discount shall not apply.
6. Bookings that are created within the stated campaign period but that subsequently move to either a lower price and/or non-applicable ship & sailing date will not retain promotion benefits. Promotion is not combinable with promotions offered outside of the UK.
7. Promotion benefits are only combinable with Cruise Now On-board spend (On-board Spend amounts vary depending on duration of cruise & category of stateroom), One Category Upgrade, Back to Back sailings savings offer, and Future Cruise Certificates.
8. Promotions are not combinable with Captains Club loyalty savings, Shareholders benefits, Resident Rates, Senior Rates, Travel Agent Rates, Interline Rates, Net Rates, Non-Revenue Price Promotions, Seminars at Sea, Perishable Inventory Rates. Promotion is not combinable with Complimentary Prize Winner staterooms. Promotion is not combinable with ""Go! Big, Better, Best"" offered onboard. Promotion benefits will apply to new Individual and Group bookings. Group must be named and deposited within the stated booking period and will be at prevailing rate.
9. Existing Bookings that wish to upgrade/downgrade will not retain their existing promotion benefits. They can choose either to a) Keep the booking as it was without category changes, or b) make the category change and use standard (non-saving) price, and lose existing benefits, or c) Cancel and re-book to access the benefits of the new promotion (if applicable at time of booking) and book category of their choice. Fares shown are based on 2 adults sharing the lead grade of stateroom. All promotional discount has been taken into consideration.
E&OE