Home »
Celebrity Cruises - Celebrity Edge® 2020 & 2021 Cruises
Celebrity Edge® - Get The Edge!
Celebrity's visionary design raises the bar on cruise holidays to even greater heights. Their team of world-class designers that are new to the cruise ship design and chosen because Celebrity Cruises wanted to ensure every aspect of Edge would be a departure from traditional thinking about cruising. Their outstanding collection of designers includes the mastery of Kelly Hoppen, Tom Wright of WKK; and adding to the design team newly appointed Design Ambassador, award-winning interior designer Nate Berkus.

Celebrity Edge - Europe will never be the same again!
Celebrity Edge®, Celebrity Cruises' most revolutionary ship yet, has set sail for the first time ever in Europe. With sailings from Barcelona and Rome, she's the ship that's been designed to leave the future behind. Now's the time to book and experience Europe like never before. There's even two brand new ports of call to look forward to: Nauplion on Greece's Argolis Peninsula and Santa Margherita on the Italian Riviera. We recommend booking early for this one!
She returns to the Caribbean for winter 2019/20.
It's easier than ever before to escape with the Best Luxury Cruise Line†. Book with four perks included – beverages, Wi-Fi, gratuities, and $300 to spend on board – for the ultimate in value and convenience. Alternatively, choose your favourite two perks, or even simply select cruise-only for Celebrity Cruises' lowest available fare. And don't forget, guests beyond the first two in a stateroom save 50% on their cruise fare. This offer applies nearly everywhere Celebrity Cruises sails – more than 300 exciting destinations worldwide!
SAIL YOUR WAY. BOOK TODAY.

See full terms & conditions for details.
Promotion is not applicable to Interior or guarantee (Z, Y, X, XC, XA & W) staterooms.
With Celebrity Edge®, Celebrity Cruises had the extraordinary opportunity to take their accommodation experience to unbelievable new heights of luxury and indulgence, enlisting Kelly Hoppen MBE to bring her unparalleled vision to the table. Together, they created personal environments that rival the best boutique hotels in the world – many of which she's designed for. Let's start with the staterooms – here's a taster of why they're so sensational…

EDGE STATEROOMS WITH INFINITE BALCONIESSM
Infinite BalconiesSM are the most transformational aspect of the Edge Staterooms. They are not just new; they are a first at sea. With the touch of a button guests can blur, even erase, the boundaries between inside and outside living space – which makes them seriously spacious. And that's for starters; every single detail is revolutionary:
• Rooms are now really spacious – 23% larger than Celebrity Solstice® Class balcony rooms
• The new Cashmere CollectionSM bedding features handcrafted, cashmere mattresses from Italy
• Bathrooms are almost 10% larger than in Celebrity Solstice® Class
• The very latest technology. With in-room automation technology guests can control everything from lighting, to curtains, to temperature, and service with a simple touch screen
• Concierge Class® and AquaClass® staterooms all feature Infinite BalconiesSM – plus offer a dedicated concierge service
• There are even Edge Single Staterooms with Infinite BalconiesSM!
ICONIC SUITES
• There are two Iconic Suites and they offer the best views in the house - these are selling out fast!
• They're also the largest suites in the fleet – each suite is an expansive 1,880 opulent square feet, not including the outdoor space (where you'll find a private Jacuzzi and stylish furnishings), which adds more than 685 square feet to the grand total
• Positioned high on top of the ship, above the bridge, the two Iconic Suites offer sweeping, panoramic views from front to back – possibly the very best views at sea. Ever.
• More than enough space for six guests
• Every suite boasts two bedrooms – both with a king-sized Cashmere Collection bed
• And two bathrooms – both feature a full shower, whirlpool tub, and the best amenities
EDGE VILLAS
These six, two-storey luxury residences are the first of their kind in the fleet
• Their unique design seamlessly blends indoor and outdoor living. With two storeys of windows that look out over the terrace
• All feature a three-feet-deep plunge pool and inviting lounge furniture to the incredible ocean views beyond, it's an open and airy environment that truly invites the outside in, and vice versa
• Each Edge Villa offers a spacious 950 square feet of split-level, indoor-outdoor splendour
• Perfect size for up to four guests and families of four

As an extension of the suite design, Kelly Hoppen MBE was at the forefront of creating The Retreat, an exclusive area for Suite Class guests which includes a private restaurant, pool area and exclusive lounge. There are few (if any) onboard spaces at sea that are as stylish, sophisticated and that rival any high-end resort.
What's more, for the first time ever, guests in a non-Suite stateroom that are connected with a Suite will also enjoy all the benefits from The Retreat's luxurious amenities...
THE RETREAT SUN DECK
(includes The Retreat Pool, Jacuzzi and Retreat Pool Bar)
This spacious outdoor lounge area makes it easy to unplug with plush, stylish furniture, a full-sized pool, and a Jacuzzi. Dedicated Pool Butlers are at your service to make sure your every whim is tended to – poolside cocktails, fresh towels, refreshing treats, you name it.
THE RETREAT LOUNGE, open 24/7
Think of The Retreat Lounge as the equivalent to Michael's Club. Here, guests will have access to their exclusive concierge who'll make any arrangements you need – on board or off. They'll also enjoy complimentary beverages, gourmet bites, live entertainment, and a comfortable place to read the latest best-seller, catch up on current events, watch the big game, or just kick your feet up and relax
THE RETREAT RESTAURANT, LUMINAESM
Newly redesigned Luminae boasts an exciting design concept that let Kelly's award-winning style shine in new directions. Boldly elegant, the interior is as distinctive as the cuisine (even more than before). Not only is the restaurant exclusive, but so are its menus. Crafted by Celebrity Cruises' Michelin-starred Executive chef Cornelius Gallagher, the modern, eclectic cuisine served here is not available anywhere else. Open for breakfast, lunch, and dinner, The Retreat Restaurant – Luminae will tantalise your tastebuds, and your eyes, morning, noon, night.

On Deck 14 you'll find endless ways to enjoy the outdoors and connect with the sea. Or as Celebrity Cruises like to call it, The Resort Deck. Tom Wright worked his magic on a wide variety of spaces here, which includes the main pool area, the new Rooftop Garden, the jogging track, and the Solarium.
THE ROOFTOP GARDEN
The Rooftop Garden is full of unexpected pleasures day and night. Find a cosy chair, sink in, and get lost in a good book. Sip a refreshing cocktail as you gaze out over the open ocean. Drift away to the rhythm of live musical performances coming down to you from treetop sculptures. Get caught up in a friendly game of giant chess with fellow guests. Catch a movie at A Taste of Film for an interactive fusion of food and film that will excite your palate and your imagination. Dance the night away as a live band plays your favourite songs. Or just lie back on a comfy lounger and gaze up at the sea of stars above you as you glide over the sea below. Your imagination is your guide in this fantastic garden escape.
THE ROOFTOP GARDEN GRILL
Feeling hungry? There's absolutely no reason to interrupt your inner child at play. Satisfy your cravings with gourmet burgers, brisket, and BBQ at the Rooftop Garden Grill. Nestled perfectly in its own delicious corner of the Rooftop Garden, pop in for lunch or dinner – and the most incredible garden and ocean views around.
THE POOL DECK
A stunning asymmetrical space with a distinct resort-style atmosphere. The Pool Deck features a two 2-storey Jacuzzi (a first for Celebrity Cruises® and a first at sea!); oversized art installations including unique treetop sculptures. A visual delight.
THE POOL BAR
At the centre of the Pool Deck (but not the centre of attention) is a 25-yard lap pool, the largest in the fleet, featuring in-pool loungers. Alongside the pool is the Pool Bar (situated under an ever-changing, abstract mirror installation) – an inspired spot to enjoy your favourite refreshment.
SOLARIUM
On the Resort Deck you'll find one of the most popular spots on every Celebrity Ship – the adults-only Solarium. The Solarium features a 3-dimensional art wall that represents the beautiful colours and movement of the ocean. It's the perfect complement to the serene onboard atmosphere
CABANAS
Just off the pool deck, on the starboard side, are the outward-facing, private Cabanas. Spacious (165 square feet) and airy (more than 18 feet high), these luxurious coves invite you to climb in and get lost in the plush seating and incredible views of the sea. At night, ambient lighting turns the Cabanas into intimate spaces perfect for enjoying cocktails and the moonlight glimmering off the ocean.
RUNNING TRACK
For those who love to run (even on holiday), the Resort Deck offers a running path that's nearly a quarter-mile long. Spanning two decks, the jogging track winds gloriously up, down, and around the Rooftop Garden and terraced pool deck. With incredible views available throughout the entire path, staying in shape on holiday has never been so rewarding.

MAGIC CARPET
The highlight of Celebrity Edge®'s outward-facing vision is The Magic Carpet. The size of a tennis court, and reaching heights of 13 storeys above sea level, it is the world's first cantilevered, floating platform. Majestically situated on the starboard side of Celebrity Edge®, making the ship's sleek profile recognisable from miles away, it is designed with comfortable seating, a full bar, and space for live music performances – so it truly is a destination itself.
Some of the best views aboard are found here.
This spectacular space opens to several decks and transforms into a new and exciting venue depending on which deck it's positioned:
• Let's start at the very top (there isn't a deck here, which makes it even more thrilling). When positioned here, The Magic Carpet becomes an extraordinary venue high in the sky where Celebrity Cruises host mouthwatering experiences such as Dinner on the Edge. Get ready for a unique, al fresco culinary journey that satisfies your tastebuds, your eyes, and your sense of wonder all at the same time.
• Down to Deck 14, The Magic Carpet becomes an extension of the relaxing main pool area, the perfect place for breathtaking views, tantalising libations, and live music.
• When on Deck 5, The Magic Carpet serves as an extension of one of the exciting new restaurants. Here it creates an intimate, open air dining experience that makes the fresh ocean fare taste even fresher.
• On Deck 2, The Magic Carpet becomes a luxury embarkation station where guests will be whisked away aboard newly reimagined tender boats.
Celebrity Cruises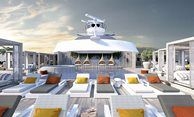 Celebrity Edge
15th Dec 2019 - 7 Nights
Eastern Caribbean
Celebrity Cruises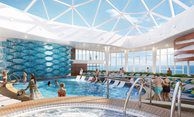 Celebrity Edge
22nd Dec 2019 - 7 Nights
Western Caribbean Holiday
Celebrity Cruises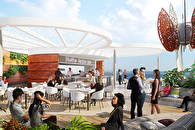 Celebrity Edge
29th Dec 2019 - 7 Nights
Eastern Caribbean Holiday
Celebrity Cruises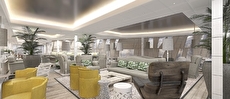 Celebrity Edge
5th Jan 2020 - 7 Nights
Western Caribbean
Celebrity Cruises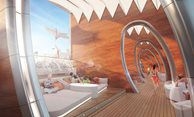 Celebrity Edge
12th Jan 2020 - 7 Nights
Eastern Caribbean
Celebrity Cruises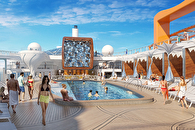 Celebrity Edge
19th Jan 2020 - 7 Nights
Western Caribbean
Celebrity Cruises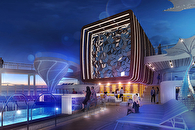 Celebrity Edge
26th Jan 2020 - 7 Nights
Eastern Caribbean
Celebrity Cruises
Celebrity Edge
2nd Feb 2020 - 7 Nights
Western Caribbean
Celebrity Cruises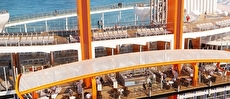 Celebrity Edge
9th Feb 2020 - 7 Nights
Eastern Caribbean
Celebrity Cruises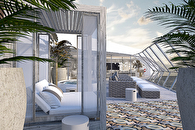 Celebrity Edge
16th Feb 2020 - 7 Nights
Western Caribbean
Celebrity Cruises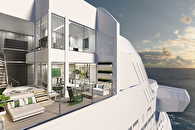 Celebrity Edge
23rd Feb 2020 - 7 Nights
Eastern Caribbean
Celebrity Cruises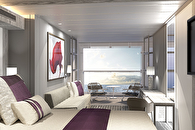 Celebrity Edge
1st Mar 2020 - 7 Nights
Western Caribbean
Celebrity Cruises
Celebrity Edge
8th Mar 2020 - 7 Nights
Eastern Caribbean
Celebrity Cruises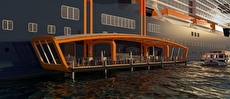 Celebrity Edge
15th Mar 2020 - 7 Nights
Western Caribbean
Celebrity Cruises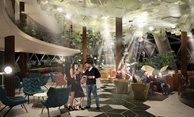 Celebrity Edge
22nd Mar 2020 - 7 Nights
Eastern Caribbean
Celebrity Cruises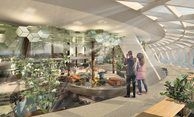 Celebrity Edge
29th Mar 2020 - 7 Nights
Western Caribbean
Celebrity Cruises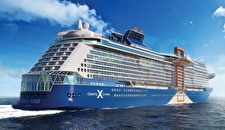 Celebrity Edge
5th Apr 2020 - 7 Nights
Eastern Caribbean
Celebrity Cruises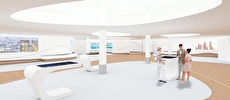 Celebrity Edge
12th Apr 2020 - 7 Nights
Western Caribbean
Celebrity Cruises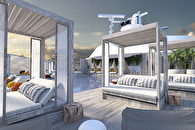 Celebrity Edge
19th Apr 2020 - 15 Nights
Spain, Italy & Tenerife
Celebrity Cruises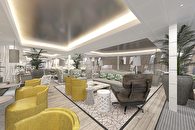 Celebrity Edge
4th May 2020 - 11 Nights
Italy, Croatia & Montenegro
Celebrity Cruises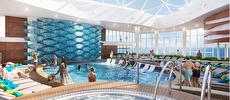 Celebrity Edge
15th May 2020 - 10 Nights
Italy & Best Of Greek Islands
Celebrity Cruises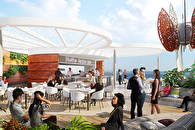 Celebrity Edge
25th May 2020 - 11 Nights
Italy, Malta & Best Of Greece
Celebrity Cruises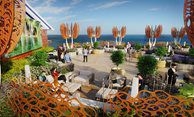 Celebrity Edge
5th Jun 2020 - 10 Nights
Italy & Best Of Greek Islands
Celebrity Cruises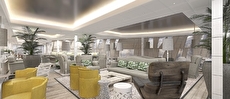 Celebrity Edge
15th Jun 2020 - 11 Nights
Italy, Malta & Best Of Greece
Celebrity Cruises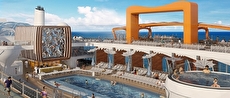 Celebrity Edge
26th Jun 2020 - 10 Nights
Italy & Best Of Greek Islands
Celebrity Cruises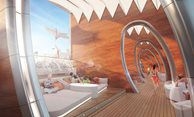 Celebrity Edge
6th Jul 2020 - 11 Nights
Italy, Malta & Best Of Greece
Celebrity Cruises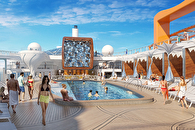 Celebrity Edge
17th Jul 2020 - 10 Nights
Italy & Best Of Greek Islands
Celebrity Cruises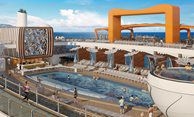 Celebrity Edge
27th Jul 2020 - 11 Nights
Italy, Malta & Best Of Greece
Celebrity Cruises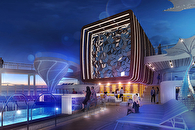 Celebrity Edge
7th Aug 2020 - 10 Nights
Italy & Best Of Greek Islands
Celebrity Cruises
Celebrity Edge
17th Aug 2020 - 11 Nights
Italy, Malta & Best Of Greece
Celebrity Cruises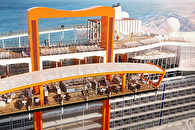 Celebrity Edge
28th Aug 2020 - 10 Nights
Italy & Best Of Greek Islands
Celebrity Cruises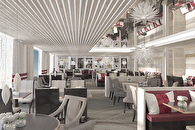 Celebrity Edge
7th Sep 2020 - 11 Nights
Italy, Malta & Best Of Greece
Celebrity Cruises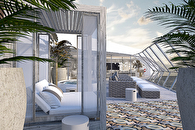 Celebrity Edge
18th Sep 2020 - 10 Nights
Italy & Best Of Greek Islands
Celebrity Cruises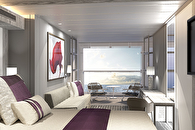 Celebrity Edge
28th Sep 2020 - 11 Nights
Italy, Malta & Best Of Greece
Celebrity Cruises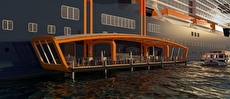 Celebrity Edge
9th Oct 2020 - 10 Nights
Italy & Best Of Greek Islands
Celebrity Cruises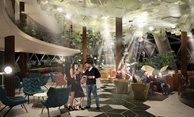 Celebrity Edge
19th Oct 2020 - 11 Nights
Italy, Croatia & Montenegro
Celebrity Cruises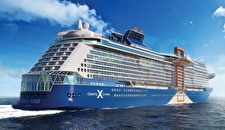 Celebrity Edge
30th Oct 2020 - 14 Nights
Spain, Italy & Tenerife
Celebrity Cruises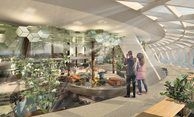 Celebrity Edge
13th Nov 2020 - 9 Nights
Aruba, Bonaire, Curacao
Celebrity Cruises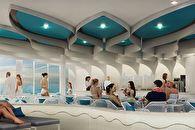 Celebrity Edge
22nd Nov 2020 - 7 Nights
Puerto Rico, Tortola & St. Maarten
Celebrity Cruises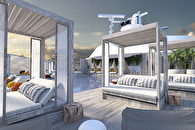 Celebrity Edge
29th Nov 2020 - 7 Nights
Mexico, Key West & Grand Cayman
Celebrity Cruises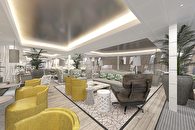 Celebrity Edge
6th Dec 2020 - 7 Nights
Puerto Rico, Tortola & St. Maarten
Celebrity Cruises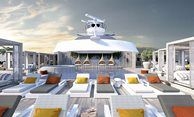 Celebrity Edge
13th Dec 2020 - 7 Nights
Mexico, Key West & Grand Cayman
Celebrity Cruises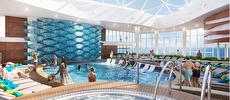 Celebrity Edge
20th Dec 2020 - 7 Nights
Eastern Caribbean Holiday
Celebrity Cruises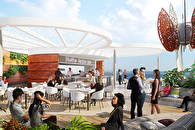 Celebrity Edge
27th Dec 2020 - 7 Nights
Western Caribbean Holiday
Celebrity Cruises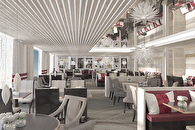 Celebrity Edge
3rd Jan 2021 - 7 Nights
Puerto Rico, Tortola & St. Maarten
Celebrity Cruises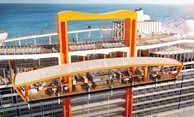 Celebrity Edge
10th Jan 2021 - 7 Nights
Mexico, Key West & Grand Cayman
Celebrity Cruises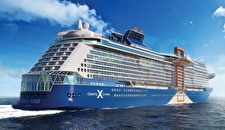 Celebrity Edge
17th Jan 2021 - 7 Nights
Puerto Rico, Tortola & St. Maarten
Celebrity Cruises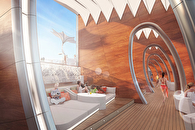 Celebrity Edge
24th Jan 2021 - 7 Nights
Mexico, Key West & Grand Cayman
Celebrity Cruises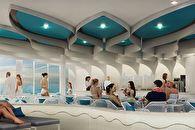 Celebrity Edge
31st Jan 2021 - 7 Nights
Puerto Rico, Tortola & St. Maarten
Celebrity Cruises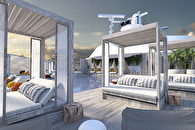 Celebrity Edge
7th Feb 2021 - 7 Nights
Mexico, Key West & Grand Cayman
Celebrity Cruises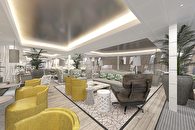 Celebrity Edge
14th Feb 2021 - 7 Nights
Puerto Rico, Tortola & St. Maarten
Celebrity Cruises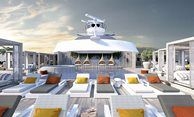 Celebrity Edge
21st Feb 2021 - 7 Nights
Mexico, Key West & Grand Cayman
Celebrity Cruises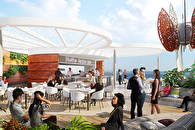 Celebrity Edge
28th Feb 2021 - 7 Nights
Puerto Rico, Tortola & St. Maarten
Celebrity Cruises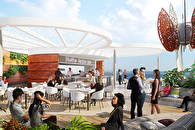 Celebrity Edge
7th Mar 2021 - 7 Nights
Mexico, Key West & Grand Cayman
Celebrity Cruises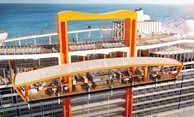 Celebrity Edge
14th Mar 2021 - 7 Nights
Puerto Rico, Tortola & St. Maarten
Celebrity Cruises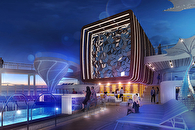 Celebrity Edge
21st Mar 2021 - 7 Nights
Mexico, Key West & Grand Cayman
Celebrity Cruises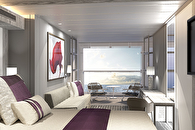 Celebrity Edge
28th Mar 2021 - 7 Nights
Puerto Rico, Tortola & St. Maarten
Celebrity Cruises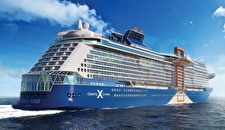 Celebrity Edge
4th Apr 2021 - 7 Nights
Mexico, Key West & Grand Cayman
Celebrity Cruises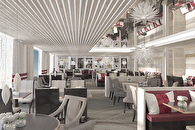 Celebrity Edge
11th Apr 2021 - 7 Nights
Puerto Rico, Tortola & St. Maarten
T&C's: All advertised prices are in GBP, are per person and based on two people sharing the same eligible stateroom. Single price supplement applies. Prices shown are subject to availability and change.
The "Sail Your Way" offer applies to new bookings on selected sailings of 4 nights or greater departing after 01 January 2020 and booked from 19 November 2019
("Eligible Bookings").
The first two guests named in Eligible Bookings will receive the following benefits:
Each of the first two guests in a qualifying Inside, Oceanview, Balcony, Concierge Class, or AquaClass stateroom (Including Z,Y,X,XC,XA guarantee categories) are eligible to receive two amenities with the choice of a "Two Perks Included" rate. Perks available are; *Classic Beverage Package, Unlimited Wi-Fi Package, $150 per person onboard credit per person ("OBC"), or Gratuities Included. For an additional sum, guests may receive all four amenities with an upgrade from the Classic Beverage Package to the *Premium Beverage package by selecting the "Four Perks Included" rate. The additional sum varies by length of voyage. *Guests choosing a Classic or Premium Beverage Package as one of their chosen amenities will pay an additional supplement which varies by length of the voyage. Each of the first two guests in a qualifying Suite booking (Including W guarantee category) are eligible to receive four complimentary amenities: Premium Beverage Package, Unlimited Wi-Fi Package, $150 per person onboard credit ("OBC"), and Gratuities Included. All guests in the same stateroom must select the same options at time of booking.
"Sail Your Way" Perks will be added to Eligible Bookings within 30 days of sailing. For an additional saving in a qualifying Inside, Oceanview, Balcony, Concierge Class, or AquaClass stateroom (Including Z,Y,X,XC,XA guarantee categories), guests may forfeit any Perks and qualify for a "Price Only" Rate. The saving varies by length of voyage.
Third, Fourth and Fifth guests named on an Eligible Booking made between 19 November 2019 and 03 March 2020 occupying the same stateroom in the Eligible Booking will each receive a saving of 50% from their applicable cruise fare excluding cruise taxes and fees. Other add-ons including but not limited to Air fares, Hotels and Transfers are not included and will not be reduced as part of the 50% Cruise Fare only saving offer. For the 50% Cruise Fare only saving to apply, there must be at least three persons sharing the same stateroom in the Eligible Booking.
Guests with Wi-Fi Packages will receive instructions for access in their staterooms on the first day of the cruise. Wi-Fi packages are non-transferrable, and guests must comply with our onboard Internet Terms of Use Policy. Due to the nature of the internet, we cannot guarantee specific levels of internet performance. OBC option: Guests' onboard account will be credited with an OBC. OBC has no cash value, cannot be used in an onboard casino, is non-transferable, is not redeemable for cash, and will expire if not used by 10:00pm on the final night of the cruise.
Gratuities Included option provides for stateroom, waiter, assistant waiter, and head waiter in the amount suggested by Celebrity's guidelines. Gratuities will be applied to the reservation within 10 days of booking date.
The Classic & Premium Drinks Package is available for selected drinks only, does not include room service, in-stateroom purchases, mini bar items or souvenir glasses. Gratuities may apply to certain on-board purchases (such as spa, speciality dining and drinks above the package amount -see below), and are not included in the Gratuities Included offer.
The Classic Drinks Package includes all Carbonated Drinks, Bottled Water, Juices including Apple, Cranberry, Orange, Lemon, Grapefruit, Premium Coffees and Teas as well as beer, spirits, cocktails and wines by the glass up to $9 per serving. Bottles of wine are not included. The Premium Drinks Package includes All Carbonated Drinks, Premium Bottled Water, Freshly Squeezed and Bottled/Canned Juices, San Pellegrino, Red Bull, Vitaminwater, Honest Iced Teas and Premium Coffees and Teas as well as beer, spirits, cocktails and wines by the glass up to $15 per serving. Bottles of wine are not included.
Please visit www.celebritycruises.co.uk/onboard/food-and-drink/bars-andlounges/wine-and-beverage-packages/ for further information on available beverages and full restrictions. Please drink responsibly. The minimum drinking age for purchasing or consuming alcoholic beverages on Celebrity Cruises ships sailing from North America and Canada is 21 years at the time of sailing, and elsewhere is 18 years to comply with applicable laws. Where the eligible guest in a stateroom is less than the applicable minimum age on the initial sailing date, a Classic Non-alcoholic drinks package will be provided to this guest instead.
Valid passenger date of birth information must be provided at the time of booking before a drinks package will be applied. This is a legal requirement and we reserve the right to withdraw the package if guests do not meet the qualifying criteria. Single adult guests making an Eligible Booking will receive the same amenities as applicable to two adult guests, but on an individual basis. Bookings that are created after the stated "Sail Your Way" start date but that subsequently move to a non-applicable ship & sailing date (such a Galapagos or three- night cruise) will not retain "Sail Your Way" benefits. "Sail Your Way" is not combinable with promotions offered outside of the UK and Ireland. Bookings that wish to change their chosen Perk options will have the ability to do so at the Standard rate plus any applicable charges linked to the new choice they have made.
"Sail Your Way" benefits are only combinable with Shareholders benefits, Future Cruise (Onboard Bookings) On-board spend (On-board Spend amounts vary depending on duration of cruise & category of stateroom), One Category Upgrade, Back to Back sailing saving offer, and Future Cruise Certificates.
"Sail Your Way" benefits will apply to new Groups created after 19 November 2019. Group bookings must be named and deposits received before the agreed group release date.
Existing Bookings made before 19 November 2019 that wish to upgrade can call our UK Call centre to be quoted a new price based on the category of their choice or cancel and re-book the category of their choice to access the "Sail Your Way" offer at today's prevailing pricing.

Fares shown are based on 2 adults sharing the lead grade of stateroom. All promotional discount has been taken into consideration.
E&OE