Home

»

Celebrity Cruises
Celebrity Cruises - DREAM. DISCOVER. EXPLORE.
Dreaming of a holiday where you're wrapped in award-winning modern luxury from start to finish. One where you'll discover and explore destinations as varied as the Caribbean, Alaska, Far East and Australia – and a myriad of fabulous places in between. It's easier than ever to make those dreams come true with Celebrity Cruises' end of summer offer!
SOUTHAMPTON, EUROPE & WORLDWIDE SAILINGS
Book an eligible Ocean View stateroom or above and you'll enjoy:

⭐️ A complimentary Classic Drinks Package for two (worth over £750 per person)
⭐️ $300 to spend onboard
⭐️ Half price cruise fare plus a Non-alcoholic Drinks Package for additional family members in the same stateroom or suite

Cruising in EUROPE?
⭐️ Enjoy Free flights to Europe, from selected airports or️ Free Gratuities for roundtrip Southampton sailings!

Book an eligible SUITE and you'll also enjoy:
⭐️ Unlimited Wi-Fi
⭐️ An upgrade to the Premium Drinks Package for two (worth over £900 per person)
OFFER ENDS 18 NOVEMBER 2019
BOOK WITH CONFIDENCE
Introducing Celebrity's New 'Book with Confidence' Commitment
As part of Celebrity's richest Autumn campaign ever, we're delighted to announce that Celebrity Cruises are providing guests with even greater flexibility with their new 'Book with Confidence' commitment. Under the promise, new bookings made between 29th August to 18th November 2019 will be entitled to changes or amends FREE OF CHARGE before the end of the year. With offers across more sailings and flights than ever before, the 'Book with Confidence' commitment adds to an array of savings, flexibility and added value across the incredible itineraries on sale for the 2020/21 season.
See full terms & conditions for details.
Promotion is not applicable to Interior or guarantee (Z, Y, X, XC, XA & W) staterooms.
Check out our selection of fantastic value Celebrity Cruises below and click on the "View Details" button to find out more. If you can't see a cruise that's for your then why not give our team of Cruise Specialists a call, who will help you discover a sailing that ticks all your boxes.
CALL TODAY TO BOOK ON:
0800 810 8481
Celebrity Cruises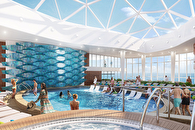 Celebrity Edge
12th Jan 2020 - 7 Nights
Eastern Caribbean
Book an eligible stateroom by 18 Nov for FREE Drinks Offers, Massive Savings & $300 OBC! T&Cs apply
Celebrity Cruises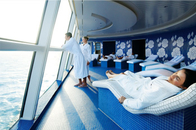 Celebrity Equinox
8th Feb 2020 - 7 Nights
Western Caribbean
Book an eligible stateroom by 18 Nov for FREE Drinks Offers, Massive Savings & $300 OBC! T&Cs apply
Celebrity Cruises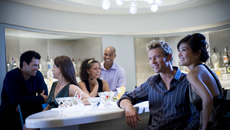 Celebrity Solstice
29th Feb 2020 - 10 Nights
Australia And New Zealand
Book an eligible stateroom by 18 Nov for FREE Drinks Offers, Massive Savings & $300 OBC! T&Cs apply
Celebrity Cruises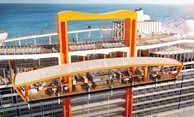 Celebrity Edge
1st Mar 2020 - 7 Nights
Western Caribbean
Book an eligible stateroom by 18 Nov for FREE Drinks & Flight Offers, Massive Savings & $300 OBC! T&Cs apply
Celebrity Cruises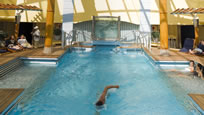 Celebrity Constellation
2nd Mar 2020 - 15 Nights
Best Of India & South East Asia
Book an eligible stateroom by 18 Nov for FREE Drinks Offers, Massive Savings & $300 OBC! T&Cs apply
Celebrity Cruises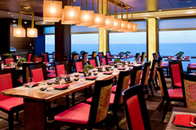 Celebrity Equinox
7th Mar 2020 - 7 Nights
Western Caribbean
Book an eligible stateroom by 18 Nov for FREE Drinks Offers, Massive Savings & $300 OBC! T&Cs apply
Celebrity Cruises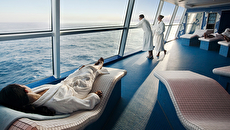 Celebrity Reflection
23rd Mar 2020 - 11 Nights
Ultimate Caribbean
Book an eligible stateroom by 18 Nov for FREE Drinks Offers, Massive Savings & $300 OBC! T&Cs apply
Celebrity Cruises
Celebrity Apex
5th Apr 2020 - 8 Nights
Inaugural Spain & Portugal
Book an eligible stateroom by 18 Nov for FREE Drinks Offers, Massive Savings, $300 OBC & Gratuities! T&Cs apply
Celebrity Cruises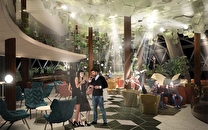 Celebrity Apex
13th Apr 2020 - 10 Nights
Northern Europe Capital Cities
Book an eligible stateroom by 18 Nov for FREE Drinks Offers, Massive Savings, $300 OBC & Gratuities! T&Cs apply
Celebrity Cruises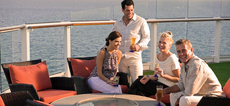 Celebrity Eclipse
20th Apr 2020 - 13 Nights
Hawaii And West Coast
Book an eligible stateroom by 18 Nov for FREE Drinks Offers, Massive Savings & $300 OBC! T&Cs apply
Celebrity Cruises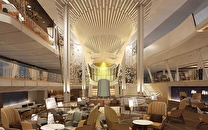 Celebrity Apex
23rd Apr 2020 - 10 Nights
Northern Europe Capital Cities
Book an eligible stateroom by 18 Nov for FREE Drinks Offers, Massive Savings, $300 OBC & Gratuities! T&Cs apply
Celebrity Cruises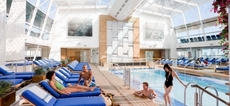 Celebrity Silhouette
1st May 2020 - 8 Nights
Spain & France
Book an eligible stateroom by 18 Nov for FREE Drinks Offers, Massive Savings, $300 OBC & Gratuities! T&Cs apply
Celebrity Cruises
Celebrity Summit
2nd May 2020 - 7 Nights
San Juan to New Jersey
Book an eligible stateroom by 18 Nov for FREE Drinks Offers, Massive Savings & $300 OBC! T&Cs apply
Celebrity Cruises
Celebrity Apex
3rd May 2020 - 7 Nights
Norwegian Fjords
Book an eligible stateroom by 18 Nov for FREE Drinks Offers, Massive Savings, $300 OBC & Gratuities! T&Cs apply
Celebrity Cruises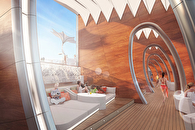 Celebrity Edge
4th May 2020 - 11 Nights
Italy, Croatia & Montenegro
Book an eligible stateroom by 18 Nov for FREE Drinks & Flight Offers, Massive Savings & $300 OBC! T&Cs apply
Celebrity Cruises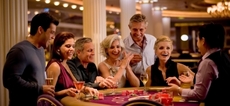 Celebrity Silhouette
9th May 2020 - 7 Nights
Norwegian Fjords
Book an eligible stateroom by 18 Nov for FREE Drinks Offers, Massive Savings, $300 OBC & Gratuities! T&Cs apply
Celebrity Cruises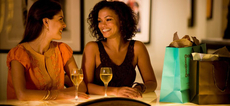 Celebrity Eclipse
10th May 2020 - 7 Nights
Alaska Hubbard Glacier
Book an eligible stateroom by 18 Nov for FREE Drinks Offers, Massive Savings & $300 OBC! T&Cs apply
Celebrity Cruises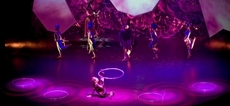 Celebrity Silhouette
16th May 2020 - 14 Nights
Scandinavia & St. Petersburg
Book an eligible stateroom by 18 Nov for FREE Drinks Offers, Massive Savings, $300 OBC & Gratuities! T&Cs apply
Celebrity Cruises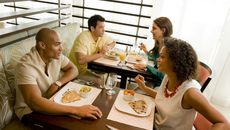 Celebrity Solstice
21st May 2020 - 8 Nights
Alaska Dawes Glacier
Book an eligible stateroom by 18 Nov for FREE Drinks Offers, Massive Savings & $300 OBC! T&Cs apply
Celebrity Cruises
Celebrity Silhouette
30th May 2020 - 14 Nights
Iceland & Ireland
Book an eligible stateroom by 18 Nov for FREE Drinks Offers, Massive Savings, $300 OBC & Gratuities! T&Cs apply
Celebrity Cruises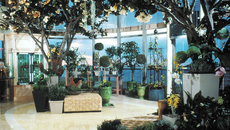 Celebrity Infinity
2nd Jun 2020 - 12 Nights
Greece, Italy & Malta Cruise
Book an eligible stateroom by 18 Nov for FREE Drinks & Flight Offers, Massive Savings & $300 OBC! T&Cs apply
Celebrity Cruises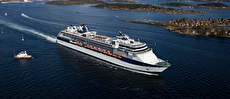 Celebrity Constellation
4th Jun 2020 - 8 Nights
Best Of Italy
Book an eligible stateroom by 18 Nov for FREE Drinks & Flight Offers, Massive Savings & $300 OBC! T&Cs apply
Celebrity Cruises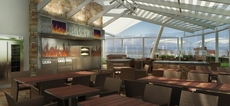 Celebrity Silhouette
13th Jun 2020 - 14 Nights
Scandinavia & St. Petersburg
Book an eligible stateroom by 18 Nov for FREE Drinks Offers, Massive Savings, $300 OBC & Gratuities! T&Cs apply
Celebrity Cruises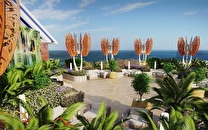 Celebrity Apex
20th Jun 2020 - 7 Nights
Spain, France & Italy
Book an eligible stateroom by 18 Nov for FREE Drinks & Flight Offers, Massive Savings & $300 OBC! T&Cs apply
Celebrity Cruises
Celebrity Constellation
22nd Jun 2020 - 10 Nights
Venice, Turkey & Greek Islands
Book an eligible stateroom by 18 Nov for FREE Drinks & Flight Offers, Massive Savings & $300 OBC! T&Cs apply
Celebrity Cruises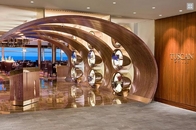 Celebrity Silhouette
27th Jun 2020 - 7 Nights
Norwegian Fjords
Book an eligible stateroom by 18 Nov for FREE Drinks Offers, Massive Savings, $300 OBC & Gratuities! T&Cs apply
Celebrity Cruises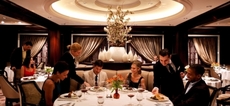 Celebrity Silhouette
4th Jul 2020 - 14 Nights
Scandinavia & St. Petersburg
Book an eligible stateroom by 18 Nov for FREE Drinks Offers, Massive Savings, $300 OBC & Gratuities! T&Cs apply
Celebrity Cruises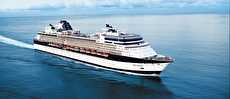 Celebrity Infinity
5th Jul 2020 - 7 Nights
Italy, Malta & Croatia
Book an eligible stateroom by 18 Nov for FREE Drinks & Flight Offers, Massive Savings & $300 OBC! T&Cs apply
Celebrity Cruises
Celebrity Silhouette
18th Jul 2020 - 14 Nights
Scandinavia & St. Petersburg
Book an eligible stateroom by 18 Nov for FREE Drinks Offers, Massive Savings, $300 OBC & Gratuities! T&Cs apply
Celebrity Cruises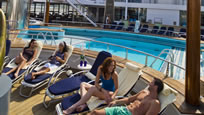 Celebrity Constellation
30th Jul 2020 - 8 Nights
Best Of Italy
Book an eligible stateroom by 18 Nov for FREE Drinks & Flight Offers, Massive Savings & $300 OBC! T&Cs apply
Celebrity Cruises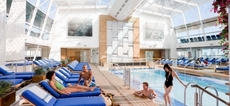 Celebrity Silhouette
1st Aug 2020 - 14 Nights
Italy & Mediterranean Cruise
Book an eligible stateroom by 18 Nov for FREE Drinks Offers, Massive Savings, $300 OBC & Gratuities! T&Cs apply
Celebrity Cruises
Celebrity Silhouette
15th Aug 2020 - 13 Nights
Spain & Portugal Mediterranean
Book an eligible stateroom by 18 Nov for FREE Drinks Offers, Massive Savings, $300 OBC & Gratuities! T&Cs apply
Celebrity Cruises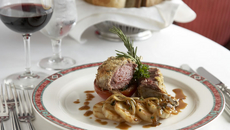 Celebrity Summit
16th Aug 2020 - 14 Nights
Iceland & Greenland Cruise
Book an eligible stateroom by 18 Nov for FREE Drinks Offers, Massive Savings & $300 OBC! T&Cs apply
Celebrity Cruises
Celebrity Silhouette
28th Aug 2020 - 8 Nights
Norwegian Fjords Cruise
Book an eligible stateroom by 18 Nov for FREE Drinks Offers, Massive Savings, $300 OBC & Gratuities! T&Cs apply
Celebrity Cruises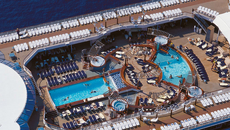 Celebrity Infinity
30th Aug 2020 - 10 Nights
Best Of Spain & Portugal
Book an eligible stateroom by 18 Nov for FREE Drinks & Flight Offers, Massive Savings & $300 OBC! T&Cs apply
Celebrity Cruises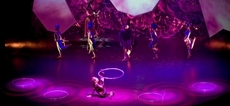 Celebrity Silhouette
5th Sep 2020 - 14 Nights
Iceland & Ireland Cruise
Book an eligible stateroom by 18 Nov for FREE Drinks Offers, Massive Savings, $300 OBC & Gratuities! T&Cs apply
Celebrity Cruises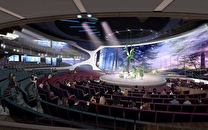 Celebrity Apex
6th Sep 2020 - 10 Nights
Spain, France & Italian Riviera
Book an eligible stateroom by 18 Nov for FREE Drinks & Flight Offers, Massive Savings & $300 OBC! T&Cs apply
Celebrity Cruises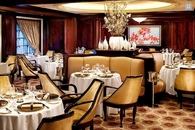 Celebrity Silhouette
19th Sep 2020 - 9 Nights
Northern Europe Capital Cities
Book an eligible stateroom by 18 Nov for FREE Drinks Offers, Massive Savings, $300 OBC & Gratuities! T&Cs apply
Celebrity Cruises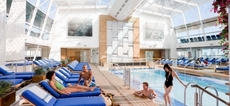 Celebrity Silhouette
28th Sep 2020 - 11 Nights
Spain, Portugal & Canary Islands
Book an eligible stateroom by 18 Nov for FREE Drinks Offers, Massive Savings, $300 OBC & Gratuities! T&Cs apply
Celebrity Cruises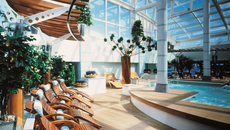 Celebrity Infinity
29th Sep 2020 - 10 Nights
Best Of Spain & Portugal - From Lisbon, Portugal
Book an eligible stateroom by 18 Nov for FREE Drinks & Flight Offers, Massive Savings & $300 OBC! T&Cs apply
Celebrity Cruises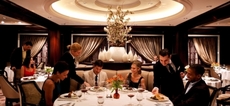 Celebrity Silhouette
9th Oct 2020 - 10 Nights
Spain & Portugal Cruise
Book an eligible stateroom by 18 Nov for FREE Drinks Offers, Massive Savings, $300 OBC & Gratuities! T&Cs apply
Celebrity Cruises
Celebrity Silhouette
19th Oct 2020 - 11 Nights
Spain, Portugal & Canary Islands
Book an eligible stateroom by 18 Nov for FREE Drinks Offers, Massive Savings, $300 OBC & Gratuities! T&Cs apply
Celebrity Cruises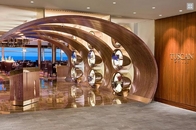 Celebrity Silhouette
30th Oct 2020 - 9 Nights
Uk, Spain & Portugal Cruise
Book an eligible stateroom by 18 Nov for FREE Drinks Offers, Massive Savings, $300 OBC & Gratuities! T&Cs apply
Celebrity Cruises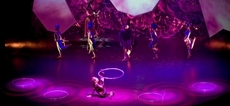 Celebrity Silhouette
8th Nov 2020 - 12 Nights
Spain, France & Italy Cruise
Book an eligible stateroom by 18 Nov for FREE Drinks Offers, Massive Savings & $300 OBC! T&Cs apply
Celebrity Cruises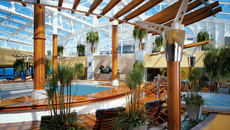 Celebrity Millennium
8th Nov 2020 - 14 Nights
Japan, China & Taiwan Cruise
Book an eligible stateroom by 18 Nov for FREE Drinks Offers, Massive Savings & $300 OBC! T&Cs apply
Celebrity Cruises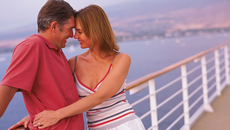 Celebrity Summit
13th Nov 2020 - 15 Nights
Panama Canal Eastbound
Book an eligible stateroom by 18 Nov for FREE Drinks Offers, Massive Savings & $300 OBC! T&Cs apply
T&C's: All advertised prices are in GBP, are per person and based on two people sharing the same eligible stateroom. Single price supplement applies. Prices are subject to change during the promotion.
1. This promotion applies to new bookings of an eligible Oceanview Stateroom and above (Guarantee Staterooms bookings in classes Z, Y, X, XC, XA and W are excluded) on selected sailings of 4 nights or greater departing between 01 September 2019 and 02 May 2021 ("Eligible Bookings") and booked between 29 August 2019 and 18 November 2019 ("Promotion Period").
2. The first two guests named in Eligible Bookings will receive the following benefits:
(i) a Classic Drinks Package and an onboard credit ('OBC') of $300 per stateroom.
(ii) Eligible Bookings in Suite Category Staterooms will additionally benefit from a Premium Drinks Package, Prepaid Gratuities included and an Unlimited Wifi Package for one chosen device. Wi-Fi packages are non-transferrable, and guests must comply with our onboard Internet Terms of Use Policy. Due to the nature of the internet, we cannot guarantee specific levels of performance for Internet access.
(iii) Eligible Bookings on sailings departing from Southampton in Oceanview or higher category staterooms will additionally benefit from Prepaid Gratuities.
(iv) Guests making a new fly cruise booking on selected sailings departing in Europe 2019 and 2020 and booked between the 29 August 2019 and 18 November 2019, shall be entitled to free or reduced air fares only on flights departing from London Heathrow, London Gatwick, Manchester, Birmingham, Liverpool, Bristol, Glasgow, Newcastle and Dublin airports subject to availability. See Clause 4 below for applicable Terms and Conditions.
4. Conditions applicable to the free or reduced air fares consist of the following:
(i) Any additional expenses (e.g. accommodation, transfers, taxis, fuel, meals, gratuities or parking) are not included, and will be at the guest's sole cost and expense.
(ii) Airline booking and travel terms and conditions, and baggage allowances apply to all bookings.
(iii) Offer and airfare pricing shall be correct at time of publication or going to print, but shall be subject to availability.
(iv) Reduced fare flights are limited in number and subject to availability based on pre-purchased flight allocations and based on anticipated demand.
(v) No additional discounted fares will be available once the applicable reduced fare seats are sold out. Bookings must be made in GBP or Euro currencies against the advertised GBP or Euro price.
(vi) No flight variations will be allowed or changes to flights once booked.
(vii) Hotels cannot be booked with this offer.
(viii) Direct flights are not guaranteed.
(ix) Flight details may not be advised at the time of booking but will be confirmed within 6 months of sailing.
(x) Back to Back sailing bookings are not eligible for the reduced Air fare promotion.
(xi). Self-servicing of the flight booking may not available. Guests flying with Jet2 will be able to manage their booking 21 days prior to travel, guests travelling with EasyJet will be able manage their booking 10 days prior to travel, guests flying with Aer Lingus and British Airways will not be able to self-service their booking and must check in at the airport at which point their seats will be assigned.
5. Third, Fourth and Fifth guests named on an Eligible Booking and occupying the same stateroom in the Eligible Booking will each receive a non-alcoholic drinks package and a saving of 50% from their applicable cruise fare excluding cruise taxes and fees. Other add-ons including but not limited to Air fares, Hotels and Transfers are not included and will not be reduced as part of the 50% Cruise Fare only saving promotion. For the 50% Cruise Fare only saving to apply, there must be at least three persons sharing the same stateroom in the Eligible Booking.
6. The Classic Drinks Package is available for selected drinks only, does not include room service, in-stateroom purchases, mini bar items or souvenir glasses. Service charges may apply to certain on-board purchases, and are not included in the pre-paid Gratuities offer.
The Classic Drinks Package includes selected individual beverage items up to $9 (retail value) available on board, this is inclusive of cocktails, spirits, wines, beer, sodas, bottled water, juices, mocktails, premium coffee, premium tea and more. Bottles of wine are not included. Please drink responsibly.
Please visit www.celebritycruises.co.uk/onboard/food-and-drink/classic-drinks-package for further information on available beverages and full restrictions.
The minimum drinking age for purchasing or consuming alcoholic beverages on Celebrity ships sailing from North America and Canada is 21 years at the time of sailing, and elsewhere is 18 years to comply with applicable laws. Where the eligible guest in a stateroom is less than the applicable minimum age on the initial sailing date, a Classic Non-alcoholic drinks package will be provided to this guest instead.
Valid passenger date of birth information must be provided at the time of booking before a drinks package will be applied. This is a legal requirement and we reserve the right to withdraw the package if guests do not meet the qualifying criteria.
For Prepaid Gratuities to be refunded they must be selected to be prepaid at time of booking. A refund amount equivalent to the amount of the prepaid gratuities will be applied to the booking fare and a new invoice issued within 10 days of the booking date.
7. Promotion benefits will be added to Eligible Bookings within 30 days of sailing and are non-transferrable or redeemable for cash. OBC is not transferable or redeemable for cash, cannot be used in an onboard casino and can only be spent up until 10pm on the final evening of the cruise. Any remaining OBC after this time will be removed from the guests onboard account. Guests must comply with the Promoter's standard booking terms & conditions.
8. Single adult guests booking an eligible stateroom will receive the same promotional benefits as applicable to two adult guests, but on an individual basis, save that where the booking is eligible for the Classic Drinks Package, it will only be issued to the one guest occupying the stateroom and the second person discount shall not apply.
9. Bookings that are created within the stated campaign period but that subsequently move to either a lower price and/or non-applicable ship & sailing date will not retain promotion benefits. Promotion is not combinable with promotions offered outside of the UK.
Making changes to an on-board booking: 'Onboard bookings' can be cancelled prior to final payment due date at loss of deposit and any other applicable non-refundable items included in the original booking. 'Onboard bookings' are entitled to make changes to a new eligible ship and/or sail date up until final payment due date 57 days prior to departure. When making a ship and/or sail date change Guests select their new ship and/or sail date, paying the new prevailing standard rate and are eligible for the new prevailing promotion/benefit(s) available on their new cruise. By making the change, Guests forfeit their original promotion/benefit(s) as these are not combinable. This applies to all ship and/or sail date changes made. 'Onboard bookings' that are created for selected cruises within a promotion period that have GBP/EURO savings on the prevailing cruise fare depending on the stateroom category, sailing length or destination may not retain the same savings offer if guests make changes including but not limited to moving to a different ship/sail date/ category or promotion. If guests change ship and/or sail date, downgrade or upgrade their stateroom after the booking is made, the new prevailing standard rate and promotion/benefit(s) for the chosen stateroom category will then be applied. For guests who later downgrade their booking; the amount of onboard spend applicable for their future cruise shall be reduced. If changing your onboard booking reduces the value of your holiday we will not refund you the difference of deposit paid, we will adjust the balance due based on the new stateroom type and length of the sailing. If additional 3rd/4th/5th guests exist on the booking and need to be cancelled at a later stage, up until 57 days prior to departure they may be cancelled free of charge. After 56 days or less any passengers that cancel will be subject to our standard cancellation charges.
Updating the Price or Promotion of an Onboard Booking: Guests creating a new onboard booking after 20 September 2019 on a Future Celebrity Cruise can take advantage of a new UK & Ireland market promotion/benefit(s) at a later date or current prevailing standard rate whilst maintaining their existing booking on the same ship, sail date and cabin category. Some promotions/benefits may be excluded from this offer and the specific promotion terms and conditions will state if this offer is available to 'Onboard bookings'. Changes to promotion/benefit(s) or prevailing price within final payment are only possible by cancelling their existing booking at loss of applicable cancellation penalties and re-booking to access the benefits of the new promotion/benefit(s) or current prevailing standard rate. Fares shown are based on 2 adults sharing the lead grade of stateroom. All promotional discount has been taken into consideration.
E&OE