Homepage » Formula 1 2020 Cruise Offers
Formula 1 2020 Cruise Offers
Great value on special interest cruise offers!

If you are a F1 fan and you love holidays then why not combine the two! We have some great offers for the Formula 1 Race Season!

NEW FOR 2020: Hanoi Street Circuit! We all love a race track but there is something that bit more exciting about a street circuit and this one will be sure to deliver! With 22 turns and a straight 1.5km long this circuit is designed with overtaking in mind, something some of the other street circuits lack!

Tickets not included, unless stated.

Add something extra special to your cruise holiday by spending a few nights in a hotel on land either before or after your cruise! We have 100's of great value, exclusive holidays that we have tailormade, our latest cruises are listed below.
GRAND PRIX SAILINGS
CRUISE+ Southeast Asia & The Vietnam F1
20th Mar 2020 - 18 Nights - Sapphire Princess

Singapore - Kota Kinabalu - Nha Trang - Phu My - Sihanoukville - Laem Chabang - Ko Samui - Singapore

CRUISE+ Vietnam F1 & Southeast Asia Discovery
24th Mar 2020 - 14 Nights - Quantum of the Seas

Singapore - Port Klang - Penang - Singapore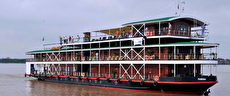 CRUISE+ Phnom Penh to Saigon and the Vietnam F1
28th Mar 2020 - 10 Nights - RV Indochina Pandaw

Phnom Penh - My Tho - Saigon - Hanoi

Venice to Barcelona
5th May 2020 - 21 Nights - Silver Spirit

Venice - Trieste - Split - Korcula - Dubrovnik - Malta (La Valletta) - Gozo - Lipari - Sorrento - Olbia/Sardinia - Rome (Civitavecchia) - Porto Vecchio, Corsica - Livorno - Portovenere - Cannes - Marseille - Monte Carlo - Palamos - Barcelona

Rome to Barcelona
17th May 2020 - 9 Nights - Silver Spirit

Rome (Civitavecchia) - Porto Vecchio, Corsica - Livorno - Portovenere - Cannes - Marseille - Monte Carlo - Palamos - Barcelona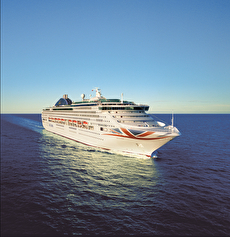 Mediterranean
21st May 2020 - 7 Nights - Oceana

Malta - Olbia/Sardinia - Nice (Villefranche) - Florence/Pisa - Rome (Civitavecchia) - Malta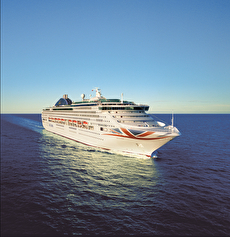 Mediterranean
21st May 2020 - 14 Nights - Oceana

Malta - Olbia/Sardinia - Nice (Villefranche) - Florence/Pisa - Rome (Civitavecchia) - Malta - Zadar, Croatia - Venice - Rijeka - Hvar - Malta

Marvels of the Mediterranean
22nd May 2020 - 9 Nights - Crystal Serenity

Barcelona - Monte Carlo - St Tropez - Livorno - Malta (La Valletta) - Palermo - Amalfi - Rome (Civitavecchia)

Barcelona to Barcelona
26th May 2020 - 9 Nights - Silver Spirit

Barcelona - Cadiz - Casablanca - Malaga - Cartagena, Spain - Palma De Mallorca - Barcelona

CRUISE+ Singapore F1 & Japan Explorer
16th Sep 2020 - 15 Nights - Sapphire Princess

Singapore - Shanghai - Tokyo (Yokohama) - Shimizu - Osaka - Kochi, Japan - Shanghai

Athens to barcelona
11th May 2021 - 19 Nights - Crystal Symphony

Athens (Piraeus) - Santorini Island - Chania, Crete - Malta (La Valletta) - Siracusa, Sicily - Amalfi - Rome (Civitavecchia) - Livorno - Portofino - Monte Carlo - Ajaccio - Ibiza - Palma de Majorca - Valencia - Barcelona

Grand Prix Riviera Gateway
18th May 2021 - 12 Nights - Crystal Symphony

Rome (Civitavecchia) - Livorno - Portofino - Monte Carlo - Ajaccio - Ibiza - Palma De Mallorca - Valencia - Barcelona

Rome Roundtrip
18th May 2021 - 26 Nights - Crystal Symphony

Rome (Civitavecchia) - Livorno - Portofino - Monte Carlo - Ajaccio - Ibiza - Palma De Mallorca - Valencia - Barcelona - Port Vendres - Marseille - St Tropez - Propriano - Olbia/Sardinia - Porto Venere - Monte Carlo - Cassis - Barcelona - Ajaccio - Livorno - Rome (Civitavecchia)