Homepage » New to Cruising
New To Cruising & First Time Cruisers Guide | The Cruise Village
Our new to cruising and first time cruisers guide will give you helpful advice and information on taking your first cruise holiday.
Or take a look through our Frequently Asked Questions section.

First Time Cruisers Guide
This guide will give you helpful advice and information on taking your first cruise holiday.
OK. We will take it for granted that if you have found this page you have not taken a cruise as a holiday before. Well, the good news is that The Cruise Village is a family business established over 50 years and yet is still one of the UK's largest and most respected cruise agents. We take the time to talk with you and find out exactly what is it you want from your holiday to ensure we find a cruise ship that will meet your needs and hopefully exceed your expectations.
So what is the big attraction about taking a holiday at sea?
One of the biggest attractions is the fact that you have so many amenities right on your doorstep. These include entertainment, food, leisure facilities, bars, internet café's and much more. If you are a single person, you can join singles clubs but most will meet and make many friends during the cruise. For families, there really is no safer holiday. The cruise lines have the most diverse and exciting children / teenager clubs in the travel industry and family cruising is the fastest growing sector of the travel industry.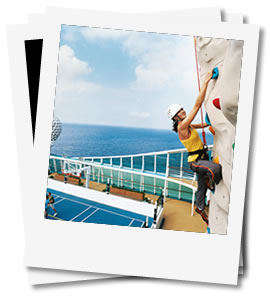 It is worth remembering that everything mentioned above is in most instances FREE!
Facilities
During your holiday at sea you can indulge in the following activities depending on which cruise line you choose. Rock Climbing, Ice Skating, Wine Tasting, Broadway Musicals, Mountain Biking, Surfing, Cooking and eating with Celebrity Chefs, children can meet with Noddy (see P&O Cruises Ventura), eat in Steak Houses, Italian, Tepanyaki, Indian, A la Carte and Celebrity chef restaurants, Planetarium at sea, Themed Cruises, play Cricket, Basketball, Tennis, Football, Sunbathe and relax in the onboard Spa.
As you can see, you can do so much yet so little – that is just another reason why a cruise holiday is so popular.
Destinations
What can be better than waking up in a different port every day? From Alaska to Antigua and Jersey to Japan – you are quite literally spoiled for choice and there is an itinerary for everyone.
Families
As I explained earlier, this is the fastest growing sector in the travel industry. A word of advice would be to book well in advance if you are looking for a cabin that will accommodate 3 or more people. These cabins are limited and the cruise companies do limit the number of children / teenagers on any one sailing. Typically cruises so go on sale 1 year ahead departures. For example a cruise in Summer 2021 will go on sale in the spring of 2020.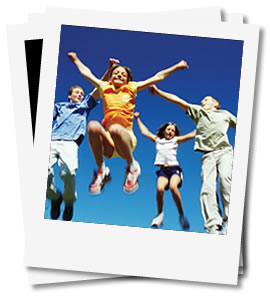 Infants are accommodated by many of the cruise lines however the minimum age does tend to be 6 months at the date of sailing. Also, some cruise lines insist that infants/children must be "dry" before they are allowed to use the swimming pools. Some cruise lines do have infant bathing/paddling pools where swim nappies are allowed.
Most modern cruise ships have children and teenager facilities that include separate rooms and clubs for various age groups and they have access to playstations, video games, DJ boxes and numerous daytime activities include interactive sessions both in the clubs and around the ship. Treasure hunts are always popular as are Pop Idol style competitions.
Adults Only
It is always a good idea to look at the school calendar when booking your cruise if you do not wish to share your holiday with larger groups of children. But, some cruise companies offer child free ships or ships that do not encourage children due to their lack of child friendly facilities. P&O Cruise for example offers Arcadia
(contemporary and innovative) and Artemis (more traditional) for those who want a complete child free holiday experience. Many cruise ships also offer adult only swimming pools and lido areas.
So what types of cruise is there?
• Cruise Only – exactly what is says. No flights or transfers but everything else remains the same.
• Cruise & Stay – holidays that include a hotel/apartment stay either before or after your cruise holiday. Flights and transfers are normally included in these fares.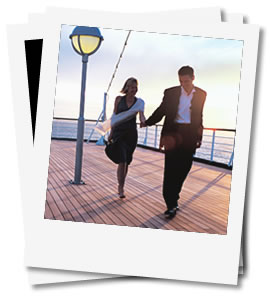 • Fly cruises – flights departing from the UK where you are generally met by a representative of the cruise company and taken to your ship for your holiday.
• Luxury cruising – predominantly on smaller cruise ships of 50,000grt or less where the ratio of crew to passenger is almost double that of the larger cruise ships. In many cases drinks are included in the fares of luxury cruise lines. We have our very own dedicated Luxury Cruising website.
• River Cruising – How does a city break with all meals included, a new destination every day and only unpacking your suitcase once during your holiday sound? Well this is exactly what a river cruise delivers. You can cruise down the Rhine , Elba , Danube , Nile and the Yangtze to name but a few and details of many of these itineraries are available at our dedicated River Cruising website.
Whatever your taste, The Cruise Village will be pleased to offer you expert advice and share experiences to ensure you get the most from your very first cruise holiday. In fact we would like to bet that once you have taken the plunge – you will come back wanting more.
Please call the team at The Cruise Village in Blackpool or why not pop in for a cup of tea or coffee, either way a warm welcome is assured.