Home

»

Royal Caribbean - Cruise Holidays from the UK
Royal Caribbean
Cruise Holidays from the UK
Start your holiday from day one with exciting cruises from the UK. Enjoy the unrivalled pleasures of onboard life while you sail to fabulous destinations in Europe and the Baltic from Southampton.
All inclusive drinks included on selected 2020 sailings
Get ready for a holiday like no other, now you can go all out with all inclusive drinks included. Enjoy cocktails, mocktails, wines and more, whilst the kids slurp down poolside sodas and fresh fruit juices. There's no better way to refresh yourself after an unforgettable day of globetrotting. So, take your pick from a whole selection of 2020 sailings on offer and get ready to discover a world away from ordinary. Please drink responsibly.
Book By 30 September 2019!
Take a look through just a few of the applicable Royal Caribbean sailings on offer below, there are some incredible deals to be found!
All promotional savings are all included in the fares displayed on this website. Enhanced promotions are not applicable to guarantee grades of cabin: Z, ZI, Y, YO, XN, X, XB, WS & W; unless stated otherwise.
CALL TODAY TO BOOK ON:
0800 810 8481
Royal Caribbean International
Explorer of the Seas
5th Oct 2019 - 6 Nights
France & Spain
Royal Caribbean International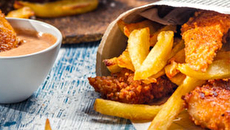 Independence of the Seas
8th Oct 2019 - 11 Nights
Canaries Adventure
Royal Caribbean International
Explorer of the Seas
11th Oct 2019 - 3 Nights
80s Throwback Festival at Sea
Royal Caribbean International
Explorer of the Seas
14th Oct 2019 - 4 Nights
STAGES - The Musical Theatre Festival At Sea
Royal Caribbean International
Explorer of the Seas
18th Oct 2019 - 7 Nights
Dutch & French Adventure
Royal Caribbean International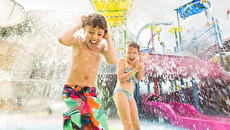 Independence of the Seas
19th Oct 2019 - 7 Nights
France, Spain & Portugal
Royal Caribbean International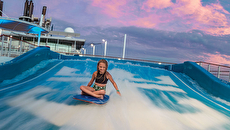 Explorer of the Seas
25th Oct 2019 - 11 Nights
Sunshine in the Canaries
Royal Caribbean International
Independence of the Seas
26th Oct 2019 - 14 Nights
Caribbean Transatlantic
Royal Caribbean International
Explorer of the Seas
5th Nov 2019 - 14 Nights
Southern Caribbean Transatlantic
Royal Caribbean International
Anthem of the Seas
15th May 2020 - 8 Nights
Spain & Portugal
Book an eligible stateroom by 30 September for FREE drinks packages onboard! T&Cs apply
Royal Caribbean International
Anthem of the Seas
23rd May 2020 - 6 Nights
France & Spain
Book an eligible stateroom by 30 September for FREE drinks packages onboard! T&Cs apply
Royal Caribbean International
Anthem of the Seas
29th May 2020 - 8 Nights
Northern Europe Cities
Book an eligible stateroom by 30 September for FREE drinks packages onboard! T&Cs apply
Royal Caribbean International
Anthem of the Seas
6th Jun 2020 - 14 Nights
Italian Mediterranean
Book an eligible stateroom by 30 September for FREE drinks packages onboard! T&Cs apply
Royal Caribbean International
Anthem of the Seas
20th Jun 2020 - 8 Nights
Spain & Portugal
Book an eligible stateroom by 30 September for FREE drinks packages onboard! T&Cs apply
Royal Caribbean International
Anthem of the Seas
28th Jun 2020 - 13 Nights
Mediterranean Beaches
Book an eligible stateroom by 30 September for FREE drinks packages onboard! T&Cs apply
Royal Caribbean International
Anthem of the Seas
11th Jul 2020 - 8 Nights
France & Spain
Book an eligible stateroom by 30 September for FREE drinks packages onboard! T&Cs apply
Royal Caribbean International
Anthem of the Seas
19th Jul 2020 - 14 Nights
Discover The Canaries
Book an eligible stateroom by 30 September for FREE drinks packages onboard! T&Cs apply
Royal Caribbean International
Anthem of the Seas
2nd Aug 2020 - 14 Nights
Mediterranean Beaches
Book an eligible stateroom by 30 September for FREE drinks packages onboard! T&Cs apply
Royal Caribbean International
Anthem of the Seas
16th Aug 2020 - 14 Nights
Italian Mediterranean
Book an eligible stateroom by 30 September for FREE drinks packages onboard! T&Cs apply
Royal Caribbean International
Anthem of the Seas
30th Aug 2020 - 7 Nights
France & Spain
Book an eligible stateroom by 30 September for FREE drinks packages onboard! T&Cs apply
Royal Caribbean International
Anthem of the Seas
6th Sep 2020 - 14 Nights
Discover The Canaries
Book an eligible stateroom by 30 September for FREE drinks packages onboard! T&Cs apply
Royal Caribbean International
Anthem of the Seas
4th Oct 2020 - 13 Nights
Italian Mediterranean
Book an eligible stateroom by 30 September for FREE drinks packages onboard! T&Cs apply
Royal Caribbean International
Anthem of the Seas
17th Oct 2020 - 10 Nights
Sunshine In The Canaries
Book an eligible stateroom by 30 September for FREE drinks packages onboard! T&Cs apply
Royal Caribbean International
Anthem of the Seas
27th Oct 2020 - 5 Nights
Half Term Paris & Bilbao
Royal Caribbean International
Anthem of the Seas
1st Nov 2020 - 12 Nights
Transatlantic
Book an eligible stateroom by 30 September for FREE drinks packages onboard! T&Cs apply
T&C's:Promotion is applicable to new bookings of eligible staterooms (guarantee stateroom bookings in categories ZI, YO, XN, XB &WS GTY are excluded) made between 13th August – 30th September 2019 on selected 2020 sailings of 6 nights or more departing between 1st January – 31st December 2020.
Promotion also includes selected 2019 Jewel of the Seas Dubai sailings.
Promotion Benefits All Eligible Bookings will include the following benefits: * (i) Deluxe Drinks Package (First and Second Stateroom Guest of legal drinking age only). Please drink responsibly
* (ii) Refreshments Beverage Package (Third and Fourth Stateroom Guest Only) All Inclusive Package All Inclusive promotion includes the Deluxe Beverage Package for adults when booking on an Eligible Booking. A Refreshment Beverage Package will be applied to guests under the applicable drinking age on an Eligible Booking. Valid passenger date of birth information must be provided at the time of booking before the drinks package will be applied. This is a legal requirement and we reserve the right to withdraw the package if guests do not meet the qualifying criteria. Please drink responsibly.
The Deluxe Beverage Package includes selected individual beverage items available on board. This is inclusive of cocktails, spirits, wines, beer, sodas, bottled water, juices, mocktails, premium coffee,premium tea and more. Bottles of wine are not included.
The Refreshment Beverage package is applicable to any third and fourth guests over the age of two years booked into an eligible stateroom.
The Refreshment Package includes selected individual non-alcoholic beverage items available onboard. This is inclusive of premium coffee, premium tea, bottled water, juices, smoothies, non-alcoholic cocktails, fountain soda beverages and a Coca-Cola souvenir cup.
Benefit Restrictions Drinks packages offer selected drinks only and may be limited by value and brand. Visit MyClubRoyal for further information on available beverages and full restrictions. General This promotion is only combinable with Crown & Anchor Discounts, Friends & Family Bookings, Tesco Clubcard bookings, the benefits offered by booking onboard via our Future Cruise Consultants (Reserved or Open Bookings), Future Cruise Certificates only, groups benefits such as GAP & Tour conductor benefits if named between 13th August – 30th September 2019 at prevailing rate. Promoter's standard booking terms and conditions will apply, and are available to view at www.royalcaribbean.co.uk/terms-and-conditions. For general booking terms and conditions, inclusions, cancellation charges & other information and full terms and conditions please refer to the Royal Caribbean 2019-20 second edition brochure or contact your travel agent. All fares shown on this website are per person, based on two adults sharing, and include all promotional discount (total fare for two, divided by two is shown). Promotional details, fares and itineraries were correct at time of publish and may be changed/withdrawn at any time. E&OE