Homepage » Royal Caribbean | Odyssey of the Seas
Royal Caribbean | Odyssey of the Seas
Royal Caribbean have released details about their up and coming second Quantum Ultra class ship, Odyssey of the Seas - one the most technologically advanced cruise ships ever to sail from the United States!
Odyssey of the Seas, sister ship to Spectrum of the Seas will be the 27th Ship in Royal Caribbean's fleet and will debut in Autumn of 2020. Royal Caribbean will reveal further details "later this year".
Odyssey Favours The Bold
Bar-raising, gravity-defying, game-changing. Only the most adventurous explorers are cut out for the new Odyssey of the SeasSM. So channel your inner adrenaline-junkie and prepare to brave the vast lineup of teched-out thrills on every deck. Feel your heart race as you experience RipCord® by iFLY®. Pack a week's worth of excitement into one day at Perfect Day at CocoCay. Scope out Aruba and Curaçao from an exhilarating 300 feet high in the North Star®. And discover even more favourites on the first Quantum Ultra Class ship to sail the Southern Caribbean. Your island-hopping Odyssey is just on the horizon, so book now for November 2020 onwards.
Perfect Day At CocoCay

Our exclusive island for you to enjoy, Perfect Day CocoCay located in the Bahamas. Ready to bring on the thrills? A day full of unforgettable experiences, whizzing through the waves on a jet ski, soaring in the skies in a helium balloon or relishing in the view and tranquility of your over water cabana.

Curacao

Take time to go off the beaten track and venture out to one of Curacao's idyllic beaches nestled with crystal clear oceans. Why not take the opportunity to snorkel and seek out sea turtles and tropical fish?

Aruba

Nestled in the heart of the Southern Caribbean, whether you chooce to seek out towering cacti or pastel facades. The rugged coastline hosts natural wonders so why not explore the natural reefs and coves that this exotic island has to offer.
North Star®

Experience spectacular 360° views by simply stepping onboard Royal Caribbean's North Star. Ascending 300 feet above sea level gives you a bird's eye view of the ship whilst seeking out destinations before you even reach the port.

Ripcord® By iFly®

Feel the rush and experience the thrill of flying, all without ever having to leave the ship. Feel the wind in your hair and get that WOW feeling at Ripcoard by iFly whilst sailing in the ocean.
CALL TODAY TO BOOK ON:
0800 810 8481
Royal Caribbean International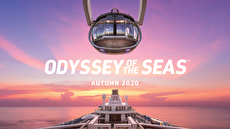 Odyssey of the Seas
5th Nov 2020 - 4 Nights
The Inaugural - Bahamas
Royal Caribbean International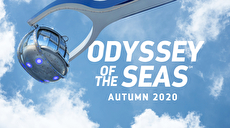 Odyssey of the Seas
9th Nov 2020 - 5 Nights
Western Caribbean & Perfect Day
Royal Caribbean International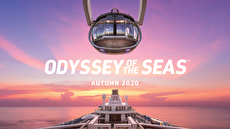 Odyssey of the Seas
14th Nov 2020 - 6 Nights
Western Caribbean & Perfect Day
Royal Caribbean International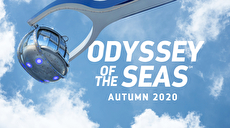 Odyssey of the Seas
20th Nov 2020 - 8 Nights
Southern Caribbean
Royal Caribbean International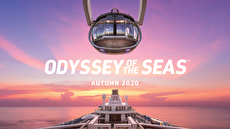 Odyssey of the Seas
28th Nov 2020 - 6 Nights
Western Caribbean & Perfect Day
Royal Caribbean International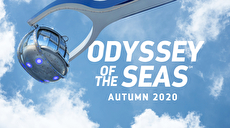 Odyssey of the Seas
4th Dec 2020 - 8 Nights
Southern Caribbean
Royal Caribbean International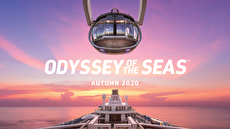 Odyssey of the Seas
12th Dec 2020 - 6 Nights
Western Caribbean & Perfect Day
Royal Caribbean International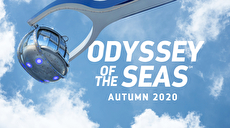 Odyssey of the Seas
18th Dec 2020 - 8 Nights
Southern Caribbean Holiday
Royal Caribbean International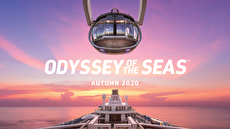 Odyssey of the Seas
26th Dec 2020 - 9 Nights
Eastern Caribbean & Perfect Day
Royal Caribbean International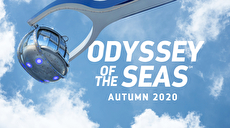 Odyssey of the Seas
4th Jan 2021 - 5 Nights
Eastern Caribbean & Perfect Day
Royal Caribbean International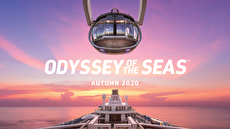 Odyssey of the Seas
9th Jan 2021 - 7 Nights
Western Caribbean & Perfect Day
Royal Caribbean International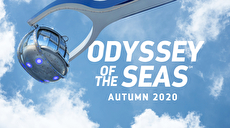 Odyssey of the Seas
16th Jan 2021 - 7 Nights
Eastern Caribbean & Perfect Day
Royal Caribbean International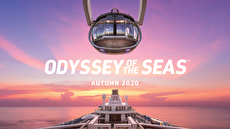 Odyssey of the Seas
23rd Jan 2021 - 6 Nights
Western Caribbean & Perfect Day
Royal Caribbean International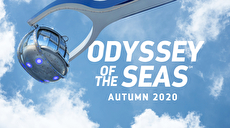 Odyssey of the Seas
29th Jan 2021 - 8 Nights
Southern Caribbean
Royal Caribbean International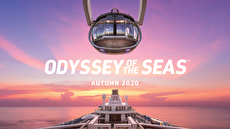 Odyssey of the Seas
6th Feb 2021 - 6 Nights
Western Caribbean & Perfect Day
Royal Caribbean International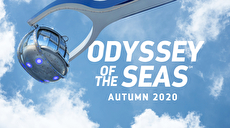 Odyssey of the Seas
12th Feb 2021 - 8 Nights
Southern Caribbean
Royal Caribbean International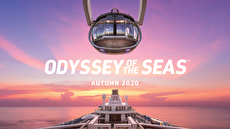 Odyssey of the Seas
20th Feb 2021 - 6 Nights
Western Caribbean & Perfect Day
Royal Caribbean International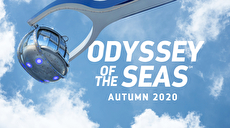 Odyssey of the Seas
26th Feb 2021 - 8 Nights
Southern Caribbean
Royal Caribbean International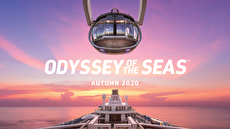 Odyssey of the Seas
6th Mar 2021 - 6 Nights
Western Caribbean & Perfect Day
Royal Caribbean International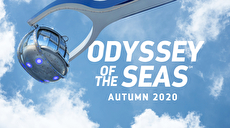 Odyssey of the Seas
12th Mar 2021 - 8 Nights
Southern Caribbean
Royal Caribbean International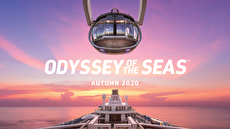 Odyssey of the Seas
20th Mar 2021 - 6 Nights
Western Caribbean & Perfect Day
Royal Caribbean International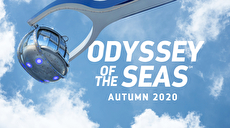 Odyssey of the Seas
26th Mar 2021 - 8 Nights
Southern Caribbean
Royal Caribbean International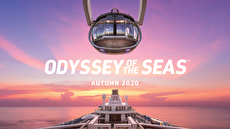 Odyssey of the Seas
3rd Apr 2021 - 6 Nights
Western Caribbean & Perfect Day
Royal Caribbean International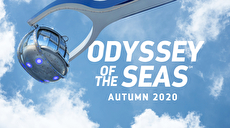 Odyssey of the Seas
9th Apr 2021 - 8 Nights
Southern Caribbean
T&C's: All fares shown on this website are per person, based on two adults sharing, and include all promotional discount (total fare for two, divided by two is shown). Promotional details, fares and itineraries were correct at time of publish and may be changed/withdrawn at any time. E&OE