Seabourn Encore
Seabourn Encore is as strikingly beautiful and as excitingly innovative as any Seabourn has ever debuted. She crowns a fleet of luxury cruise ships that is already the newest, most modern and most acclaimed in the ultra-luxury segment.
accommodation
deck plans
dining
entertainment
health & fitness
enrichment
useful
misc.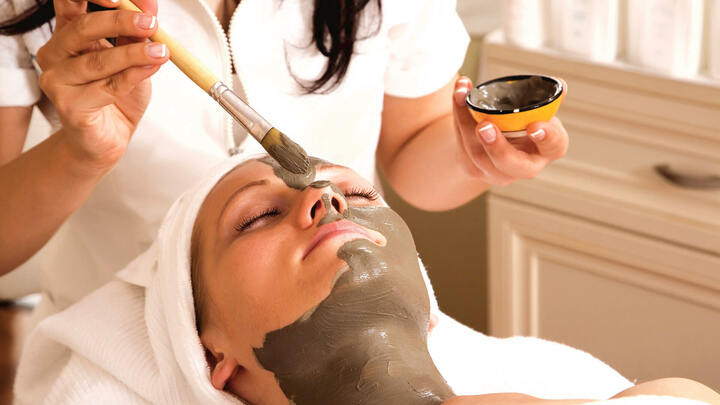 Spa & Wellness
World's Finest Ultra-Luxury Cruise Line™
Seabourn's Spa & Wellness with Dr. Andrew Weil is the first-ever program of its kind at sea. Seabourn has partnered with Dr. Weil, a visionary pioneer in integrative medicine, whose groundbreaking research and bestselling books combine physical, social, environmental and spiritual well-being. Each Seabourn ship's Mindful Living Coach is a certified yoga and meditation practitioner who will inspire and educate guests with orientations, seminars and classes during the voyage. Guests who participate in the Mindful Living Program will have their cruise experiences further enhanced by a holistic mind and body perspective.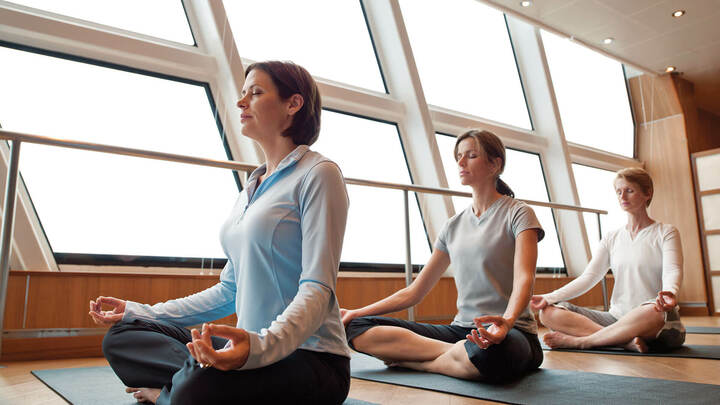 Fitness Centre
Our Fitness Center features high performance Technogym equipment for cardio and strength training. We also offer a series of complimentary classes including yoga, Pilates and Tai Chi. Or, if personal attention is preferred, our personal trainers will design a nutrition and exercise plan that will help you achieve results. Based on your body's particular needs, this personalised session will expose you to the wellness program that works best with your body. Aboard Seabourn Odyssey, Seabourn Sojourn and Seabourn Quest you may try the Kinesis System. Using a tri-dimensional pulley system, our personal trainers will guide you through a series of exercises designed to improve balance, flexibility and strength.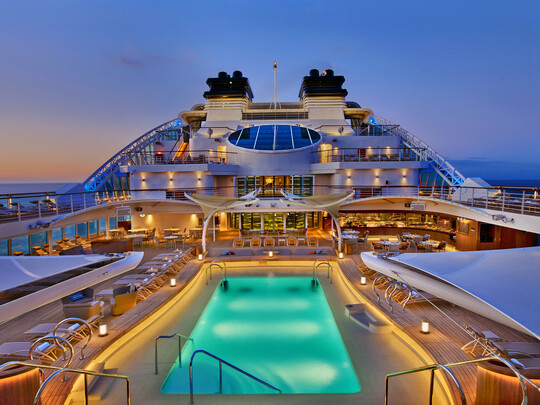 Swimming Pool
Offering the perfect setting for a sunny afternoon, the swimming pool is surrounded by an expansive sundeck with chaise lounges, shaded seating, two large whirlpool spas, and is within steps of the Patio Grill. Sun loungers and cabanas are arrayed in a mix of sun and shade. A stage provides occasional live music for dancing.
Seabourn Conversations
The art of conversation has always been central to the Seabourn experience.
World's Finest Ultra-Luxury Cruise LineT™
Our voyages attract interesting, interested people — people who enjoy talking together, sharing their interests, their adventures and discoveries, and their life stories with longtime and newfound friends. Their enthusiasms and curiosity are far-ranging, and these are what spark their desire to travel the world.
To encourage and enhance this satisfying aspect of your Seabourn voyage, we invite luminaries of particular interest and accomplishment to join our guests on board — and bring fascinating insights, expert opinions and delightfully entertaining diversions to the conversation.
Daring explorers, heralded chefs, learned scholars, celebrated performers and renowned experts from every arena of the arts, sciences, politics and the humanities share your journey on our intimate ships. They each bring skilled presentations of their expertise for guests to enjoy. But just as importantly, they participate in the daily social scene, sharing meals, adventures ashore and casual chats throughout the voyage. On some ships, they lecture. On Seabourn, they join the conversation.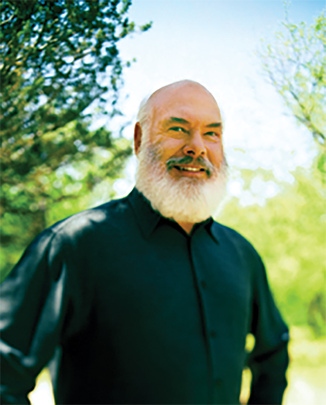 Spa & Wellness With Dr. Andrew Weil
Seabourn is pleased to announce in partnership with The Onboard Spa by Steiner, we have created a fleet-wide mindful living program offering guests a holistic spa and wellness experience that integrates physical, social, environmental and spiritual well-being. The new Spa and Wellness with Dr. Andrew Weil program will be the first-ever of its kind at sea. The new program will be led by the newly established position, The Wellness Guide. The Guide, will be a certified yoga and meditation practitioner who will inspire and educate all guests through various complimentary classes and gatherings throughout the voyage. Guests who choose to participate in this new program will have a cruise experience that is further enhanced by a holistic mind and body perspective. The program kicked off with Dr. Weil sailing on Seabourn Encore's inaugural cruise in January 2017. The program will be rolled out throughout the entire Seabourn fleet in 2017, including Seabourn Ovation in spring of 2018. Dr. Weil will sail on a different Seabourn ship each year where he will deliver a 60-minute lecture for guests and will also offer smaller informal group discussions. A separate team of wellness experts will also make regular visits to spa facilities throughout the Seabourn fleet. Central to the program is the daily practice of meditation and yoga through a selection of complimentary sessions. Guests can experience Mindful Meditation, which will introduce positive affirmations and mantras they can reflect on throughout the day. There will also be daily restorative yoga classes which will continue to focus upon the mantra and positive affirmations. Yoga classes will be varied, offering guests the ability to choose classes that focus on various physical issues, such as yoga to heal back and joint pain, headaches and body alignment, as well as yoga to enhance creativity, mental focus and happiness. Classes will focus on mind, body and spirit over a period of seven days, and will change daily with a new theme. Integral to the wellness program are enriching complimentary Mind and Body seminars designed to educate guests on philosophies and practices that are aligned with the program's mission. Each presentation will aim to empower guests with ideas and practices that enhance well-being and increase the awareness of connection between mind, body, environment and wellness. Seminars are created by Dr. Weil and Steiner's Wellness professionals, many of which will be based upon Dr. Weil's teachings, and will explore the fields of the healing arts. The launch of the Mind and Body Wellness Program with Dr. Andrew Weil deepens the already wellness-focused Seabourn spa program that offers a wide range of body massages, facials, fitness and beauty treatments. Lending itself to the program is the powerfully aromatic Thai Poultice massages that use the traditionally prepared steamed herbs of Camphor, Kaffir Lime, Prai, Turmeric and Lemon Grass in muslin poultices to melt away stress and tension, or nourishing desecrated Coconut that nurtures the body with soothing fats and lipids. Guests will also find Deeper than Deep Hot Stone Massage, Bamboo Massage and Freestyle Massage to engage their minds and bodies.
Meeting Rooms
For meetings and gatherings, our ships offer meeting rooms that can accommodate up to 40 guests. The meeting rooms can be arranged to guests' specifications including theatre-style or with tables; and each of the rooms have large-screen TVs for presentations. Guests may also reserve the Card Room when available. Our crew members are happy to assist guests with meeting room reservations and setup.
Disabled Facilities
Seabourn is committed to providing safe, easy, and accessible accommodations for all persons with disabilities, to the extent that is feasible. It is for this reason that Seabourn is honoured to be a part of Carnival Corp., which received the Society For Accessible Travel & Hospitality's (SATH) "Access to Freedom" award. This award is the highest honour in the travel industry that SATH presents to recognise individuals or organisations that have made the greatest strides in advancing opportunities for persons with disabilities, and for promoting the awareness of, and access for, travellers with disabilities.
The Importance of Planning Ahead
Seabourn does not discriminate against individuals on the basis of disability. We seek, to the extent feasible, to accommodate guests with disabilities. However, some needs require adequate time to prepare for a guest's arrival. It is recommended that guests make every effort to contact Guest Accessibility and to submit a Special Requirements Information form (SRI) well in advance of the departure of their cruise and/or cruise tour. We recommend submitting an SRI upon booking or a minimum of 45 days prior to departure.
Guests who are unable to care for their basic needs (e.g. dressing, eating, and attending safety drills) MUST have a capable traveling companion. The medical staff on board is not available for daily care unless an individual is hospitalised in the ship's Medical Centre. In limited situations (either on board or ashore), we may find it necessary to ask the individual to make alternative travel arrangements, such as if an individual with a disability is unable to satisfy certain specified safety and other criteria, even when provided with appropriate auxiliary aids and services.
Our vessels have specially designed suites for guests who need mobility assistance. If you have not booked one of these accessible suites but instead will be using a standard suite you need to know about some limitations that adversely impact manoeuvrability, especially ingress and egress. Most entry doors and bathroom doors in non-accessible suites measure 23 inches wide. Bathrooms have a doorsill and the bathtubs are often difficult to negotiate for guests who have limited mobility. Passageways within the suite may be too narrow for a wheelchair or scooter to manoeuvre throughout the suite.
Accessible Suites offer features such as wider entry doors to the suite and bathroom measuring a minimum of 32 inches wide, accessible showers with grab bars, benches/seats, and hand-held shower heads as well as lowered closed and towel rods.
Accessible suite numbers are detailed in the section below by ship and their locations are noted on the deck plans for each ship within the "Onboard Life" section of this website.
Note: For safety reasons, mobility devices must be stored and charged in the guest's suite.
If you are on an Expedition voyage click here for information. If you are on another Seabourn voyage please find the below information applicable to your cruise.
Seabourn Venture and Seabourn Pursuit
Suites 825, 824, 800, 738 and 737 have transfer shower configurations.
Seabourn Encore and Seabourn Ovation
Suites 1132, 1012, 664, 665, and 550 have transfer shower configurations.
Suite 1191 has a roll-in shower configuration.
Seabourn Odyssey, Seabourn Sojourn and Seabourn Quest
Suite 635 has a transfer shower configuration.
Suites 913, 813, 815, 619, 619 and 408 have roll-in shower configurations.
Service Animals
Seabourn only permits service animals on board, defined as those animals that are individually trained to provide assistance to an individual with a disability. We do not permit our guests to bring pets, therapy/companion animals, and other animals that do not meet the definition of service animals. If you have any questions about whether the animal you wish to bring on board is, in fact, a service animal, you may contact Guest Accessibility.
Your itinerary may include ports of call that have very specific and strict requirements that need to be met prior to your service animal being allowed off of the ship. Please be sure you understand the requirements for a service animal to disembark in each port of call. The best places to obtain specific information on required documentation and immunisations for your service animal are the U.S. Department of Agriculture's website, local customs offices in the specific ports, and from your service animal's veterinarian. All documentation and immunisation requirements are established by government authorities and not by Seabourn. Should you need assistance in locating this information, please contact Guest Accessibility.
To board the ship, your service animal must have current vaccinations. Records confirming the vaccination status should be provided to Guest Accessibility prior to your departure. We also recommend that you carry the immunisation records with you in case they are required at any port of call. If you do not have the proper documentation and proof of vaccinations for your service animal required at a port of call, or if there are local quarantine requirements, your service animal will be denied the right to leave the ship. If your service animal is denied the right to leave the ship in a specific port of call, the staff and crew will work with you to determine what actions may be possible to allow you to visit the port without your service animal. Please note that in your absence, you will need to provide for the care and supervision of your service animal. Except in those circumstances where your service animal has been denied disembarkation, you may not leave your service animal unattended on the vessel or in your suite at any time.
The Australian quarantine authorities have changed their approach regarding service dogs on-board cruise ships. Unfortunately, their new approach makes it practically impossible for us to accept service animals on domestic or roundtrip cruises from Australia. The Department of Agriculture now considers these cruises to be akin to an international voyage and therefore under 'biosecurity control'. As a company, we are incredibly disappointed with the Department's new approach, and we have written to the Federal Minister to ask for a return to their previous way of doing things. At this time guests will not be able to travel with service animals on voyages that end in Australia or call upon a port in Australia after visiting a foreign country. Guests sailing on voyages that begin in Australia will be able to sail with their service animal provided the voyage does not return to Australia after visiting a foreign port. Should you have further questions please contact Guest Accessibility via email at Access@Seabourn.com.
Special Dietary Requirements
For guests with food intolerances or allergies that are not life-threatening, please contact our Reservations Department. For guests with life-threatening food allergies, we ask that guests provide detailed information to Guest Accessibility by completing a Special Requirements Information form (SRI). Guests should indicate on this form which foods may potentially cause a severe reaction.
Guests with a variety of severe food allergies sail with Seabourn regularly. Our galley staff on board is accustomed to and experienced in dealing with these types of needs. The galley itself has many different areas of food preparation, which can help reduce the possibility of cross-contamination. It is important to note, however, that meals are prepared in open galleys on board the ships, thus there is always the possibility of some cross-contamination. As such, Seabourn cannot guarantee that a guest will not come in contact with those items. Although Guest Accessibility will provide the ship with an advance notice of all food allergies detailed on an SRI submitted to them, it is recommended that guests also contact the Maitre d' upon boarding to review the details of these special dietary needs.
Age Restrictions
Guests under 21 years of age must be accompanied by a parent, guardian or chaperone who is at least 21 years old; one adult chaperone is required for every five people under age 21. A guest must be at least 6 years of age at the time of embarkation in order to sail on voyages to Antarctica or on Expedition Cruises. We will not accept reservations for infants 6 months or younger for non-transocean sailings, 12 months or younger for transocean sailings at the time the cruise commences. Seabourn cannot accept a booking or carry any guest who will be 24 completed weeks or more pregnant on the last day of the intended cruise. All pregnant women are required to produce a physician's letter stating that mother and baby are in good health, fit to travel, and that the pregnancy is not high-risk.
Dress Code
Attire During the Day:
During the daytime, casual, resort-style attire, including shorts and jeans, is welcome in all lounges and dining venues. Swimsuits, brief shorts, cover-ups and exercise attire should be reserved for poolside, on deck or in the spa and fitness centre.
In the evening (after 6pm) there are two different dress codes:
Elegant Casual
Men: Slacks with a collared dress shirt or sweater; Jacket Optional.
Ladies: Slacks / skirt, blouse, pant suit or dress. This is the dress standard for all dining venues
Jeans are welcome in all dining venues during the day, but not appropriate in The Restaurant after 6pm.
Formal
In the Restaurant, Men: Tuxedo, suit or slacks and jacket required.
Ladies: evening gown or other formal apparel. Dress in other dining venues is Elegant Casual.
Jeans are welcome in all dining venues during the day, but not appropriate in the Restaurant after 6pm.
The itinerary in the preliminary document booklet will inform you of the number of Formal evenings to expect during your voyage. As a rule of thumb, Formal evenings are scheduled as follows:
Cruises up to 13 days: One Formal evening
Cruises of 14 to 20 days: Two Formal evenings
Cruises of 21 or more days: Three Formal evenings
(Note: Extended Explorations, Holiday voyages and crossings may be scheduled differently.)
Attire Ashore:
Packing clothing that can be layered is the best way to plan for cruising in virtually any climate. For tropical cruises, bring light, loose-fitting garments that can be paired with a lightweight jacket or sweater. For cooler climates, pack extra layers of warmer garments such as a light top coat and some sweaters. When dressing to go ashore, it is helpful to be aware of the customs of the countries you are visiting. In some ports men and women should not wear shorts. Many cultures prefer that women wear dresses or skirts when visiting shrines, churches, mosques and temples.
Some of our more adventurous destinations like Alaska and Antarctica voyages have additional special packing requirements.
Packing for an Alaska Cruise
Packing for an Antarctica Cruise
Please Note: Firearms, explosives, fireworks, other weapons and knives or sharp blades over 2.5 inches long and illegal drugs of any kind are prohibited without exception.
Full list of Prohibited Items
For safety reasons drones and any other remote controlled aerial devices/toys, as well as hoverboards or similar devices are not allowed on board our ships.
Smoking Policy
ON SEABOURN VENTURE AND SEABOURN PURSUIT:
We are implementing a "no smoking" policy on Seabourn Venture and Seabourn Pursuit, our two expedition ships, which includes e-cigarettes. Expedition travel visits many remote and rarely visited environments that are pristine, with diverse ecosystems and wildlife. We have implemented this policy to eliminate the possibility that cigarette butts and other smoking materials would end up harming the environment.
ON ALL OTHER SEABOURN SHIPS:
For the comfort of all guests, most public areas on board, as well as guest suites are smoke-free.
Cigarette smoking is permitted in the following areas:
Smoking of electronic cigarettes is permitted in guest suites. Smoking of water-pipes, glass-pipes or other smoking devices is not permitted on board. Smoking is not permitted on open decks during fuel bunkering operations in port.
Inside smoking of cigarettes is not permitted.
Outside smoking of cigarettes is permitted in designated areas of Seabourn Odyssey, Seabourn Sojourn, Seabourn Quest, Seabourn Encore and Seabourn Ovation:
The designated smoking area for all ships is the starboard half of the Sky Bar open deck.
Cigarette, cigar & pipe smoking is allowed on the starboard half of the Seabourn Square outside deck.
Guests are asked to refrain from smoking anywhere inside the ship, including in guest suites, on verandas and balconies. If you have any doubts about any area, please consult your onboard staff.
Any guest who smokes inside staterooms or on adjoining verandas in violation of our policy will be charged a US$250 cleaning fee per day of violation
Wi-Fi & Internet Access
Seabourn ships offer guests access to the internet by means of transmission between satellites orbiting approximately 20,000 miles above the earth and our mobile shipboard system. While this technology enables mid-ocean access in virtually every part of the world, satellite service is frequently noticeably slower and slightly less reliable than land-based methods of access due to the motion of the ship and limitations of bandwidth. There are two main reasons for this:
The available bandwidth from satellite transmission is much lower than is available from most shoreside systems served by stationary cables with much greater bandwidth capacity.
In addition, a shipboard system is typically serving a greater number of users simultaneously than most shoreside networks. Many shoreside users use wireless cell phone systems for internet access, further reducing demand on hardwired systems. Each user's data transmission occupies a portion of the available bandwidth. More users means slower service.
For these reasons, we ask that guests not use internet service for high volume uses such as gaming, file sharing or streaming video content. The internet service on board is generally quite adequate for all guests' usage when web browsing and sending or retrieving email.
Guests can access the internet either at terminals located in Seabourn Square, or wirelessly using their own wireless-enabled devices in most locations on board, including in guest suites, lounges and most areas on open decks.
Laundry Services
Full laundry, dry cleaning (on selected ships wet-cleaning) and pressing services are available. Suite attendants take care of pick-up and delivery. Same-day service is available at extra charge if requested by 9:00 a.m. A complimentary launderette with washers, dryers, laundry soap and ironing facilities are available onboard all Seabourn ships..
Medical Facilities
Your ship's small but modern basic medical facility is staffed by a doctor and a nurse. This facility is equipped to provide medical care for illness or accidents that may arise during the cruise, but is not intended to provide ongoing medical treatment. Since we are either at sea or in ports where availability of medical facilities and pharmaceutical products may be limited, we suggest you bring adequate supplies of prescription medications and other health-related items.
Other Details
Adults Only: No kids
Childrens Facilities: None
Nursery: None
Smoking: Some
Celebrity Ties:
Gratuities: On board tipping is neither required nor expected. Sore excursion prices do not include gratuities for local shore excursion guides, drivers, and related service staff. Independent, subcontracted ground operator companies employ all ground staff and these entities do not participate in Seabourn's on board "no tipping" practice. Tipping of guides, drivers and other independent ground staff is at the individual guest's discretion, anticipated and appreciated.